17 Mouthwatering Delicious And Healthy Dessert Recipes
|
Healthy Dessert Recipes to enjoy 
Here are 17 healthy dessert recipes for you to enjoy without regret. All of them are delicious and tasty. You do not have to get rid of everything chocolatey and sweet in your life to stay healthy. Why crave if you can have these healthy dessert recipes to prepare in your own kitchen All you need is the healthy ingredients and the right Equipment to make these goodies in a short time.
A Vitamix or Food Processor is a must in a healthy kitchen today. You can prepare all fast easy and consume fresh to have all the vitamins and nutrition. Get started and enjoy.
17 Delicious And Healthy Dessert Recipes
Brazil Nut Fudge
Source: Brazil Nut Fudge This Brazil Nut Fudge by Raw and Radiant is a super simple recipe laden with natural sugar-filled, nutrient-rich ingredients such as dates, ripe banana, and coconut sugar. A perfect selenium-rich snack, this fudge is enriched with healthy fat-filled almonds and pumpkin seed butter, and even is a great source of adaptogenic cacao and maca!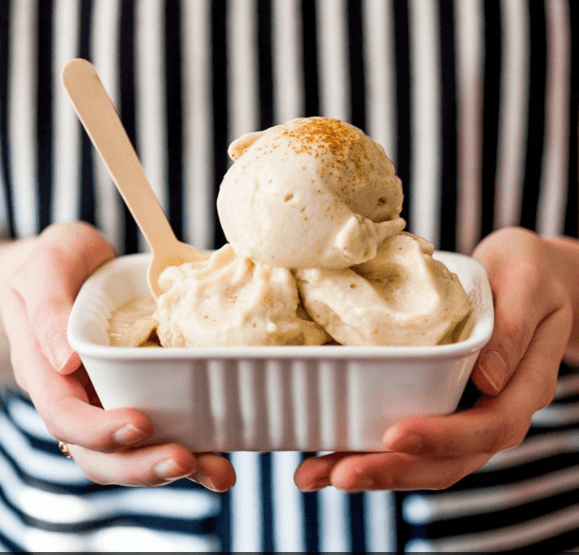 When I think of dessert, I think of excess, decadence, fat, carbs, sugar. I think of rich chocolate and silky cream. "Healthy" is not on the radar when I ponder dessert. So like an HONORABLE SINNER, I rebelled against this concept for some time, but have now decided to give it some consideration.
Cinnamon Vanilla Brazil Nut Butter
Source: Cinnamon Vanilla Brazil Nut Butter This particular butter combines the nuts, a bit of vanilla flavor, some maple syrup, and a sprinkling of maple syrup. Use it for dipping fruit, spreading on toast, or just enjoying by the spoonful!
<
A Beautiful Mess proves that you can even make cheesecake without the cheese. A date nut crust is perfectly crave-able
Tahini Shrooms Chocolate Spread
Looking to get a bit of selenium, while also enjoying a truly unique dessert? This Tahini Shrooms Chocolate Spread by Katrine von Wyk is creative and nutrient-rich! With a slew of adaptogenic and selenium-rich mushroom powders — including Chaga mushroom powder, lion's mane mushroom powder, reishi mushroom powder, and Cordyceps mushroom powder
Avocado Cacao Mousse

Grab your food processor — The Kitchn's chocolatey mousse can be made with just five ingredients.
 Almond Joy Energy Bites

Instead of grabbing for a candy bar, try out Inside BruCrew Life's Almond Joy-inspired bars for a sweet treat that doubles as a post-workout snack.
Oatmeal Cookie Dip

This sweet dip by Cara's Cravings makes the perfect mid-day snack. Pair it with fresh fruit or pretzels to mix things up.
How To Make Pizza From Rice Krispies
For more foodie inspiration, check out Bustle on YouTube.
Find all recipes here>  Dessert Recipes To Enjoy 
More recipes here >Vegan Desserts You Will Love And Can Enjoy Guilt – Free