The Best Traditional Vegan Snack Recipes of India
|
Vegan Snack Recipes of India
The Variety of Vegan Snack recipes of India is huge .
Every region has his own favorites and in big Cities are all the snack recipes of India available often as Street food. Because of the migration of the people into the big cities, a mix of recipes from every corner of India can be enjoyed.
If it is from the south or the north all the Indian snacks are spicy and tasteful and irresistible. The spicy  ones may need adjustment because not everybody is able to eat it as hot and spicy as the people in  some regions of India.
But the vegan snack recipes of India here are created for everybody's taste everybody's taste and if homemade it is possible to add or reduce spices and modify and fine-tune the taste for ourselves.
These recipes are created for us by Indian Food Blogger Ladies who are excellent in  cooking and ambitious about healthy food. Look at the beautiful images and choose which one of this delicious goodies you are going to try first.
Enjoy the wealth of  the best vegan snack recipes of India!
MASALA VADA AND ELAICHI CHAI by ANJANA DEVASAHAYAM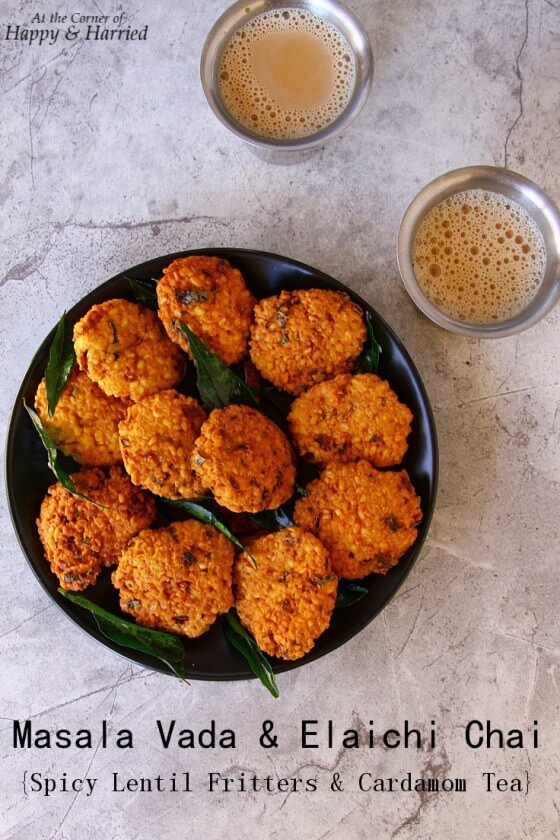 . Recipe  >Spicy Lentil Fritters
by Farrukh Shadab
Recipe >Punjabi Samosa
by Farrukh Shadab
Recipe>Gujarati Style Masala Puri
by Farrukh Shadab
Hari Matar Aur Pyaaz Ke Pakore
by Harini Mukundhan
step by step cauliflower pakoda recipe.
CELEBRATING LOCAL FLAVORS: CILANTRO CROQUETTES
KOTHIMBIR VADI by Naina Puthran

Directions > CILANTRO CROQUETTES
(fried triangular pastry with dry lentil stuffing)
by Subhasmita Panigrahi
Recipe here >Samosa with dry moong dal stuffing
by Sandhya Hariharan
Recipe here > Bread Pakora with Coriander Spinach Chutney
by Sandhya Hariharan
more by Sandhya Hariharan
Methi Namak Pare | Savory Pastry Diamonds
by Binjal Pandya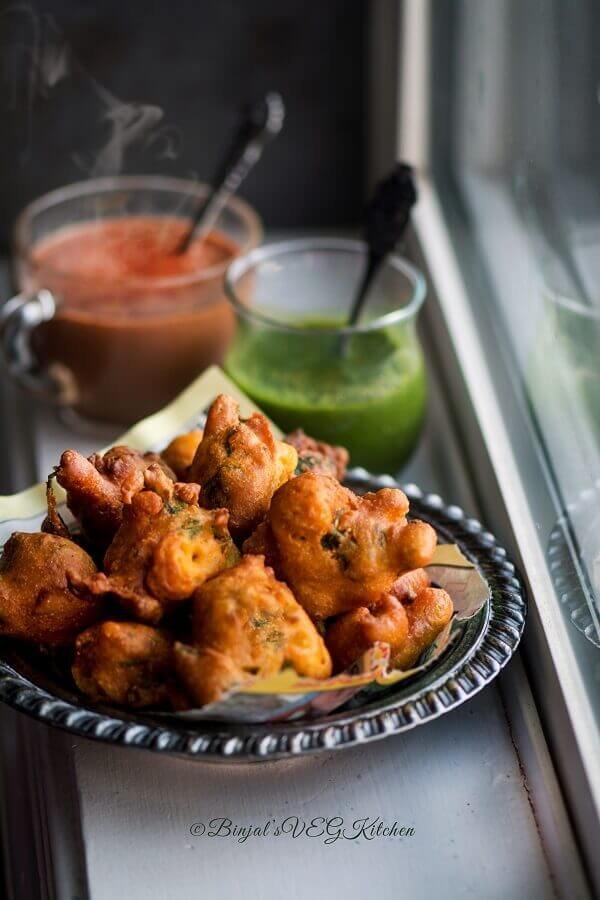 Recipe here >Mix Vegetable Pakora"
by shobhasfoodmazaa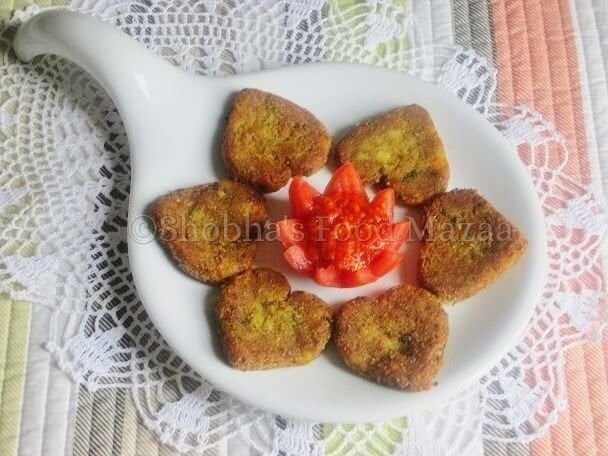 More Recipes from India> Enjoy These Special Indian Inspired Recipe Creations
Rice pakora recipe /Leftover rice pakora recipe
Rice pakoras are good for anytime snacking and taste best with green chutney or chai as these are quick and easy to prepare. So get ready for a joyride and follow our quick rice pakora recipe for a crispy yummy snack.