Blender Recipes That Are Fun And Save You Time
|
Have fun with easy raw vegan blender recipes
Try these easy blender recipes. If you love green smoothies or raw food, you need an excellent blender. Many do dream of the high-performance mixer Vitamix, but there are also cheaper alternatives.
Raw Food hides a world of pleasure, creativity, fresh taste, and fun. In the Raw Food kitchen, you prepare pizza, lasagna, pies, desserts, and many other delicacies. Heat everything to a maximum of 42 to 50 ° C.
Raw Food is diverse
Some raw foodies eat exclusively on raw food. Others try to include at least about 80% raw food in their diet. Because of an 80 percent raw food share we consider a raw food diet. Some people also live according to the "Raw till 4 "principles. Until 4 pm they eat exclusively raw food, afterward also can eat cooked food.
All is about light natural food for body and soul, a kitchen without much effort that tastes good and makes you happy. Many raw food recipes call for a professional mixer like the Vitamix. There are also affordable alternatives for your blender recipes.
A device that is used daily in the raw food kitchen is the blender. If you want to make small amounts of dip, dressing, salsa, or sauce, a blender is entirely sufficient. For blender recipes, like smoothies, soups, ice cream, nutmeg, hard fruit, fibrous vegetables, and if you generally produce larger quantities, a high-performance blender is the better choice.
You need a good Blender
With a good mixer, smoothies are much creamier and finer than regular blenders.
Ice cream or frozen fruit can also be crushed and mixed with ease there are no fibers left.
Grains can be crushed and coffee grind. Nut butter and cashew cream go without problems
even dry ingredients are easily mixed thanks to the tamper.
With the professional mixer, raw food recipes are a breeze, and it is even more fun to eat healthy, vitamin-rich raw food in different forms more often. Anyone who has tried such a device once will never want to miss it.
Here are some recipes that you can try:
The ingredients are quite simple, but I like to add in some extra molasses, chia seeds, and maca powder to get some additional nutrients in (especially the blackstrap molasses goes perfectly with the vitamin c of the oranges as it helps with the absorption process).
If you're looking for an energizing and refreshing breakfast, this delicious green energy bowl will not disappoint you.
Serve it warm. Serve it chilled. Add more coconut. Add more spice. The world is yours for the taking!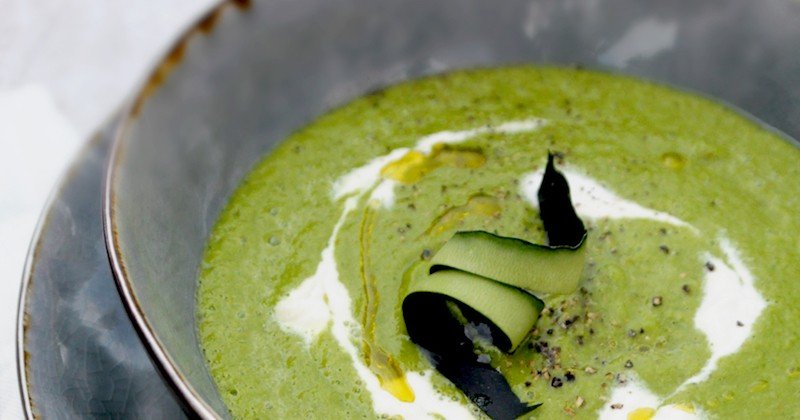 Give your body a boost of alkalinity with this creamy and luscious savory kale soup. You'll be surprised at how easy (and filling) raw plant foods can be.
You can whip up a batch of the best-tasting Raw Alfredo Sauce that ever hit your palate. Cashews provide texture and creaminess to this recipe. You are so going to love it.
This Vegan Chocolate Swiss Roll. With a crunchy chocolate shell on the outside, a soft chocolate dough beneath, and a creamy coconut filling, it makes the perfect combination for a heavenly treat!
Beautiful Vegan Millionaire's Bars. Just imagine a chewy crust, super fudgy cashew caramel, and a crunchy chocolate coat on top.
Also, see ARE THESE THE BEST HEALTHY SMOOTHIE RECIPES YOU EVER NEED?
See also > Luscious No-Bake Dessert Temptations You Will Love