Delicious Recipes That Will Fulfill Your Vegan Ice Cream Dreams
|
Fulfill your vegan ice cream dreams with these recipes.
Ice Cream Dreams for vegan and allergy sufferers alike. Because Vegans do not need to miss one of the most popular delicacies with recipes made with bananas, coconut, and avocado.
From frozen bananas, you can produce wonderfully creamy ice cream. Also, you will not even taste the bananas. And best of all, banana ice cream is not only inexpensive but also super healthy and can be enjoyed completely without a bad conscience. Also, banana ice cream is vegan and lactose-free and is therefore also suitable for allergy sufferers.
Thanks to the Nicecream, you can now enjoy ice cream without regret! Made of the simple ingredients of frozen banana and plant milk. This sweet treat is healthy, vegan, and free of added sugar.
Coconut  for super simple and really delicious Vegan Ice Cream
A Cocos ice cream is the ideal dessert for every hobby cook who wants to surprise his guests with a unique treat. Making ice cream at home is simple You can achieve a professional result with a good Blender and the right ingredients. Vegans like coconut milk! Vegan ice cream, which is based on good solid fat coconut milk is particularly creamy.
What is green, creamy, and healthy thanks to unsaturated fatty acids? Exactly, the avocado! And because avocado fans just can not get enough of the superfood, here we also have sweet creamy avocado ice cream vegans can enjoy.
Vegan Ice Cream made of Avocado tastes delicious
You will not get enough of this green avocado ice cream. And you do not even need an ice machine. See how easy you can to make the avocado ice cream. Although avocados have relatively high calories and high-fat content, healthy polyunsaturated fatty acids are predominant. Avocado is really a small miracle.
Out of this vitamin bomb, you can make incredibly creamy and healthy desserts. You can make Vegan Ice Cream from avocados. From an avocado puree, you can conjure a delicious dessert.
Enjoy the Vegan Ice Cream Recipes below!
Read also > Non-Dairy Ice Cream: Is It Better For You?  by Food Revolution Network
Delicious Recipes That Will Fulfill Your Vegan Ice Cream Dreams
2-Ingredient Strawberry Banana Ice Cream-you only need two ingredients to make this healthy ice cream. It is dairy-free, vegan, and gluten-free. Recipe here: Two Peas and Their Pod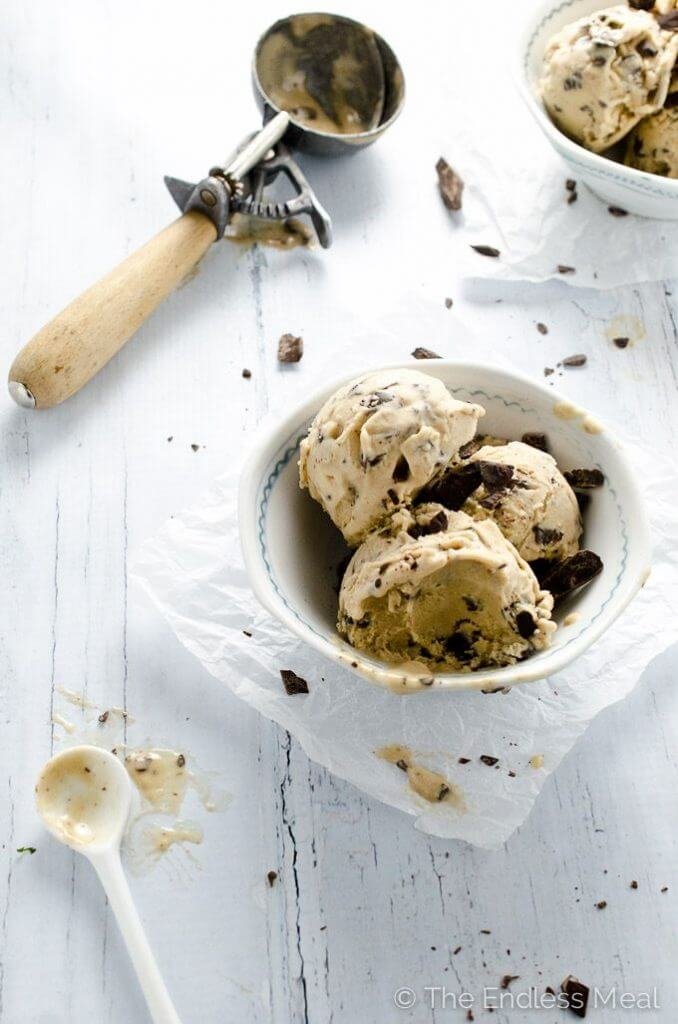 Natural peanut butter, frozen bananas, and dark chocolate chunks are all you need to satisfy a sweet tooth the healthy way.
Recipe here: The Endless Meal
.
Cherries + dark chocolate is always a winning pair. Here I have continued my love of banana-based ice creams and have added the duo to make this Banana Cherry Garcia Soft Serve ice cream. Recipe here: Simple Veganista
Who wouldn't love this mango blueberry nice cream, which is made with sweet ripe bananas, frozen mango chunks, and tangy blueberries? Recipe here: A Sunshine Mission
Vegan Ice Cream or Nice Cream is  healthy
Whether as breakfast, dessert or refreshment in the afternoon,  Nice cream is always welcome! The bananas satisfy and have an unbeatable combination of nutrients for the body. The yellow fruit scores with fiber, B vitamins, vitamin C, magnesium and a large portion of potassium.
Since very ripe bananas are particularly sweet, they are best for the preparation of vegan ice cream.
But be aware that this sweetness is based on the maximum content of up to 23 percent fruit sugar. This, in turn, quickly enters the blood and provides the body with energy, but also boosts the blood glucose level. To avoid this, especially diabetics should use light yellow and starchy bananas.
Also, see > THE ULTIMATE VEGAN ICE CREAM RECIPES TO ENJOY THE SUMMER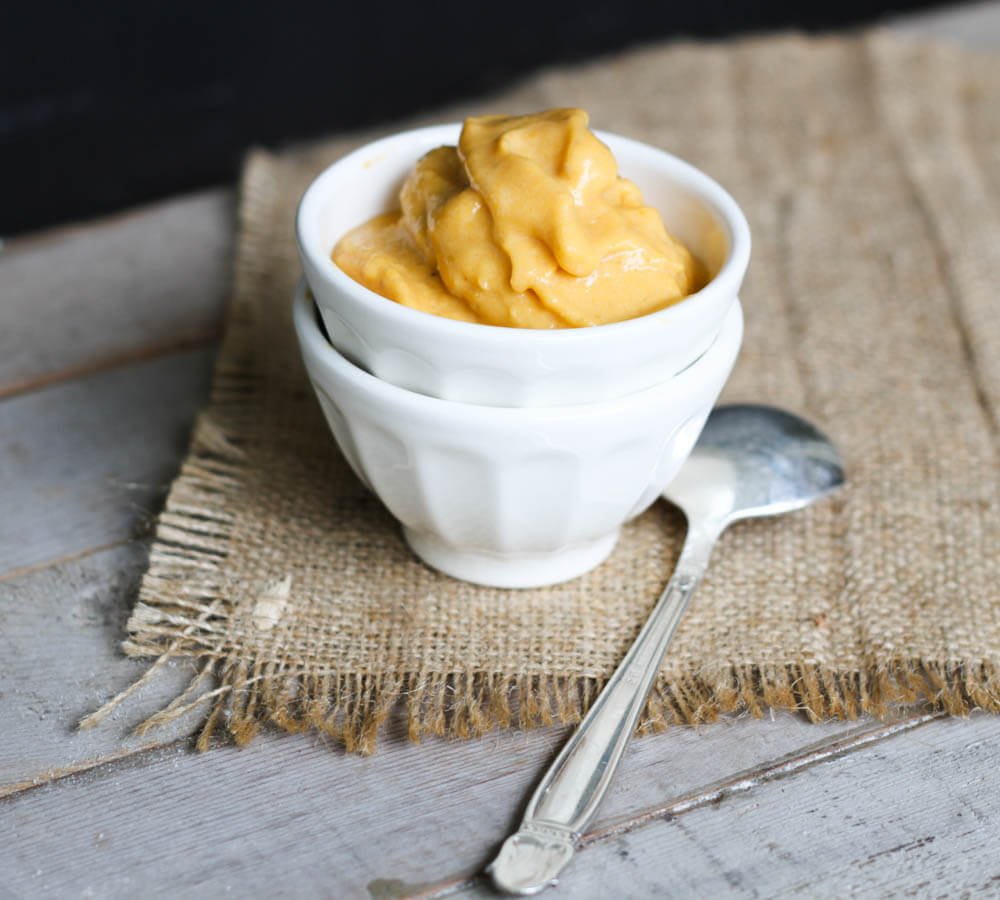 This fall-inspired pumpkin paleo ice cream can be enjoyed any time of year. Coconut milk, pumpkin pie spice, and frozen pumpkin and banana come together in this deliciously addictive dairy-free frozen treat.  Recipe here: Comfy Belly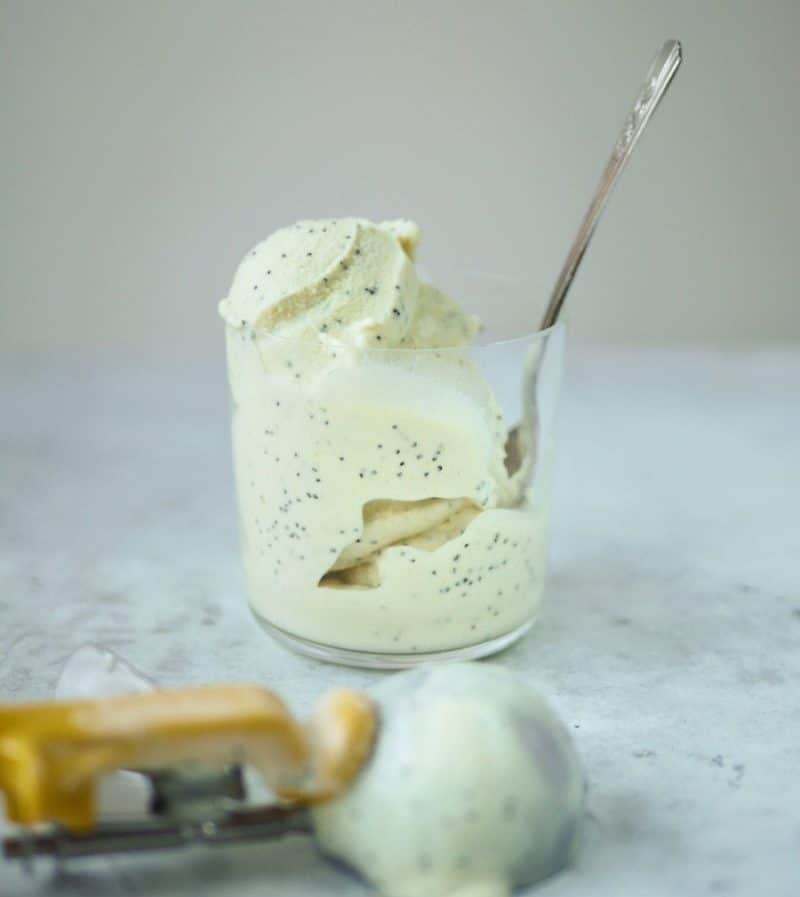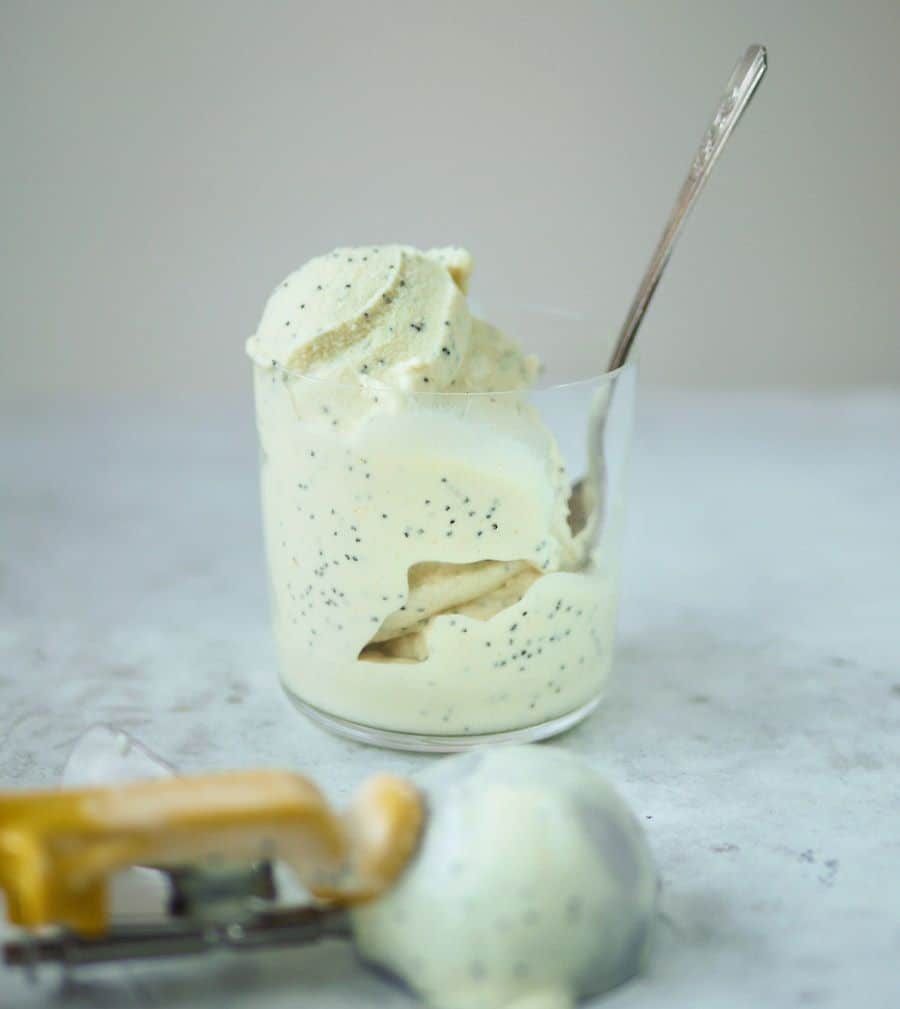 Can't get enough of lemons? This lemon curd "nice cream" is a healthy way to savor a bright, citrusy, dairy-free ice cream. Coconut cream adds creamy smoothness, lemon curd lends heaps of citrus flavor, and poppy seeds give major crunch. Recipe here: Jillian Harris
Simply Coconut Milk Ice Cream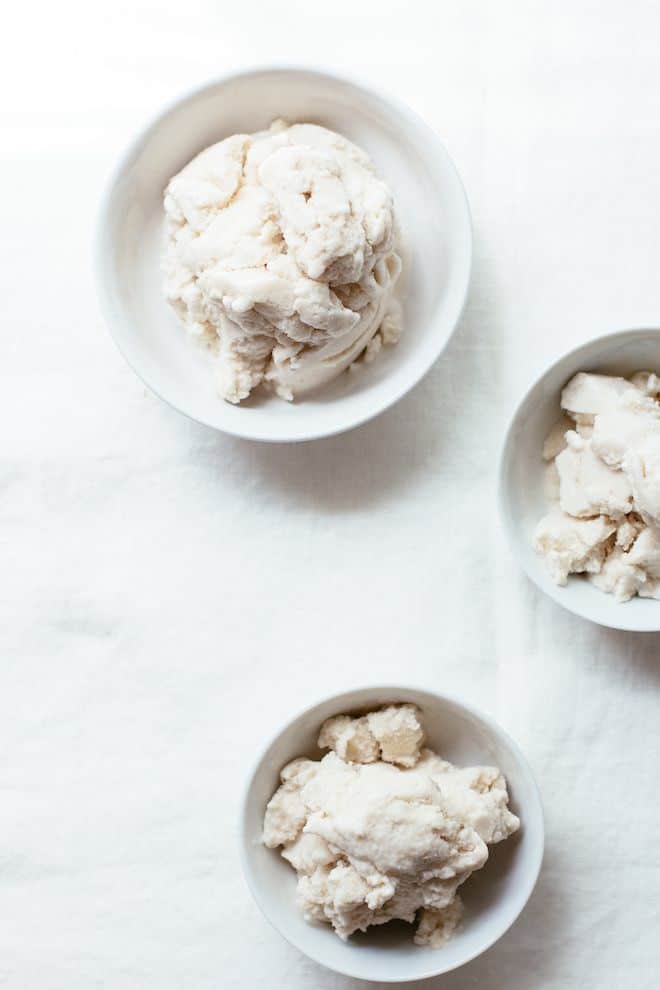 Full-fat coconut milk is the perfect replacement for dairy in this incredibly rich coconut ice cream.
Serve as-is or top with fresh berries, chopped nuts, or cacao nibs for added health (and taste) Recipe here: Nutrition Stripped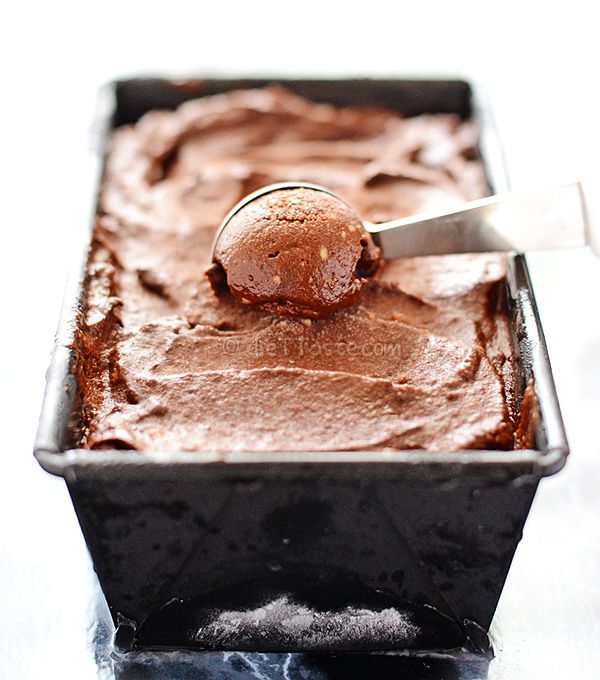 Avocado in ice cream? Yes! Seriously: Be brave and give it a try.
This paleo ice cream recipe gets it creamy, smooth texture from ripe avocado – but it doesn't affect the taste at all.
Even so, you'll reap health benefits in every delicious bite. Recipe here: Diet Taste
Also, see >   DELICIOUS & QUICK VEGAN DESSERTS ONLY THREE INGREDIENTS NEEDED (VIDEO)
DELICIOUS DAIRY-FREE ICE CREAM RECIPES FOR VEGANS