How A Devoted Meat-Eater Turned Vegan
|
The story of a devoted meat-eater turned vegan
Here another amazing story of a devoted meat-eater turned vegan. We had another Story of a young lady here before, read it here the story of going vegan for a monthand everybody liked it.
Now we have here another awesome story of a devoted meat-eater and how she turned vegan. This may be a good read for people who are not yet convinced to go vegan and also a story for people who already vegan and are interested in the experiences, they may be similar or maybe there is something new and helpful?
Read the story below, a journey of how a devoted meat-eater  turned vegan. 
Enjoy!
How this devoted meat-eater turned vegan – and how you can too
I've been dedicated to eating the most healthy diet possible for the past two years.
But while I'd heard so many great things about veganism, I still wasn't sure I could do it.
It seemed like such a commitment to give up something that I sincerely enjoyed – and to give it up forever.
Because veganism is more than just a diet or a healthy eating regime – it's a way of life.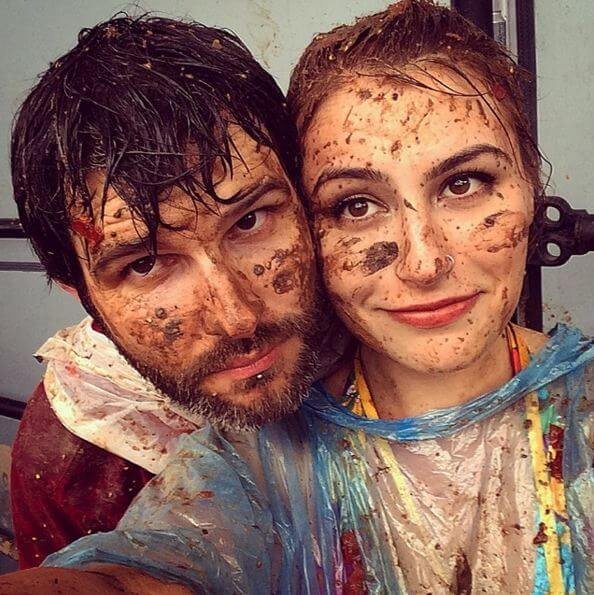 The vegan community is vocal and passionate, and joining them felt like an all or nothing decision. I was nervous.
Two years ago, sick of unsustainable fads I had decided to find a way to get permanently fit and healthy.
Despite the fact I was obsessing over every single thing that went into my body, I was feeling sluggish.
The diet I carved out for myself involved eating lots of vegetables and plenty of meat, every single day.
I always thought a meal wasn't a meal unless it was based around animal protein – be it chicken, eggs, fish or steak (the latter being the best kind).
While I couldn't argue with the notion that the torture and killing of animals was not right, I had my reservations about plant-based diets and thought they wouldn't be satisfying or nourishing.
Plus, as someone who is devoted to keeping fit, I thought I'd need lots of animal protein to get the most out of regular weightlifting, cardio and yoga.
But slowly, over time, thanks to my vegan friend Chris, my interest in veganism turned into something more active and I decided it was something I wanted to do.
Chris has been vegetarian, the non-judgemental type, since I've known him, which is around three years.
I distinctly remember that during Glastonbury last year, he watched me eat 200g smoked salmon straight from the packet and didn't say a word, save for laughing at the absurdity of the situation.
This is how our friendship has been all along: Him not judging me and me feeling comfortable eating whatever I want in his presence, while being mildly aware of his unconventional lifestyle choices (more about the cross-dressing later).
He finally went fully vegan at the end of last year, and it fascinated me.
So, I'd ask Chris about his veganism every now and again, and he would tell me
Read the whole story here > How this devoted meat-eater turned vegan – and how you can too