How to make Creamy Vegan Cashew Tomato Soup fun
|
ALL-ROUND CASHEW TOMATO SOUP
The Vegan-friendly dish of the day is tomato soup. Don't worry.
This is quite distinguished from ordinary tomato soup because it is full of cashews which make it more healthy and delicious.
If you ever had a problem finding an all-time vegan food, the CREAMY VEGAN TOMATO SOUP is a perfect choice for you.
There is no need to ask for your guest's preferences in food if you're going to make this Creamy Vegan Cashew Tomato  Soup because this is good for everyone and of any taste.
See also > Are Tomatoes Good for You?
How to make Creamy Vegan Cashew Tomato Soup fun
Cashew Tomato Soup
Serves 8 to 10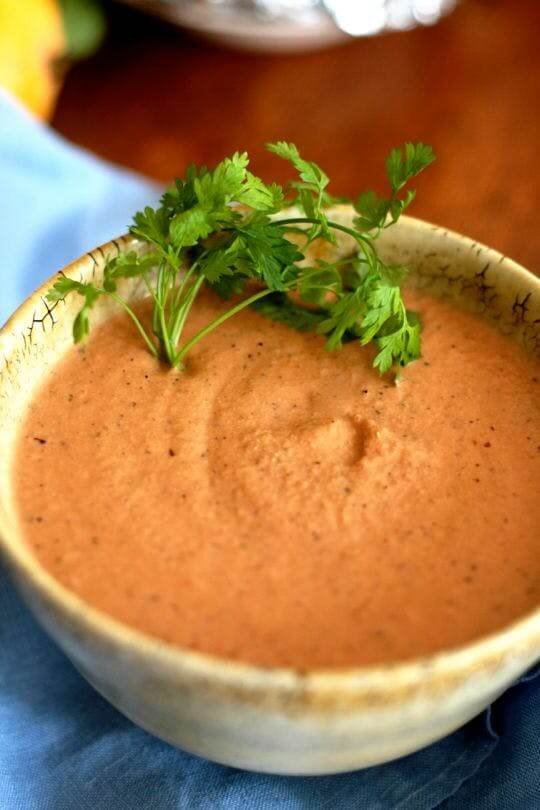 One of the challenges of entertaining these days is the many food allergies, issues, sensitivities, and aversions guests can bring with them to the table. It's impossible to please everyone, but this soup goes a long way towards universal satisfaction and joy. Made with ground cashews instead of cream and kicked up with an array of savory herbs and spices, it is the perfect thing to serve when you have mixed company.
But don't make it just because it's vegan-friendly and easy. Make it because it's absolutely, amazingly delicious.
See more recipes Enjoy These Heavenly Vegan Noodle Soup And More
and What are the 8 Healthy Reasons To Eat Cashews?