10 Special Vegan Goodie Recipes You Don't Want To Miss
|
 Special Vegan Goodie Recipes you will like
Here are some special vegan goodie recipes and from our friends in Australia, the two sisters Amy and Veronica from the UK and a recipe a Banana Bread Muffin Top recipe everyone will love by Oh she glows. Katie and Josh created Apple and Blackberry Crumbles for us topped with a vegan vanilla ice cream delight. Banana Bread Muffin Tops we can enjoy all time of the year and it will be always a welcome treat.
Finally, we have two recipes one from Sri Lanka by Ahila and an Oat Crepes Recipe By Indu's international kitchen. Dosa is considered a typical South Indian breakfast. Serve with coconut chutney and sambar.
 India is a paradise for us. Indian cuisine is one of the best in the world because the selection of vegan food is really gigantic. There is "the" Indian cuisine not at all. After all, the cultural and scenic diversity of the vast country produced very different food depending on the region.
The recipe for a typical South Indian breakfast from the state of Kerala (which you can also eat during the day) dosa with coconut chutney and sambar.
Dosa is thin, crepes-like pancakes. These are available in numerous variations. Very widespread is Masala Dosa with a spicy potato filling. Popular side dishes are coconut chutney and sambar – both spicy, typical South Indian sauces. Below Indu's instant Oat dosa a quick variation.
See the video on How to make Coconut Chutney
Enjoy preparing these special vegan goodie recipes and eat with pleasure.
10 Special Vegan Goodie Recipes You Don't Want To Miss
Imagine this. It's winter, it's freezing outside, maybe even snowing. You're snuggled up inside, in front of an open fire with warm apple and blackberry crumbles just out of the oven, topped with creamy vegan vanilla ice cream. Can life get much better? Not really, if you ask me. There's something so nourishing and comforting about warm desserts in winter. My Grandma used to make the best desserts and sweet treats. Whenever we stayed there we'd smell freshly baked cookies…KEEP READING…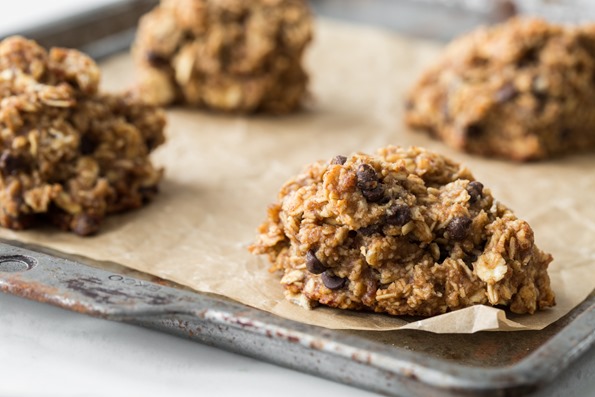 I have a couple recipe "blogging rules" that I always try to follow: If I don't feel a recipe in my heart, it doesn't go on the blog. I'm true to that, especially over the past few years. Sometimes I drive myself a bit nuts (like the multiple recipes I tested this week and did not post). Also, if I can't imagine myself (honestly) making the recipe again in the future, it doesn't get posted. Eric gives me the low-down too. No sugar-coating.
It's not that the recipes are horrible or that we don't eat the leftovers (I will pretty much eat anything that I make!), but sometimes they just lack a certain je ne sais quoi. When you know it, you know it.
Anyway, after one bite (and 2, 3, 4, 5…) of these muffin tops, I knew it was going on the blog. No second-guessing. My heart, mind, body, taste buds all screamed OH HECK YES Recipes here
Since many folks tolerate quinoa better than rice, I think this recipe will fly well with most folks who cannot tolerate grains. Quinoa has been shown to heal the gut because it contains prebiotic fibers that help the probiotic or beneficial bacteria to grow
One of the wonderful elements of Indian cuisine is the presence of pickles, relishes and chutneys! Having any of these on your plate can elevate even the simplest of all meals into something extraordinary! Indian pickles are quite different from their western counterpart in that these are sour and spicy in addition to being salty.
What the heck is falooda?  The spelling is correct although the autocorrect kept changing it to 'flood' 
 Falooda is a famous smoothie cum ice cream dessert that was popularized in India during the Moghul Empire.  This dessert with slight variations is quite popular in Pakistan and other neighboring countries of India as well.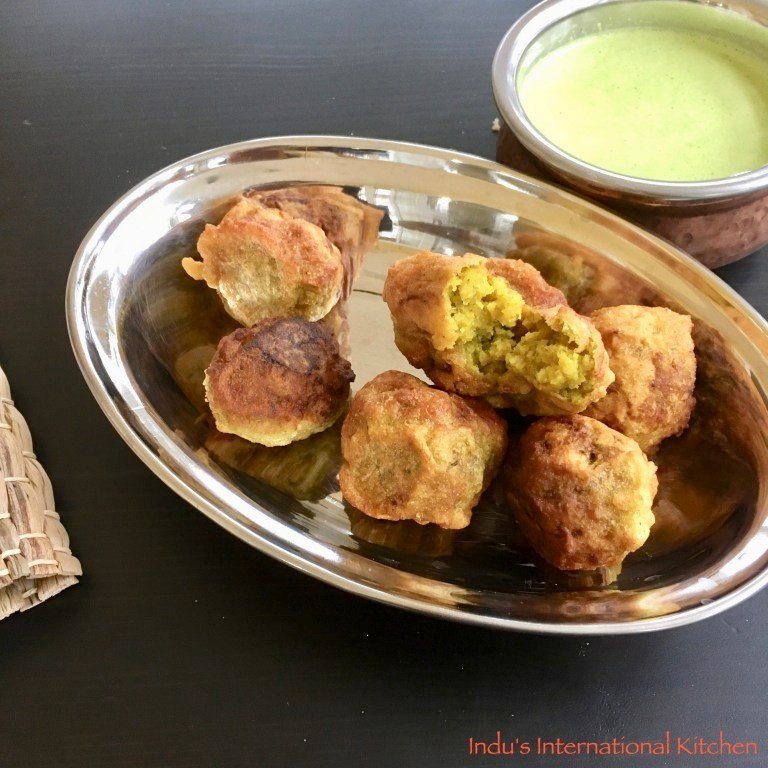 Batata Vada or Spicy Potato fritters is the type of food that teases your taste buds!  Mashed potatoes are mixed with green chillies, cilantro, and some spices and then dipped in batter and deep-fried!
Today's recipe is also a similar creation. Water chestnut flour (called as singhare ka atta)  is a prime ingredient in my pantry now. I make parathas with it and also make sweet potato pancakes with it.  I regularly also make singhare ka halwa, which is a traditional Indian sweet dish usually eaten during religious fasting periods since it is made from water chestnut flour (singhare ka atta) which is grain-free.
Since I was planning to try making these grain free crepes for myself, I decided to make it for everyone.  Crepes filled with shredded coconut is a Keralan breakfast dish and I have posted the recipe of this traditional dish called as Mutta Pathiri before.
My recipe for today is pol roti and sambol, which is a quintessential Sri Lankan breakfast. The Sri Lankan roti's uniqueness stems from the addition of grated coconut to the dough.
In my house, it has been a favourite meal across generations. One of my mother's favourite childhood memories is that of her mother making roti for their tea on rainy days. My grandmother apparently added her own twist to the coconut roti, by adding chopped chilli and onions, making it a spicy roti which she served with plain tea. As it was an occasional treat reserved for rainy days, my mother and her siblings came to regard it as favourite food and a special treat. They passed on this partiality to my generation and my cousins, siblings and I all seem to share this preference for roti and sambal.
How to make Fresh Coconut Chutney 
More Recipes Are you curious what the most popular viral recipes are?