The Ultimate List of Amazing Mexican Vegan Recipes!
|
Mexican Vegan Recipes the Vast Collection of Delicious that you can not miss
Fever of vegan recipes has gathered a huge roundup of  Mexican vegan recipes on veganrecipesnews.com with tasty and salty spices.
It gonna make yours three months schedule today. 🙂 Yeah. Make one every day and each one is interesting and Delicious.
We tasted a lot of listed below and have had a very awesome experience with them. And the rest are scheduled to be made in coming days.
You can't stop yourself from trying them out.
Ok, Now hold your horses. It gonna be huge………………….
The Ultimate List of Amazing Mexican Vegan Recipes!
Tacos
Black Bean Lentil Tacos (pictured above)
Quick Black Bean Tacos with Avocado Cilantro Sauce
Double Decker Chickpea Tacos
Black Bean Tempeh Tacos
Ultimate Green Taco Wraps with Lentil-Walnut Taco Meat (Oh She Glows)
Fresh Grilled Veggie Tacos (Edible Perspective)
15 Minute Simple Vegan Tacos (Simple Vegan Blog)
Burritos & Burrito Bowls
Burrito Bowl with Creamy Chipotle Sauce
Quinoa Fajita Burritos (one of my personal favorites)
Avocado, Yellow Rice, and Roasted Chickpea Burrito (The Live-In Kitchen)
Vegan Breakfast Burritos (Produce on Parade)
Burritos with Spanish Rice and Black Beans (FatFree Vegan Kitchen)
Cauliflower Rice and Pinto Bean Vegan Burrito Bowl (Kalyn's Kitchen)
Awesome Enchiladas
Protein Monster Vegan Enchiladas (with 20g protein each!)
Black Bean Avocado Enchiladas with Homemade Sauce (love these)
Bean Enchiladas
Black Bean Spinach Enchiladas with Homemade Sauce
Savory Kale and Portobello Enchiladas (Homemade Levity)
Black Bean and Summer Squash Enchiladas (FatFree Vegan Kitchen)
The Ultimate List of Amazing Mexican Vegan Recipes!
Sizzlin' Fajitas
Corn and Black Bean Fajitas
Roasted Chickpea Fajitas with Cilantro Cashew Crema (Making Thyme for Health)
Poblano and Portobello Fajitas (Minimalist Baker)
Nachos & Quesadillas
Avocado Quesadillas
Roasted Sweet Potato and Bean Quesadillas (The Pretty Bee)
Green Chile Enchilada Quesadillas (Fork and Beans)
Loaded Veggie Nachos with Portabella Mushroom Meat (Oh My Veggies)
Black Bean and Potato Nacho Plate (Oh She Glows)
Loaded Nachos with Cashew Cheese and Maple-Chili Tempeh (One Ingredient Chef)
Other Main Dishes
Southwestern Tofu Scramble
Bean Tostadas
Spicy Sofritas Veggie Bowls (Pinch of Yum)
Mexican Grilled Polenta Pizza (Edible Perspective)
One Pan Mexican Quinoa (Damn Delicious)
Vegan Taco Mac (Driftwood Gardens)
Scrumptious Salads
Southwestern Chopped Salad with Creamy Cilantro-Lime Dressing (yes!)
Fiesta Bean Salad
Black Bean Lentil Salad with Cumin-Lime Dressing
Mexican Quinoa Salad
Southwestern Black Bean Salad with Citrus Dressing
The Ultimate Vegan Taco Salad (Oh My Veggies)
Clean 3 Bean Salad with Cilantro Salsa Dressing (The Honour System)
Healthy Texas Caviar (My Whole Food Life)
The Ultimate List of Amazing Mexican Vegan Recipes!
Simple Sides
Cilantro-Lime Rice
Mexican Rice (Damn Delicious)
Avocado Lime Rice (The Weary Chef)
Slow Cooker Black Beans with Cilantro (Kalyn's Kitchen)
Veggie-Packed Spanish Rice (Oh My Veggies)
Sauteed Corn and Poblanos (Real Simple)
Soup for you!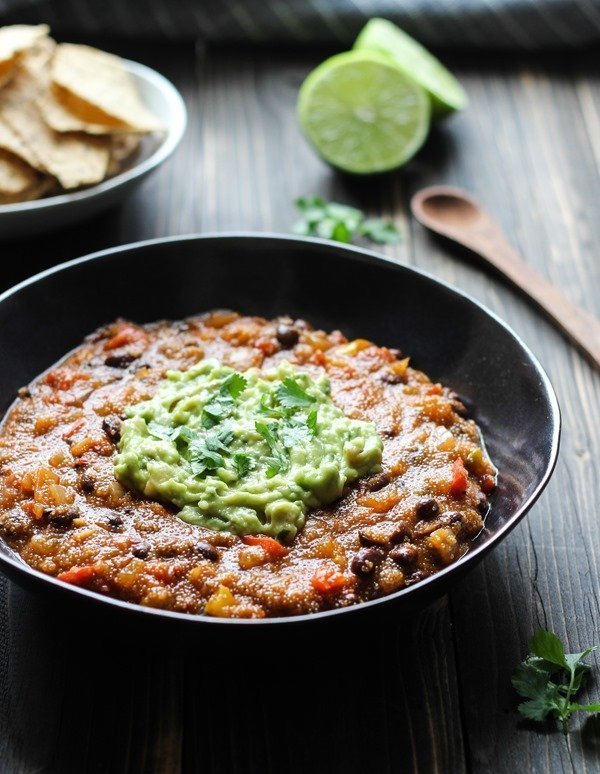 Smoky Refried Bean Soup
Loaded Veggie Nacho Soup
Super Boost Mexican Lentil Chili
Vegan Taco Soup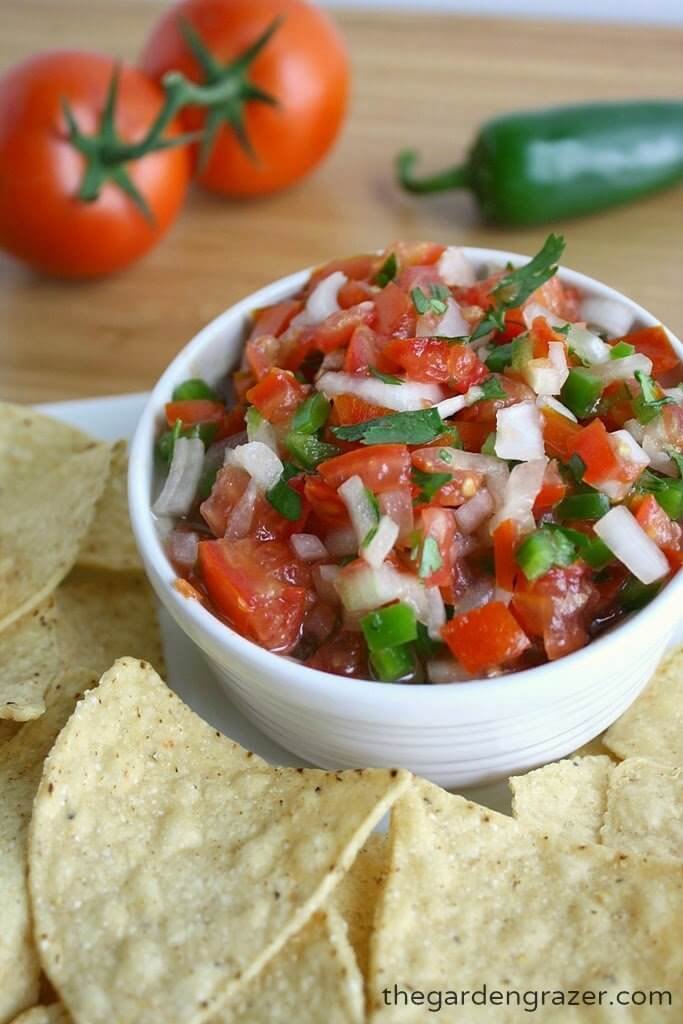 Salsa, Salsa!
Salsa Fresco
Restaurant-Style Salsa
Black Bean Salsa
Avocado Salsa
Roasted Vegetable Salsa
 Delicious Dips
Vegan Black Bean Queso Dip
Quick Black Bean Avocado Dip
Vegan 7-Layer Mexican Dip
Guacamole
 Flavor-Packed Sauces
Homemade Enchilada Sauce
Creamy Chipotle Sauce
Avocado Cilantro Sauce
Homemade Basics
Homemade Taco Seasoning
Flour Tortillas
That's a wrap! (mmm, burritos…)
Find even more recipes here  >Ultimate List of Vegan Mexican Recipes!