Uses For Coconut Oil That Will Knock Your Socks Off
|
Incredible uses for Coconut oil
Uses for Coconut oil are diverse.  Coconut oil is not only a healthy fat to use for cooking, but you can also use it for a lot more than this. It is truly amazing what you can do with it from health to beauty and even as a remedy and a helper in the household. From skin care and weight loss to hormone balance and mental acuity, here we take a look at the incredible benefits of coconut oil.
Coconut Oil has been used for home and beauty purposes for over 5000 years, but recent studies have shown that it offers an array of health benefits, too. Look for unrefined, virgin varieties for cooking and health needs. Any type of coconut oil should suffice for household needs.
Coconut oil is a very precious gift of nature Hardly any other natural substance has such a beneficial effect as coconut oil, both internally and externally, on the human body. By the ideal composition of the ingredients, it stimulates the metabolism, protects the skin, combats its antibacterial effect a variety of parasites and can even contain serious diseases.
When used, coconut oil unfolds its effect quite gently and without any accompanying symptoms or side effects. Therefore, coconut oil is a gift of nature.
See also > WHERE IS DA COCONUT NUT? EXOTIC COCONUT RECIPES SWEET AND SAVORY
SEE HOW EASILY YOU CAN MAKE COCONUT BUTTER
STARBUCKS WILL OFFER COCONUT MILK
Uses For Coconut Oil That Will Knock Your Socks Off
Coconut oil has been a common sight in Asian and Pacific households for ages, but why is it that today all over the world the health benefits of coconut oil are being rediscovered? Did you know that there was a time in history when western countries, like the US and Canada, were huge consumers of coconut oil? But what happened back then?
Also rediscovered > HEMP HEART RECIPES AMAZING TO OPTIMIZE YOUR NUTRITION
How Did Coconut Oil Disappear From Our Kitchen Tables
Cardiovascular diseases were skyrocketing and becoming the primary cause of mortality in the sixties. The corn and soy oil production, supported by the American Heart Association, set up a negative propaganda campaign to spread the word that coconut oil was dangerous for your body due to the high saturated fat level.
You've probably all been told a thousand times that saturated fats are bad for your health and lead to all sorts of diseases like high cholesterol, obesity, cardiovascular diseases and Alzheimer's. But why is it that since then Americans who suffer from cardiovascular diseases, obesity, high cholesterol and Alzheimer's has been rising while they made the switch to hydrogenated polyunsaturated oils?
n fact multiple studies on Pacific and Asian populations, where the intake of coconut oil is high, show nearly no cardiovascular diseases and they are in perfect health.
Not All Saturated Fats Are Bad For Your Health
Discover 9 Amazing Health Benefits Of Coconut Oil
1.    Heart Health
The saturated fats in coconut oil do not harm the blood lipid profile. The medium chained fats directly go to the liver where they are metabolized for energy or turned into ketone bodies, which are transported from the liver to other tissues to produce energy. So it actually helps to prevent heart attacks, strokes and keep arteries flexible and prevent atherosclerosis.
2.    Boost Metabolism And Burns Fat  
Coconut oil is abundantly used in tropical regions where people tend to be slim and not overweight. The fatty acids are easily digested and converted into energy, meaning they will not be stored as body fat like most other fats. And on top of that coconut oil contains fewer calories in comparison with other cooking oils and increase the metabolic rate. Read more about Coconut oil and weight loss below.
3.    Boost Immune System
The saturated fats found in coconut oil contain antibacterial, antiviral, anti-fungal and anti-parasitic properties which strengthen your immune system.
4.    Boosting Your Thyroid
It is believed that polyunsaturated oils and soy are negatively interfering with your thyroid activity, causing imbalances in hormone levels. Coconut oil can help you to put your underactive thyroid gland back to action.
5.    Beneficial For Alzheimer's And Other Neurological Diseases
The medium-chain triglycerides found in coconut oil readily convert into fuel, brain cells use it for an improved brain function.
6.    Digestion
The medium chain fatty acids are easily digested with less strain on the pancreas and digestive system. Coconut oil has anti-microbial properties which help to fight indigestion-causing bacteria, fungi, and parasites. Coconut oil can effectively be used to prevent and cure candida.
7.    Reduces Symptoms And Risks Of Diabetes
Coconut oil helps to control and improve the insulin secretion and glucose in the blood will be used more effectively. Like mentioned before, coconut oil will immediately convert into energy or ketone bodies. Ketones are a perfect alternative fuel to glucose.
8.    Skin
Coconut oil is even beneficial your skin and has anti-aging, moisturizing and regenerative effects. Coconut oil maintains the body's antioxidant reserves whereas other oils deplete them. As a natural SPF, coconut oil protects your skin against harmful and damaging UV rays.
But the list goes on: coconut oil also helps in treating various skin problems such as eczema, psoriasis, dermatitis and many more.
9.    Hair
Coconut oil has been used in homemade and commercial shampoos for ages. It is well known for healthy hair growth, shiny looks, repair damaged hair, aids to control dandruff and in ancient medicine used as a natural lice remover.
10 Beauty Tips – Coconut Oil For Beauty
Uses For Coconut Oil That Will Knock Your Socks Off
TREATING COLD SORES
The antiviral compounds in coconut oil help to heal cold sores faster and also provide pain relief
SOOTHES a SORE THROAT
Melt a tsp. of coconut oil in hot lemon water to soothe an itchy irritated throat. This will differ from person to person and most evidence was anecdotal.
TREAtMENT FOR EAR ACHES AND INFECTION
Simmer a bit of coconut oil with a garlic clove and use this antibacterial oil in the ear.
TREATMENT FOR CANDIDA OVERGROWTH
Candida Albicans is yeast and a parasite which steals vital energy from the body. The lauric acid in coconut oil helps kill off candida.
INCREASE IMMUNE HEALTH
Roughly half the fat in coconut oil is lauric acid, a substance that converts into monolaurin, a monoglyceride which can annihilate lipid coated viruses, gram-negative bacteria, and protozoa. Making it an effective treatment for ailments such as herpes virus, Giardia lamblia, HIV and measles just to name a few.
COCONUT OIL FOR BETTER DIGESTION
Taking coconut oil with a meal can help digestion as it lubricates the digestive tract allowing digested food to pass through much easier.
ANTI-INFLAMMATORY
Coconut oil does show to reduce inflammation in animal testing. Researchers also found that coconut oil has moderate analgesic activity and can help reduce swelling and relieve pain.                  HEMORRHOIDS
Applying coconut oil directly to hemorrhoids helps alleviate swelling and soothes the pain.
And even more for cleaning
FIGHTS PARASITES
Lauric acid in coconut oil is antiparasitic, antifungal, antiviral and antibacterial, it helps create an inhospitable environment for those nasty parasites
EFFECTIVELY HEALS BURNS
You can use coconut oil to heal burns faster and provide instant soothing relief
GETTING RID OF LICE WHEN COMBINE WITH ANISE SEED EXTRACT
One study showed that this combination is more affecting than the common lice treatment permethrin.
FURNITURE POLISH
Yes, you can actually use coconut oil to shine your wood furniture, it's likely less expensive and far less toxic than the commercial wood polish.
LEATHER POLISH
Shine your shoes with a dollop of coconut oil on a dry rag for an all natural, petroleum alternative
USE ON YOUR PETS TO KEEP FLEAS AWAY
Just as coconut works for humans to kill lice, it also works on animals to get rid of pesky critters.
MAKE YOUR OWN BABY WIPES
Either use a half of a paper towel roll or reusable fabric and soak them in a mixture of 1 C hot water, 1 TBS coconut oil and 1 TBS Castile soap. This is a great baby wipe solution that it both a disinfectant and has a soothing, moisturizing effect.
NATURAL DIAPER RASH TREATMENT
Even if you're using amazing homemade baby wipes, the little ones can still get diaper rash, coconut oil is soothing and effective at relieving discomfort for your little one.
Coconut oil for beauty
WARTS
Apply coconut oil to warts daily and cover with a band-aid. As mentioned above, the coconut oil is exceptional at infiltrating fungal infections and over the course of a month, warts should disappear.
BODY SCRUB
Combine equal parts sugar and coconut oil, you can add your favorite essential oils and use this as a body scrub while in the shower.
MOISTURIZER
You can use coconut oil on your entire body as a moisturizer, it's great for nourishing the skin and preventing acne. Many people use it to prevent wrinkles as a facial moisturizer.
ATHLETE FOOT
Apply coconut oil to feet daily after a shower. For an extra anti-fungal effect mix in a few drops of tea tree essential oils
LIP BALM
Next time you run out of chapstick, try melting 1 1/2 Tbs of coconut oil with your favorite essential oils and 1 tsp of beeswax. Fill the chapstick tube with the melted oil and allow it to come to room temperature before using.
DANDRUFF
Try a scalp treatment with coconut and rosemary essential oil to treat dandruff, simply massage the combined oils into the scalp and allow it to seep in overnight. Wash hair as usual in the morning and repeat until the problem subsides
ACNE
Both internally and externally, coconut oil is excellent for treating acne. From the inside, it helps to balance hormones associated with causing acne. Externally you can apply it to pimples for the antibacterial effects as well as reducing swelling and redness.
STRETCH MARKS
Treat stretch marks and scars with coconut oil when the pores are open after a bath or shower. You can also apply coconut oil to your belly to prevent stretch marks during pregnancy.
SEASON YOUR CAST IRON 
Use coconut oil to season your cast irons pans, once you've washed and dried them add a touch of coconut oil to keep them non-stick and rust free.
START A FIRE
Forget about bringing that jug of gasoline on your camping trip. Instead, try soaking a few cotton balls in coconut oil and using them as a fire starter.
MAKING BULLETPROOF COFFEE
Bulletproof coffee is the new craze among health freaks everywhere. Instead of blending your coffee with butter, try coconut oil, it'll still give you a delicious creamy frothy beverage, with all the added benefits of coconut
Uses For Coconut Oil That Will Knock Your Socks Off
If you want to drop that last ten pounds or simply maintain the weight you're at, utilizing coconut oil in your diet can help you lose weight.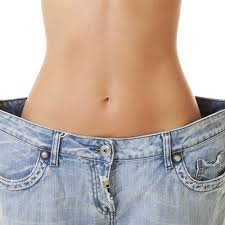 Coconut oil, in fact, can successfully help people shed a few pounds over time.
coconut oil may be comprised of 90% saturated fat, but scientists state that its fat is largely made up of lauric acid, which is a medium-chain saturated fatty acid (MCT) that actually has a better effect on the heart than the other saturated fats.
Backing up these claims are reports from countries like India and the Philippines, whose diets prominently feature coconuts and coconut products. Citizens from such countries tend to have fewer weight issues and have minimal rates of cardiac diseases as compared to individuals from the developed world.
Coconut Oil Boosts Metabolism
When it comes to weight loss, metabolism is a big deal, so the faster you can get your metabolism going, the more calories your body will burn.
Coconut oil is considered "thermogenic", which essentially means that when you eat it, it tends to increase the amount of fat burning going on in your body more so than the other oils that you could be consuming.
Coconut Oil and Weight Loss – The Studies
Study #1
In one study, participants taking 1 to 2 tablespoons (one ounce) of medium chain fats (found in coconut oil) burned an extra 120 calories per day. This is good news for those who are counting calories in order to lose weight.
Study #2
In another study, 31 overweight men and women who were trying to lose weight were given a spoonful of coconut or olive oil each day for four months to see what oil, if any, would help with weight loss. The women consumed a bit over 1 tablespoon and the men consumed about two tablespoons (one ounce).
The study revealed that after four months, those who consumed the coconut oil lost an average of 7 pounds, but those who consumed olive oil lost only 3 pounds. The scientists believed that the difference was that the metabolism of those who consumed the coconut oil increased much more than those who consumed olive oil.
How to Use Coconut Oil for Weight Loss
There are essentially two types of coconut oil — virgin and refined.
Virgin coconut oil (VCO), is made by pressing fresh coconut meat, milk or milk residue.
Refined, or RBD, oil is made from the coconut copra or dried kernel and may be chemically treated.
Choose virgin coconut oil because it is prepared with no chemicals in the process.
In order to help you lose some weight, coconut oil can be used in several ways in the kitchen. These include:
Nut butter–
With nuts being so healthy for your body, consider preparing nut butter for good health and weight loss. T
Nuts have amazing health benefits.
Baked foods
Since you can use coconut oil under high temperatures, you can use it to replace butter when baking foods like cookies, muffins, cakes, and brownies. You can use Coconut oil to substitute other oils (as well as butter) in nearly all baking recipes. To bake with coconut oil, replace your other oil by using a 1:1 ratio.
Roasted vegetables
Vegetables like zucchini, beets, sweet potatoes, and butternut squash you can brush with a mixture of thyme, lemon juice, coconut oil, salt, and paper to give them a desirable coconut flavor. Go ahead sauté them use coconut oil or brush them with it and cook them on the grill. There's nothing like grilled vegetables!
Adding Coconut Oil to your Daily Diet – General Guidelines
continue reading here >Use Coconut oil to lose weight
Source: Coconut Oil and Its Many Health Benefits
Source: Uses of coconut oil
Read also >  Best MCT Oil Supplements – Top 11 Brands Reviewed