Like To Try A Vegan Ayurvedic Thanksgiving Menu ?
Recipe From Deepak Chopra Center For Vegan Ayurvedic Thanksgiving
Here a Vegan Ayurvedic Vegan Thanksgiving Menue which can replace the traditional turkey which usually is on the table on Thanksgiving. This is something special created from Chef Johnny Brannigan an international Ayurvedic vegetarian and vegan chef with a deep knowledge base in Vedic wisdom and holistic medicine, and a lifelong love of food and cooking.
His Vegan Ayurvedic Menue gives a twist to the traditional Thanksgiving side dishes which everybody will enjoy even the meat-eater will be surprised by the extraordinary Vegan Ayurvedic Thanksgiving Menue.
Happy Thanksgiving!
Like To Try A Vegan Ayurvedic Thanksgiving Menu?
The Vedic Chef: Vegan Ayurvedic Menu
by: Chef Johnny Brannigan
Thanksgiving dinner can be stacked with challenges for vegans and vegetarians. Turkey is obviously off the menu. And many side dishes include animal- or dairy-based ingredients.
Although you might be tempted to succumb to family pressure or politeness to have a slice of bird or just a few bites of heavy-cream-laden mashed potatoes, it's not worth it if you're going to feel bad physically or emotionally afterward.
Instead, stick to your diet with this menu,
Nut Loaf and Sweet Potato Tower with Tarragon Gravy
Vata, Pitta, Occasionally Kapha
Nut tower this is nut loaf is an enticing main course ideal for festive occasions. It's rich-tasting and has an eye-catching presentation, and the crunchy texture offers a nice contrast to the smooth sweet potato. The often-overlooked herb tarragon brings an unexpected flavor to the gravy.
Top each tower with tarragon gravy (recipe below).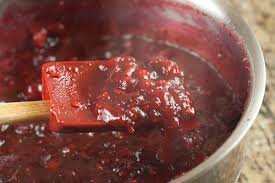 Tarragon Gravy Sauce
Vata, Kapha
A delicious vegetable-based gravy with rich flavor that will complement a wide variety of pies, nut loaves, or tofu dishes.
Find the whole Menu here>The Vedic Chef
More recipes > Give These Vegan Recipes A Healthy Ayurvedic Touch
And > 3 Gourmet, Vegan, Ayurvedic Dinner Dishes
Vegan Comfort Food: 3 Ayurvedic Recipes
If you look for natural skincare products click the link below