The Secret To Incredible Delicious Vegan Lasagna Revealed
|
Delicious Vegan Lasagne Secrets
Delicious vegan lasagne is a delight that does not need many words. These delicious vegan lasagna recipes are hearty and creamy they defy all critics of vegan cuisine.
This layered dream  Lasagna dishes with vegetables, herbs, and vegan cheese you don't want to miss. The preparation is simple and the lasagna you can prepare for guests as well. Also, they not only taste vegans, but non-vegans will also love them as well. Even kids love them most.
Try them out, the world's best, vegan lasagne. Fantastico!
You may like this recipe as well >vegan lasagna
The Secret To Incredible Delicious Vegan Lasagna Revealed
Cheesy Lentil Lasagna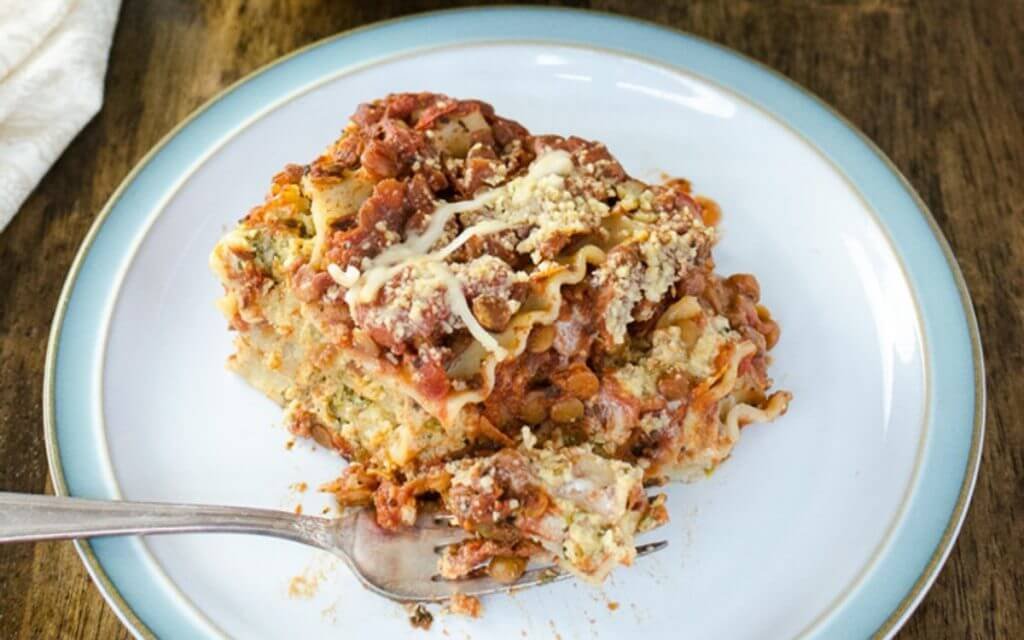 This meaty, Cheesy Lentil Lasagna has layers of hearty lentil Bolognese, creamy cashew cheese, and pasta. And if you make a few key ingredients ahead of time, like the lentils and the nut cheese, you can assemble this dish in mere minutes. Yum!
Show-Stopping Lentil and Eggplant Lasagna
Lasagna may just be one of the ultimate comfort foods … hearty, saucy vegetables layered between noodles? Heaven! This Show-Stopping Lentil and Eggplant Lasagna is wholesome, yet still totally satisfying.  Whole wheat lasagna noodles, tofu, lentils, and eggplant give this pasta dish a hearty bite and awesome flavor.
Pesto Lasagna
This Pesto Lasagna is satisfying and exceptionally healthy. It's packed with spinach, peas, and Chestnut mushrooms with plenty of pesto for herby flavor. The creamy bechamel sauce is a recipe you'll want to make every time you have pasta! Make this for a dinner party, a date night, or your next potluck.
Mexican Lasagna
Nothing says "Sunday night dinner" like a big heaping plate of homemade lasagna! While we theoretically could eat the same recipe every week, sometimes it's nice to add a twist to our favorites. Enter this Mexican Lasagna. Tortillas replace the traditional lasagna noodles, but that's not all that makes this dinner unique. It has fajita-spiced tofu crumbles and chickpeas, avocado, and instead of tomato sauce, it uses salsa
 Raw Mushroom Lasagna With Zucchini Cheese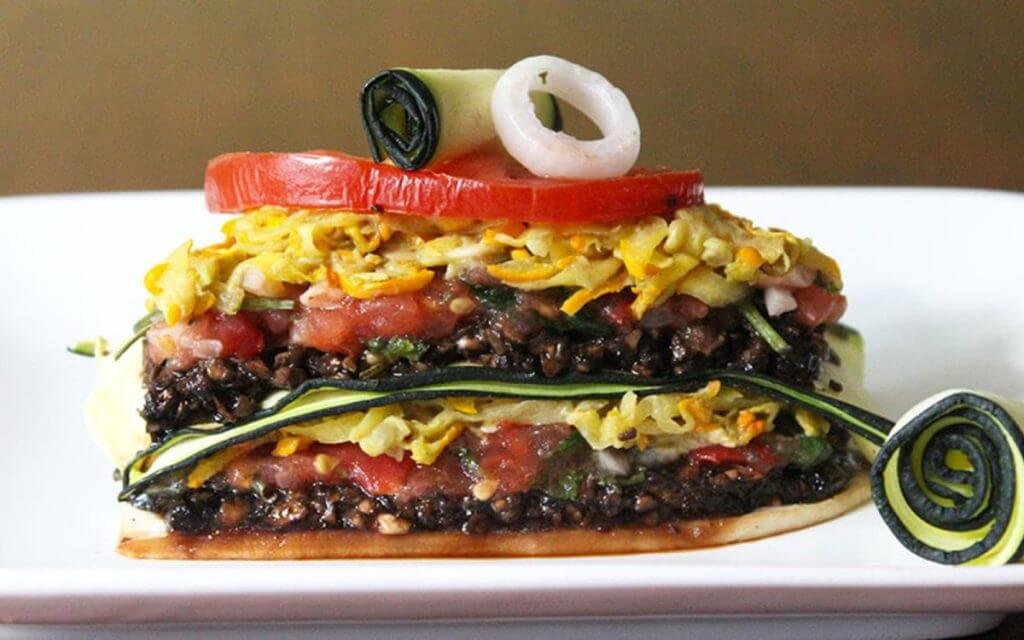 This delicious, Raw Mushroom Lasagna is made with mushroom meat, golden zucchini cheese, garlic herb tomato sauce, and eggplant/zucchini "noodle" layers. Don't be warded off by the fact that there are four layers! This is a fairly simple recipe since once everything is prepped, you just have to assemble the layers and pop it in the oven or dehydrator.
click for More Recipes Here
More recipes Best Vegan Lasagna Recipes For The Love Of Italian Food