The Best Alternative Sweeteners For The Raw Vegan Kitchen
|
 What are the best alternative sweeteners?
Who does not like healthy sweets? We know sugar is not good for us, but there are alternative sweeteners that are more healthy.
Sweet things are delicious and are part of many occasions, whether as a birthday cake, dessert, or just as a little snack in between. However, sugar is not harmless: you can find it in many processed foods, including savory items such as chips and finished products. It quickly gets into the bloodstream after consumption and raises the blood sugar level. However, this drops rapidly, and the appetite comes back. There are also discussions on whether sugar can make addicted. If you want to snack on healthy sweets, use alternative sweeteners.
If we assume that carbohydrates, i.e. (complex) sugars, are our most important "fuel," we are talking about natural sweetness, as not only fruits but also root vegetables contain it. Of course, we also need other flavors as well, like sour, salty, and bitter. Sometimes more, sometimes less. With a mindful, natural way of life and diet, your sense of taste reveals what your body needs right now.
Sweet, to the right extent, has a nourishing, energizing, calming, harmonizing effect. Fortunately, nature takes good care of us, and most of the fruits that make up a large part of our diet are naturally sweet. But what to do if you need extra sweetness for a raw preparation?
It is clear that industrial sugar and other isolated sugars are not an option. I assume that you are aware of its harmful effects on your health. But there is now a whole range of sweetener alternatives that you can use in your raw food kitchen. Here we would like to introduce you to some of the best for the raw food kitchen. Try the recipes and enjoy!
The Best Alternative Sweeteners For The Raw Food Kitchen
Dates are one of the best alternative sweeteners.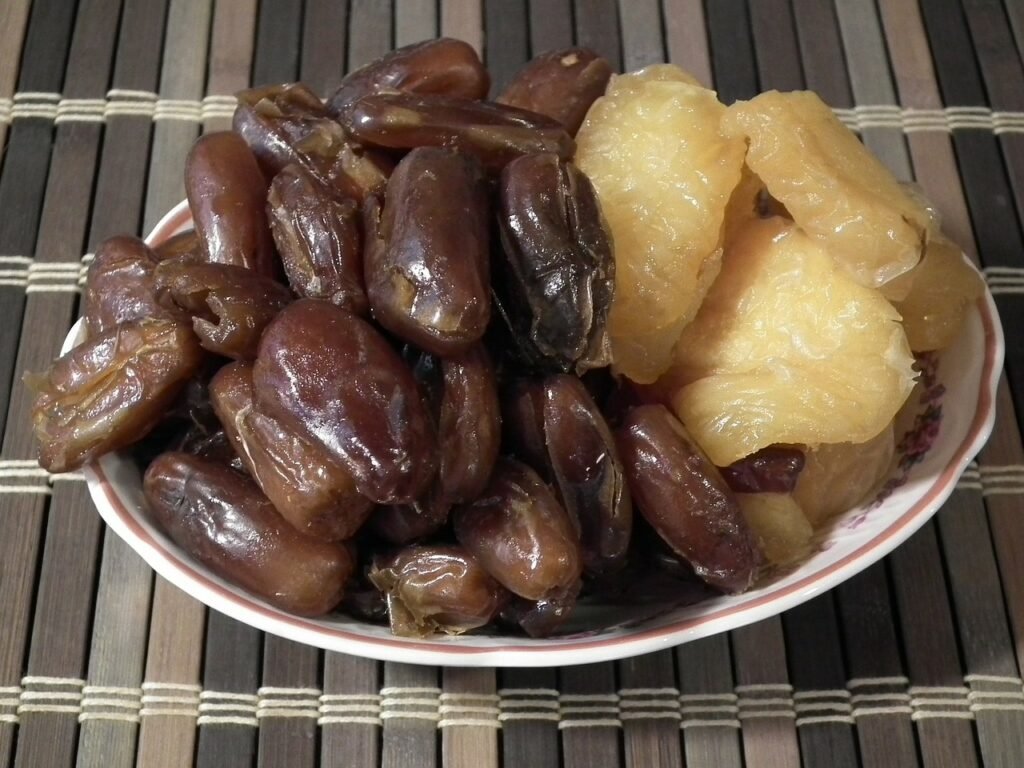 A preferred sweetener. Well, no wonder – we all love Dates and like to eat them just like that. Medjool, which is also available in many places, is usually too sweet for me. Of course, there are many other types of dates in this world, but if you do not live where they grow, you can almost only buy them in specialized stores. Processed into a dough with nuts or seeds or soaked in water, then mashed, added to smoothies, creams, etc.
These no-bake doughnuts are packed with all kinds of goodies. Made from dates, almonds, buckwheat, coconut, and cacao, they'll fulfill your craving for something sweet while leaving you feeling nourished and energetic. Plus, they're topped with a creamy peanut butter frosting. Yum!
Bananas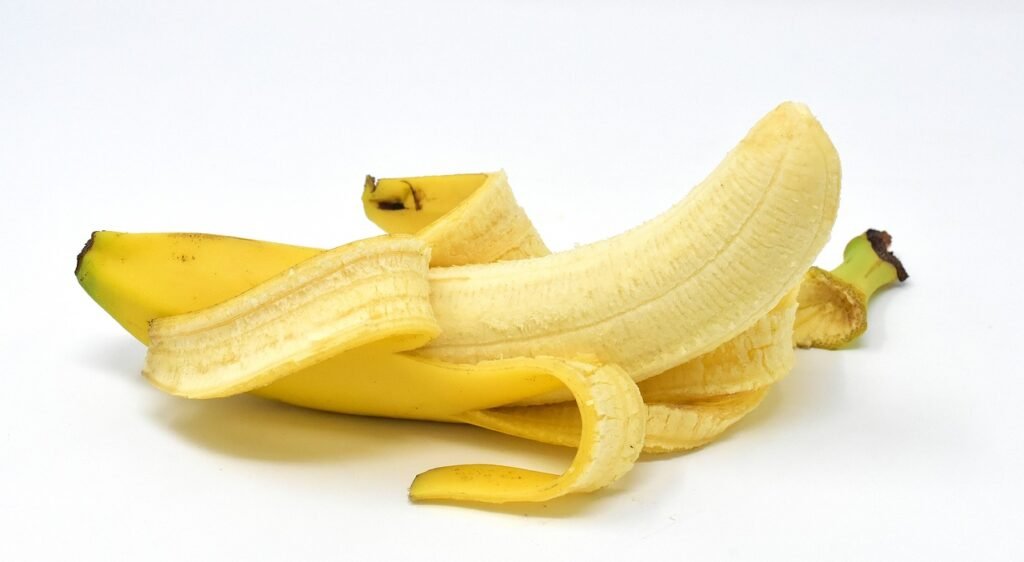 Bananas and other very sweet fresh fruits, such as figs, are suitable for sweetening smoothies, desserts, and pie fillings, for example.
They're gooey, sweet, and completely indulgent – yet they aren't filled with harmful fats or processed sugars. Make your own basic version by slicing your bananas lengthwise into three strips each and spreading each strip with a blended mixture of dates, raisins, and cinnamon. Then lightly roll the strips up into mini cinnamon rolls and top with your favorite icing or more cinnamon. You can eat them as-is or put them in the dehydrator.
Mulberries a special one of the best alternative sweeteners
Dried mulberries, especially those that are not really dry, are great as sweets for children. Consider them as the "gummy bears" for raw food kids. Not so tasty for nibbling are the very hard and dry ones. You can wonderfully use them for sweetening. You can simply grind them in a blender to a powder and use this as a sugar substitute in puddings and desserts. Just grind the amount that you need and process it right away because the mulberry sugar does not stay so grainy and loose for a long time; it glues back very quickly. You can also use this effect: mixed with apples; you get a wonderfully sweet and fruity jelly!  Get you Mulberries click here.
These magical mulberry squares by Ariene Resnick of ArieneCooks.com are raw, vegan, low glycemic, soy-free, grain-free, and paleo-friendly too! A camu camu vitamin C blast adds a nice element of tartness to balance out the naturally sweet mulberries, raisins, and coconut nectar.
Raisins, figs, apricots (dried fruits)
These dried fruits are very sweet, and you can use them for sweetening as well as dates: soak the fruit and make Muse out of it. They last a few days, and you can use them to sweeten all sorts of creams and smoothies. Like dates, you can use dried fruit without any soaking with kernels and nuts for all kinds of sweets.
This Raw Vegan Fruit Cake contains absolutely no flour, no eggs, and no dairy, which makes it vegan and safe for those who are dairy and gluten intolerant. It also keeps for weeks if wrapped well and stored in the fridge. I love that aspect of it!
Stevia is also one of the best natural alternative sweeteners.
Stevia is a green-leaved plant whose leaves are intensely sweet and fresh and dried and powdered, which can also be used to sweeten anything.
Mix chia seeds, coconut milk, and oat milk. Season to taste with SteviaSweet Liquid, grated lemon zest, and lemon juice. Allow for the mixture to gel for one hour or overnight in the refrigerator.
Coconut sugar
For some time, coconut sugar has appeared in many raw food recipes on the net as an ingredient. Why is not clear because coconut sugar is obtained by heating from the sweet nectar of the coconut blossom and is therefore not raw. Indeed it is a healthier alternative to industrial sugar because it has a lower glycemic index and allegedly contains some minerals despite the heating. Coconut sugar is often included in raw food candy bars. Better not to use too much of it; there are finally better alternatives.
They're also surprisingly easy to make. Primarily prepare them from oats, nuts, and almond flour that are perfectly spiced with a blend of warm cinnamon and nutmeg. And don't forget the finishing touch: a generous coating of cinnamon sugar! If you don't have a dehydrator, don't worry because these can also be made at the lowest temperature setting in your oven.
Agave Syrup
Agave syrup appeared a few years ago when it came on the market in raw food quality, like a small miracle to make raw candy. Unfortunately, the experience suggests that he does not do well. That's why better we have not used it for years now. Meanwhile, there are also various critical reports about "raw" agave syrup. Starting with doubts about its raw food quality (highly processed and anything but "natural," after which it is directly harmful to health.) Whether raw or not: agave syrup is an isolated sugar that comes without the associated enzymes, minerals, and vitamins. Excessive use of hepatic metabolism, as well as white sugar, can lead to insulin intolerance, fatty liver, and obesity. Read more here
Also, see If You Crave Sweets, This Is How You Can Enjoy Desserts.