Delightful Dinner Recipes You Can Fall In Love With
|
Dinner recipes to celebrate fall
Use these dinner recipes to celebrate the vegetable variety of fall. Dinner Recipes with Squash, sweet potatoes, pumpkins, kale, and more.
In the summer, there are plenty of local fruits and vegetables. But even autumn does not have to hide. From pumpkin to sweet potato. See which vegetable varieties we have in the "golden season".Before the winter begins, nature gives us a wide range of local delicacies.
Pumpkin and squash are the autumn vegetables! No other food we associate so much with this season is orange vegetables. Pumpkin not only tastes good, but it is also quite healthy: vitamins (including beta-carotene as a precursor to vitamin A), minerals (including potassium, magnesium, calcium, iron), or saturating dietary fibers
The autumn kitchen is hard to imagine without brussel sprout. The mini-cabbage shines with its strong and special taste – as well as with its creamy consistency and its healthy ingredients. Already 100 g of the small florets cover our daily requirement of vitamin C to more than 100%. In addition, B vitamins, potassium, zinc, vitamin K and dietary fiber are also found in Brussel sprouts.
Kale tastes the most aromatic in autumn. Compared to other varieties of cabbage, its leaves are more delicate and taste more subtle. Its short cooking time makes it perfect for fine but fast dishes. In addition, the dark green leaves shine with abundant nutrients and minerals, especially iron, protein, and magnesium.
Sweet potatoes as a saturation supplement a healthy alternative to pasta or rice. This winter vegetables are particularly good with a lot of vitamin A and C as well as antioxidants. It also has little effect on the glycemic index – perfect for losing weight.
Enjoy the delightful dinner recipes and fall in love with the seasonal vegetables.
 Delightful Dinner Recipes You Can Fall In Love With
HOW TO COOK SPAGHETTI SQUASH
Spaghetti squash is a versatile, delicious fall vegetable and mother nature's version of gluten-free pasta. It's really easy to cook and roast. SPAGHETTI SQUASH RECIPE:
Roasted Vegetable and Kale Fall Bowl: This bowl is a bounty of fall produce, wholesome grains, pumpkin seeds, and a lip-smacking dressing you'll be totally addicted to. (via Parsley Vegan)
Turmeric Lentil Soup With Kale: This healthful and healing soup brings lentils and Indian spices to your bowl for a flavorful meal that is both comforting and filling. (via Nourished by Nutrition)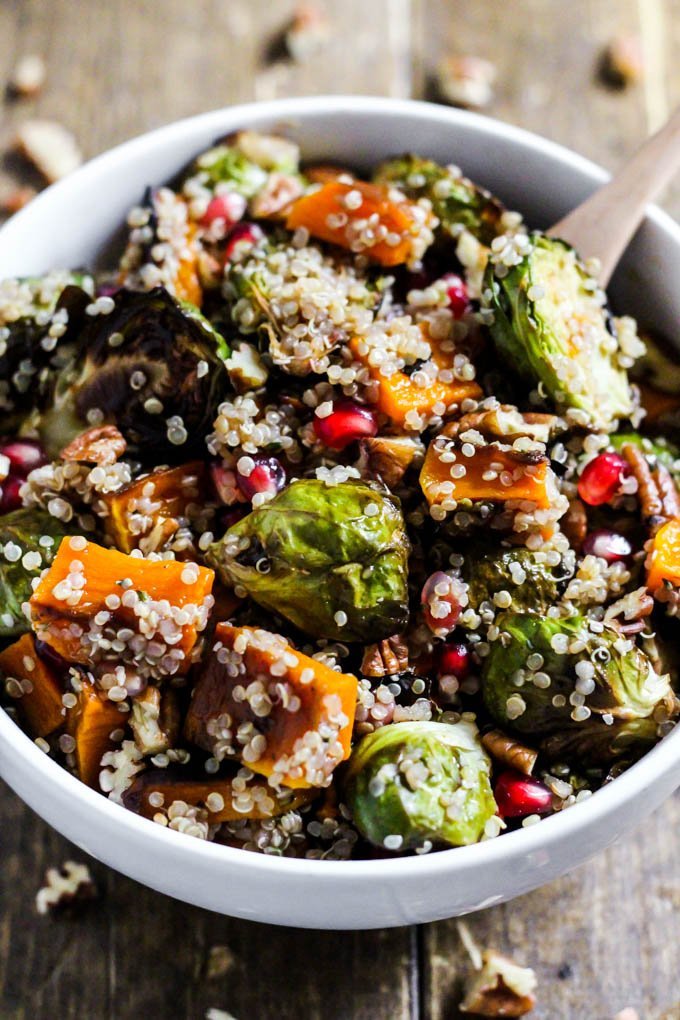 Fall Brussels Sprouts Quinoa Salad: This sweet and salty mix is full of tender Brussels sprouts, soft butternut squash, crunchy pecans, and hearty quinoa. It's GF, and makes for a great light lunch or side to dinner. (via Emilie Eats)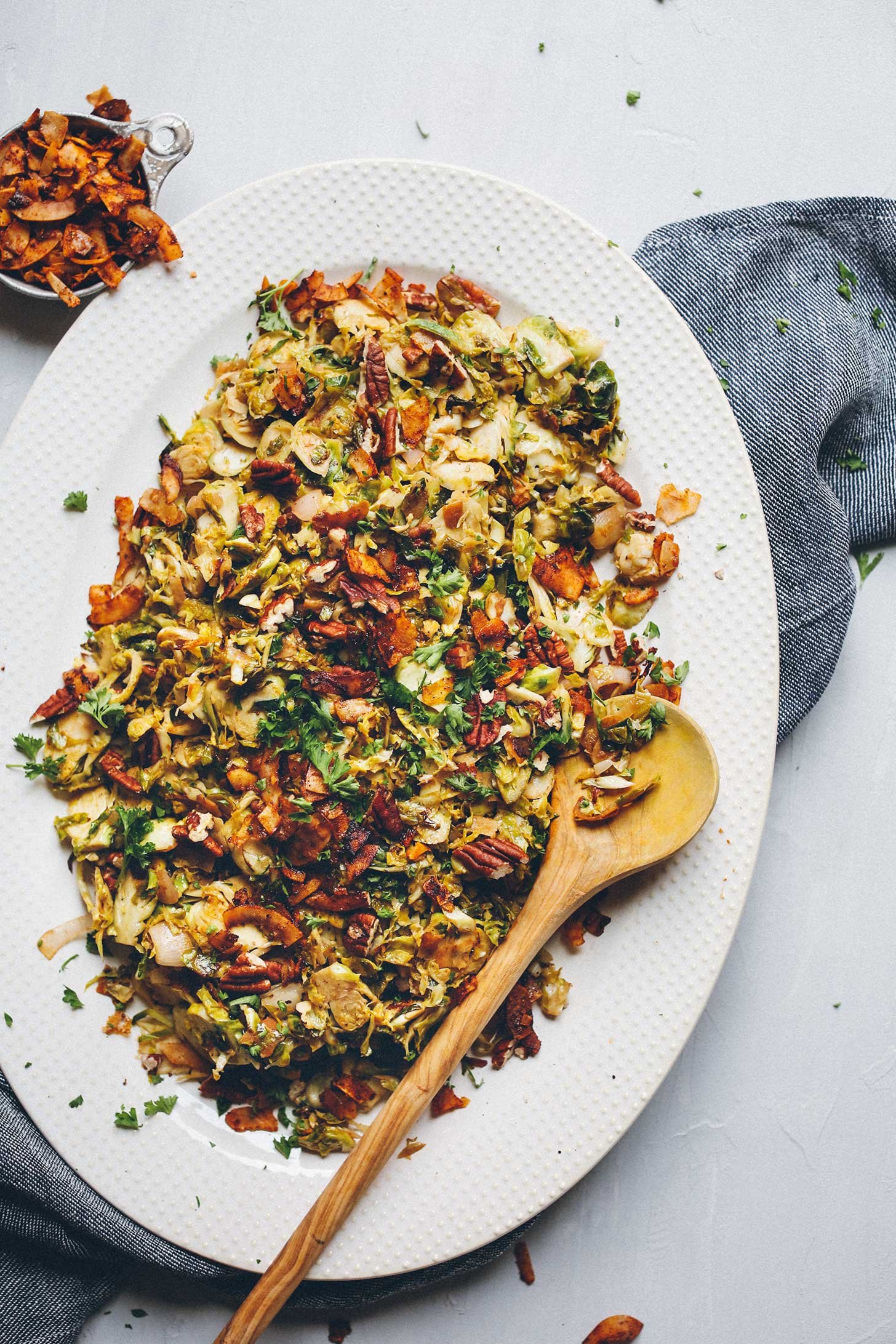 Brussels Sprout Slaw With Coconut Bacon: A lot of people swoon over the combination of Brussels sprouts and bacon, but this veganized version with crispy coconut "bacon" and mouthwatering dressing might be even better. (Minimalist Baker)
 Hearty Vegan Butternut Squash Pizza: Pizza night just hit a *whole* new level of exciting with this vegan pie slathered with creamy butternut squash and topped with savory vegan grounds, veggies, and peppery arugula. (via Emilie Eats)
 Sweet Potato Chickpea Chili: Once the cooler weather hits, chili is on the mind, and this plant-based version brimming with chickpeas and soft sweet potatoes will be your go-to. (via Two Peas and Their Pod)
More recipes This Are Some Of The Most Popular Viral Vegan Recipes For You