Easy Recipes That Will Help You Beyond Veganuary
|
Easy Recipes that keep Veganuary Beginners going
January was a new beginning for many. Anyone who has flirted with the switch to a vegan diet is just right here! We will show you how after the conversion make it as easy as possible to continue with easy vegan recipes.
The menu should be "back to nature," back to the origin and consist mainly of fruits, vegetables, cereals, legumes, nuts & seeds. Just what the staple foods provide to keep us and our body well and healthy.
Being Vegan made easy
Of course, packaged products help in entering a vegan lifestyle. But these industrially manufactured products are anything but healthy and not even good for the wallet.
Doing without these packaged products not only makes it easier for you, but it also tastes much better at the same time. Fresh ingredients are essential here, and with a little creativity. You can create delicious and attractive recipes because the eye eats as well!
There are a whole new and vast range of healthy and tasty ingredients that some have never tried before. Lentils, chickpeas and sweet potatoes are all-rounders, and with their versatile nutrients, they provide exactly what the body needs. Incidentally, these you can use in a variety of forms, whether sweet or savory. There are no limits!
Discover the World of Vegan Food and Nutrition
The possibilities here are immense, and every day you can find hundreds of delicious new recipes on the Internet, in books or magazines. Anyone who has an interest in the vegan diet will soon realize how much fun this can be.
Trying out easy recipes always makes you want something new, and you are often surprised by the simple and natural ingredients you can use to create a great vegan dish.
Maybe invite someone from the family or circle of friends and convince them with your newly acquired culinary skills and you'll soon realize that "back to nature" is a great new way of life a real blessing for the body.
See the easy recipes that will help you stay on track beyond Veganuary
Easy Recipes That Will Help You Beyond Veganuary
Vegan Breakfast Burrito Recipe
by Build Your Bite
Breakfast burritos have never tasted more delicious! Get the recipe here
Chocolate Chip Banana Waffles
by Hot For Food
For some sweet brunch fare try these crispy chocolate chip banana waffles. Get the recipe here
Vegan Breakfast Tacos
by Lazy Cat Kitchen
Simple and delicious vegan breakfast tacos with tofu scramble, black beans, avocado, cherry toms, and some rocket. All finished off with a dollop of chili sauce. Get the recipe here
Vegan Sushi Sandwiches (Onigirazu)
by Delicious Plants
30 Minute Cashew Alfredo Recipe
by Minimalist Baker
It's the perfect dairy-free alternative to classic alfredo sauce! Plus, just 7 ingredients and 30 minutes required. Let's do this! Get the recipe here
Easy Veggie Vegan Pizza
by Vegan Richa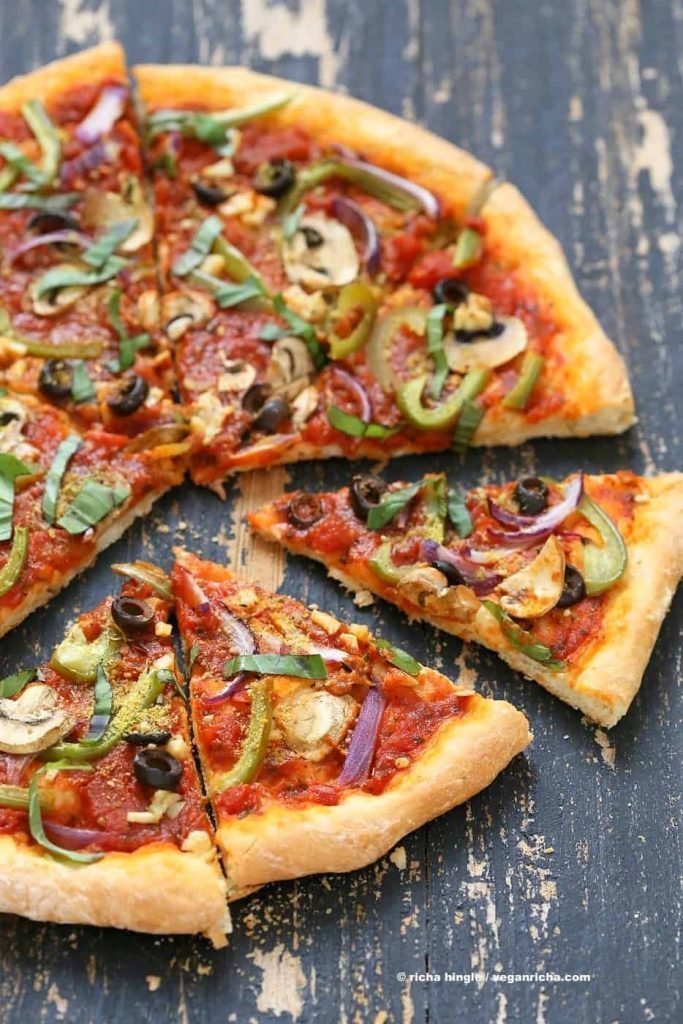 Easy Veggie Vegan Pizza with 20 minutes Almost No Knead Crust!  Get the recipe here
Lasagna
by Avant-Garde Vegan
Here's a vegan take on that classic Italian dish. Get the recipe here
Vegan Deep Dish Pizza 
by Elavegan
It's so much fun to get creative and try out new things with a simple pizza dough. The recipe is easy to make because you just need a pizza dough and your favorite veggies. Get the recipe here
Baked Vegan Mac and Cheese 
by From My Bowl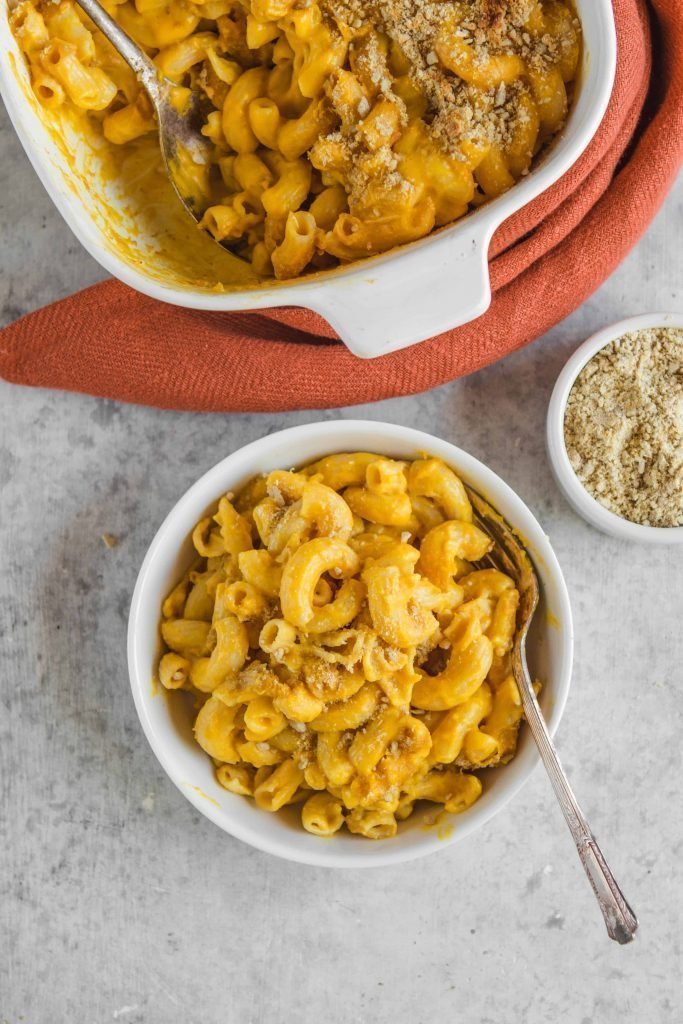 This Baked Vegan Mac and Cheese is so simple that you'll want to make it all the time and so delicious that you'll have to! Gluten-Free, Nut Free, and made with only 8 Ingredients. Get the recipe here
Vegan Jackfruit Tacos
Vegan jackfruit tacos are perfect for those days when you just want to devour something quick, easy and tasty. This recipe uses one of our favorite ingredients in the kitchen: jackfruit! Get the recipe here
 Easy Vegan Brownies with Peanut Butter Caramel 
Unlike the brownies served which was full of sugar and flour, our vegan brownies recipe for today is gluten-free, refined sugar-free and take only 15 minutes to prepare! Get the recipe here
Carrot Cake Squares with Cashew Cream Frosting
Rich and creamy while also being healthy enough to snack on pretty much guilt-free! But, to be honest, the only reason we even make these raw carrot cake bars is for that delicious cashew cream frosting. Get the recipe here
Hopefully, these easy recipes will inspire you to keep going beyond Veganuary. Find more recipes > Get them here
See also Learn to cook – yummy easy vegan recipes 
And >Delicious Vegan Chickpea recipes
MOST LIKED PLANT-BASED RECIPES 2017 THAT YOU WILL LOVE IN 2018
Joined Veganuary? To help you keep on track, we have a gift for you. Fill out the form below and download Your Free Plant-based Recipes e-Book.
Discover 15 easy, healthy, and tasty recipes, including breakfast, lunch, dinner, treat, and smoothies.