The Future Of Veganism A Guide And Rebel Recipes
|
 The future of veganism and rebel recipes
The future of veganism has a guide for us, Nikki Webster is showing us rebel recipes and ideas for the future of veganism.
She is talking about cooking meals from scratch and to use natural plant-based ingredients without artificial colors, additives, loads of sugar or salt. She wants to get away from all the diets which confuse the people and is a back to natural food and lifestyle advocate.
Asian food did inspire her with all its varieties of fruits, vegetables, and legumes. She is also an award winner. Read below and see where she wants to guide the future of veganism and also see and try her Rebel recipes.
From avocado pizza to rainbow coleslaw, vegan recipes has a new master creator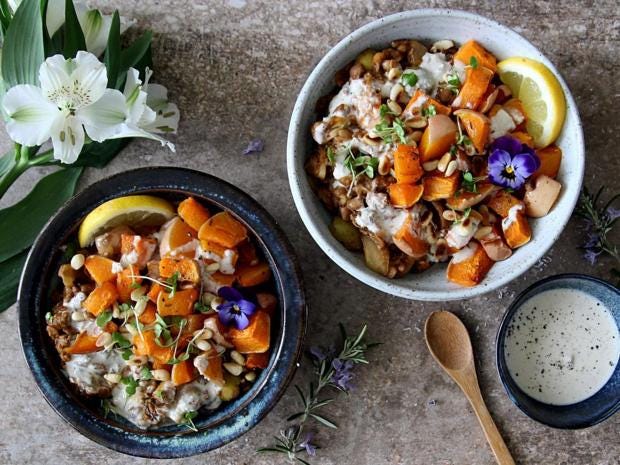 Quick Harissa Lentils with Roast Squash and Tahini Dressing (recipe below)
People want to know the origins of what they're eating – from where it was grown to who planted the seeds – and organic produce has these values at its core. Author and creator of Rebel Recipes is Niki Webster who wants to show that eating a nutricious and healthy meal is just as cheap as buying a processed ready meal.
She encourages people to make their meals from scratch, allowing you to know exactly what goes into it – leaving out additives, preservatives and refined sugar, rebelling against the confusing world of diet fads to get back to simple food.
Inspired by Asian food, including Indian Thalis, huge mezzes and Thai flavours, her vegan recipes have been perfected over the years. She is also the winner of this year's Soil Association BOOM (Best of Organic Market) Awards Food Blogger Category.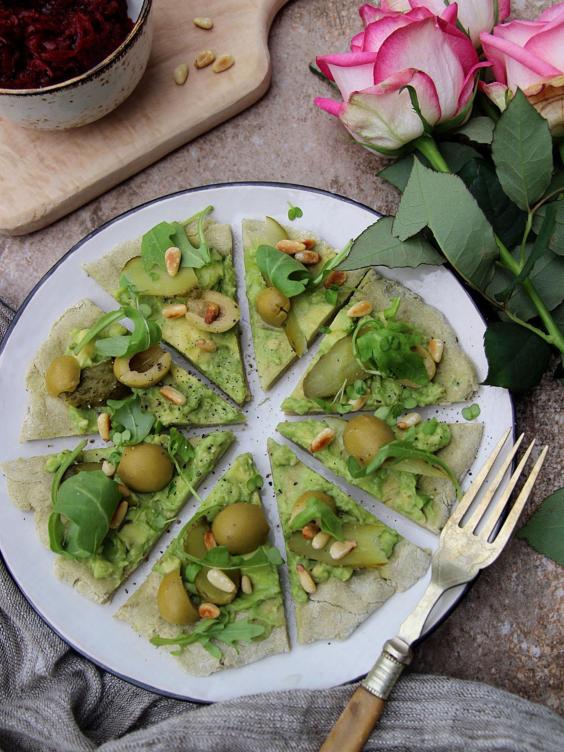 <
Super Green Avocado Pizza (Vegan & Gluten Free)
Ingredients
1 ripe avocado
Squeeze lemon juice
1/2 cup buckwheat organic buckwheat flour
1/2 tsp baking powder
Pinch sea salt
Twist black pepper
Water
Toppings
Olives
Toasted pine nuts
Rocket