Some Hot Vegan Recipe Ideas For Your Collection
|
 Vegan Recipe Ideas from a Hot Chef
 Vegan recipe Ideas from The Chef Chloe Coscarelli with restaurants in N.Y.C and L.A. The restaurants called By Chloe are sprouting fast and are a success. She is the author of three cookbooks and is a vegan for more than 10 years.
Here are some of her creations. She is dedicated to spreading vegan cuisine. No wonder vegan cuisine is getting more and more popular and more restaurants will open with delicious healthy plant-based vegan food.
Try these hot vegan recipe ideas for yourself and enjoy them with your friends and family. There is also a video for you with a Jackfruit recipe from Vegan Savage. Enjoy!
Some Hot Vegan Ideas For Your Recipe Collection
4 Recipes From The Hottest Vegan Chef In N.Y.C. And L.A.!
Her restaurant, By Chloe, dishes up hearty, seriously delicious takes on diner classics.
"My goal was always to spread vegan cuisine far and wide," says executive chef Chloe Coscarelli. With the breakout success of By Chloe, she's well on her way. In just over one year, the New York City-based restaurant has sprouted three locations
 1- Strawberry-Basil Milkshake With Coconut Whipped Cream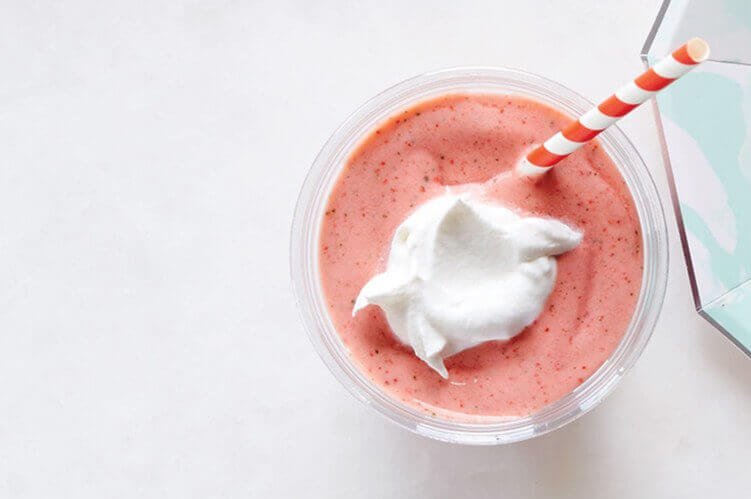 Serves 4
1 can (13.5 oz) coconut milk, refrigerated overnight, 1/4 cup powdered sugar, 1 cup unsweetened soymilk (or almond or rice milk), 1-pint dairy-free vanilla ice cream, 2 cups frozen strawberries, 2 tbsp agave, 1/2 cup fresh basil leaves (about 12 leaves)
2 – Pomegranate Brussels Sprouts
Serves 4
2 tbsp water, 1/2 cup olive oil, 1 tbsp dried thyme, 1 tsp onion powder, 1 tsp garlic powder, 3/4 tsp sea salt, divided, 1 1/2 lb brussels sprouts, sliced, 1/4 cup almonds, 1/2 tsp nutritional yeast flakes, 1/2 tsp maple syrup, Pomegranate seeds
3- Baked Cajun Yam Fries
Serves 4
2 large yams, peeled and cut into 1/4-inch-thick wedges, 3 tbsp olive or canola oil, 1 tbsp Cajun seasoning
4 – Beet Burgers
Get the Recipes here > 4 Recipes From Chloe Coscarelli
Some Hot Vegan Ideas For Your Recipe Collection
Mama's Spaghetti and Meatballs
Serves 4–6
INGREDIENTS
Meatballs: 2 tbsp. olive oil, 1 onion, finely chopped, 8 oz. cremini mushrooms, trimmed and sliced, 2 garlic cloves, minced, 1 1/2 cups cooked brown rice, cooled, 1/2 cup Italian bread crumbs, 1/4 cup all-purpose flour, 1 tsp. dried basil, 1 1/2 tsp. sea salt, 1 tsp. freshly ground black pepper, 1/4 tsp. crushed red pepper (optional), Canola oil for frying recipe source  below
Cheesy Broccoli Soup in Sourdough Bread Bowls
INGREDIENTS
2 tbsp. olive oil, plus extra for brushing, 1 onion, chopped, Sea salt, 2 cloves garlic, minced, 2 cups vegetable broth, 2 cups soy, almond, or rice milk, 1 bunch broccoli, florets cut, stems trimmed,, peeled, and chopped, 3/4 cup nutritional yeast flakes,  tsp. lemon juice, Freshly ground black pepper, Small sourdough breads
Avocado Pesto Pasta
Serves 4–6
Serves
1 pound linguine, 1 bunch fresh basil, reserve some leaves for garnish, 1/2 cup pine nuts, 2 avocados, pitted and peeled, 2 tbsp. lemon juice, 3 garlic cloves, 1/2 cup olive oil, Sea salt, Freshly ground black pepper, 1 cup halved cherry tomatoes or sliced sun-dried tomatoes, optional
DIRECTIONS  > get the recipes here >Vegan Confort Food Recipes
Find the recipe here > https://youtu.be/4fmBi7BVYsg
Here are some other recipes >The Hottest Vegan Soup Recipes For you!