Easy Breakfast Ideas That Will Make You Energetic
|
Here are some Alkaline breakfast alternatives
If you want to treat yourself with an alkaline breakfast, you will have to give up the usual grain products such as bread, rolls, and cereals.
An alkaline breakfast, considering that it comes with no acidifier on the table, can still be varied, balanced, and delicious.
Alkaline Muesli, for example. Always different and still delicious
It is filling, tastes delicious, and stimulates digestion. Instead of the sweet cereal portion, it contains Tiger nut flakes, which are metabolized alkaline and are more digestible than cereals.
Try out the many variations that the basic muesli offers. Also, raisins and small cut dried fruit such as apricots, plums, papayas, figs or dates enrich the basic muesli. It is best to always use the fruits that are currently in season. So the cereal never gets boring and can also be an integral part of your diet.
Juices for Breakfast – Start your day with freshly squeezed fruit and vegetable juice. Get your first alkaline portion in the morning. In no time, you can use a juicer to process fruits and vegetables into healthy juices. The benefit of fresh juices is that they taste delicious, refresh, and give our bodies what they need.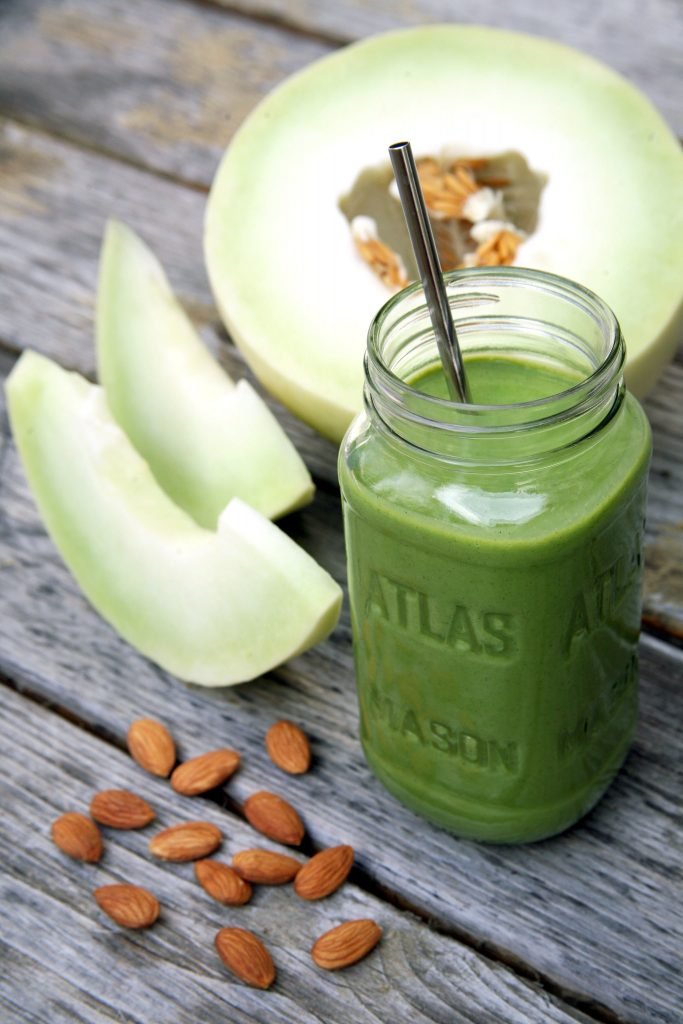 This Magical Celery Juice For Beginners by Nikki and Zuzana is perfect if you're just curious about celery juice and don't know where to start. It's also perfect for anyone who has a hard time drinking straight-up celery juice. The addition of lime makes it more palatable without adding any extra sugar. A wonderful way to kickstart a healthy day!
Smoothies and Shakes – A smoothie or shake of fresh and ripe fruits and vegetables will also provide the first base portion of the day and will make you fit. In a blender, you can puree whole fruits together with spring water, nuts or seedlings and process them into tasty, colorful vitamin bombs.
Even trendy green smoothies made from healthy leafy vegetables will make you fit. With innumerable variations that set no limits to your imagination, you can get your vitamin and freshness kick into the glass in the morning.
Breakfast Porridge – If you would like to bring some variety to your daily breakfast routine, you can prepare a basic porridge. Usually, we make porridge from oatmeal and nut milk or water, but you can use Tiger nuts or millet instead. The basic porridge is full of fiber and also provides valuable proteins and vitamins.
For seasoning and garnishing, you can use some cinnamon or coconut flakes. If you like your porridge a little sweeter, you can add basic alternatives such as agave syrup or apple sauce. Breakfast Porridge tastes particularly delicious with fresh, vitamin-rich seasonal fruit. Nuts such as almonds, walnuts or pistachios provide a crunchy topping with a bite
Chia Pudding – Chia seeds have been around for a while now as the superfood. The chia seeds are simply soaked in some liquid and then need to swell for some time.
You can prepare chia pudding the night before and let it soak in the fridge overnight so that you can enjoy it the next morning. Chia pudding tastes best if you prepare it with delicious almond milk and a fruit sauce.
You can get creative with these healthy alkaline breakfasts
Have fun!
See also > Oats: Nutrition, Benefits, Downsides, & Uses
If you need help with losing weight and keeping on track, the Bright Line Eating program is a great program to support. It is based on cutting-edge psychology and neuroscience. Susan Peirce Thompson, Ph.D. It is focused on establishing healthier eating habits and is also compatible with a vegan diet.
Join the new knock-your-socks-off membership of Bright Line Eating® Click here.