5 Must Try Delightful Exotic Vegan Recipes
|
Delightful Exotic Vegan recipes you must try
Here are 5 delightful exotic vegan recipes prepared from Indian Ladies ,lovers of  cooking vegan. One recipe is Thai Style and made with green papaya, a very nutritious fruit with a lot of enzymes.
For the sweet tooth, we have flourless cookies, which are irresistible and easy to prepare.The pumpkin in coconut sounds delicious and is and Indian recipe ,which is traditionally prepared for the new years day -Ugadi.
The peanut butter and curry leave chutney sounds and look awesome it is surely worth to try. and finally, there is a flattened rice snack ,which seems to be something kids and adults love ,with the name Aval Vilayichathu. It can be kept in the fridge for a while; this means if it lasts 🙂
Is it not beautiful to be able to get these very special and traditional recipes to try ?Get started with these delightful exotic vegan recipes and enjoy.
Delightful exotic vegan recipes #1
A couple months ago, I came across A traditional green papaya salad from Thailand. Wow, I said to myself. Green Papaya shredded into strips like noodles with green beans and with, garlic and green chillies. The most intriguing part for me was the use of a mortar and pestle to pound and crush everything together to get all the flavors out. Oh boy, I definitely needed to try this one! I had to wait a few weeks till I could get a good looking green papaya from the asian grocers.
Health benefits of Green papaya- Papaya, both ripe and green (raw) have amazing health benefits. Raw Green Papaya is a super food since it is packed with vitamins, enzymes and phytonutrients. It contains vital nutrients, including potassium, magnesium, and vitamins A, C, E and B. The benefits of green papaya are not only it's nutrient content, though, it actually improves digestion and the uptake of nutrients, raising enzyme levels and aids in strengthening the body's natural immune system1.
Method: click here
Delightful exotic vegan recipes #2
The other day I made roasted broccoli voluntarily. And enjoyed it, voluntarily. If you're following my brand new presence on Snapchat (dessertedgirl), you know adulting is going to a whole new level. Today, I realised, hey, I'll even eat almonds if you attach the word 'butter' at the end, pack the whole thing up in a cute little jar and let me make cookies with it. Cookies with oats, which I added because my heart said so. Nothing short of a miracle.
(There still is a wee bit of sugar in these cookies, I haven't reached dangerous adulting levels yet.)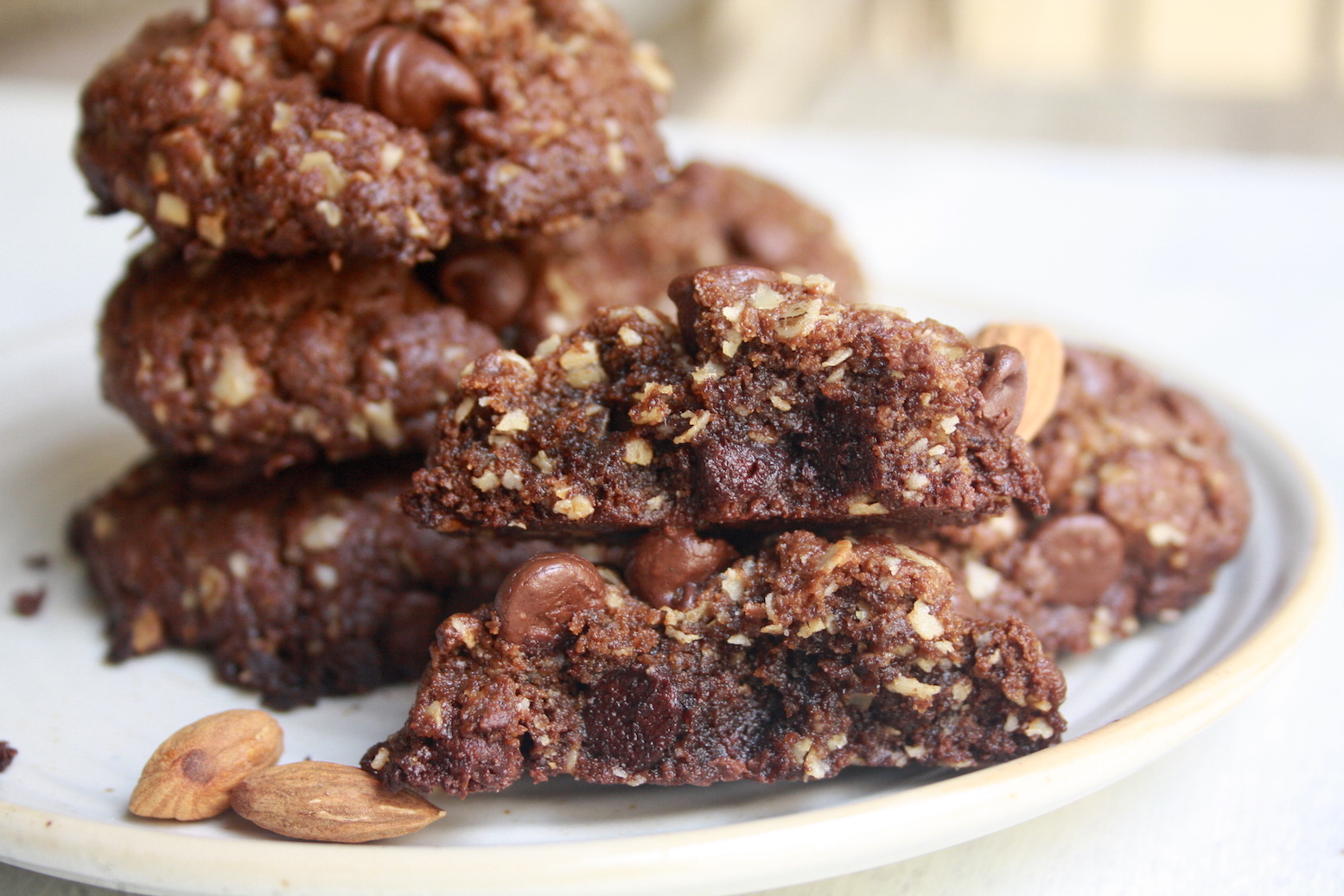 The most incredible part is not the happily added healthy ingredients but the fact that for the life of me, I couldn't tell the difference between these little guys and these buttery cranberry chocolate beauties.
Crusty on the outside, moist and chewy on the inside, nutty and chocolatey all at the same time, with oats that give the cookies texture, structure and some sort of unexplained oomph.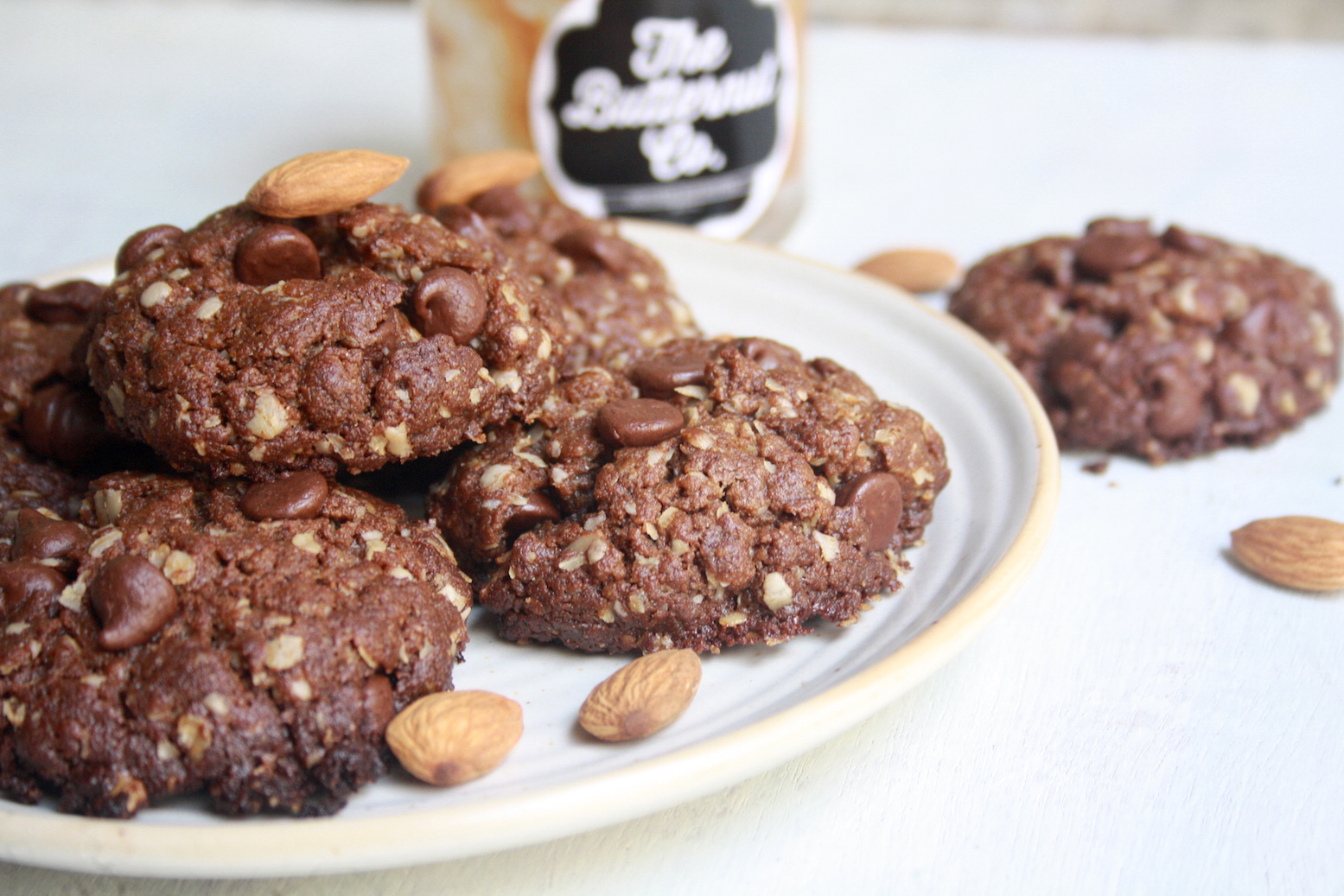 These cookies are dangerous only because you can make a meal out of them, they're that irresistible. On the flip-side, they're actually healthy enough to make a meal out of. Cookies for dinner. My lifelong goal.
Chewy, flourless almond butter cookies loaded with oats and chocolate chips. A one-bowl, 5-minute cookie dough!
INSTRUCTIONS Click here
Delightful exotic vegan recipes #3
About:
It's now time for some festival – Ugadi, a new year day for the Deccan region of India.
On this occasion tried this festival simple dish. This dessert requires fresh Squash, either butternut squash or pumpkin are ideal for this. It is simply squash and coconut, the coconut adds a richer taste and the two flavors work extremely well together.
So these are simple, delicious looking pumpkin bites in a coconut dates syrup and small amount of jaggery to make it taste authentic. The bites or squash chunks were nicely coated with coconut and I was mesmerized by their flavor.
Procedure: Click here
Delightful exotic vegan recipes #4
I had been meaning to make peanut chutney for the longest time now. A co-worker had brought this 'lip smacking' peanut chutney into work one day and ever since I had been pestering him to get the recipe from his wife.
Method: Click here 
Delightful exotic vegan recipes #5
Another quick and healthy snack from my amma's repertoire of easy snack recipes! As kids we used to always come home to find a tea time snack and different types of aval (poha) dishes used to be common.  I have posted one aval recipe before – Aval nanachathu.  Today I am posting a variation of this. This recipe of Aval Vilayichathu makes a snack that can last longer since it caramelizes the jaggery and lightly fries the poha in it. So this keeps longer.
Method: Click here
More exotic Recipes 5 Indian Style Vegan Recipes Created By Award Winning Priya Shiva
Protect  Yourself and Your Family from the most common chronic vegan deficiencies — without taking a bunch of supplements.  Click here