5 Indian Style Vegan Recipes Created By Award Winning Priya Shiva
|
Indian Style Vegan Recipes + Video by Priya Shiva
Indian Style Vegan Recipes are made with a lot of spices which makes the dishes tasty, aromatic, and delicious. Here we have the creations by Priya Shiva, she is a well know food blogger in India and had an appearance on Indian television as well. She is an enthusiastic foodie chef and it is her passion to cook and share her recipes in her blog Priya Kitchenette. Read about her awards here
Recently she started to make short videos show how to prepare these tasty recipes and how to use the aromatic spices. Below are 5 aromatic recipes, two recipes with videos. She will have more videos on her YouTube channel soon you can subscribe here to get notification of new videos immediately.
Many Indian recipes are already vegan or you can change easily for vegan. If you want to learn the use of healthy and aromatic spices have a look at Priya Shiva's recipes and learn how to use them in her videos.
Enjoy the exotic and aromatic Indian style vegan recipes!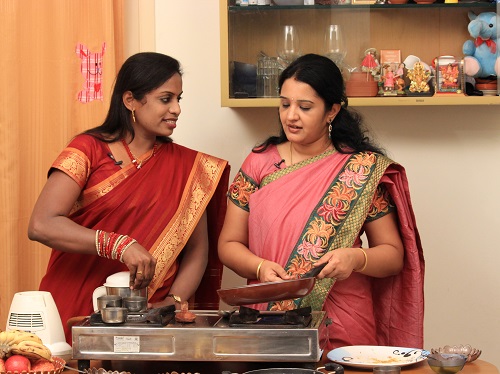 Read here > Why is Indian Food the best for vegans?
 Indian Style Vegan Recipes Created By Award Winning Priya Shiva
I made some thakkali thokku for breakfast today and it really comes handy when I'm specially not in a mood to make elaborate side dishes. We can make this in a large scale and preserve.
You can easily serve this tomato preserve with some plain parathas, uttapams, dosa, idli etc. I'm going to have a busy day, so sharing this simple recipe for thakkali thokku  and hope you all have a wonderful day! Recipe and Video here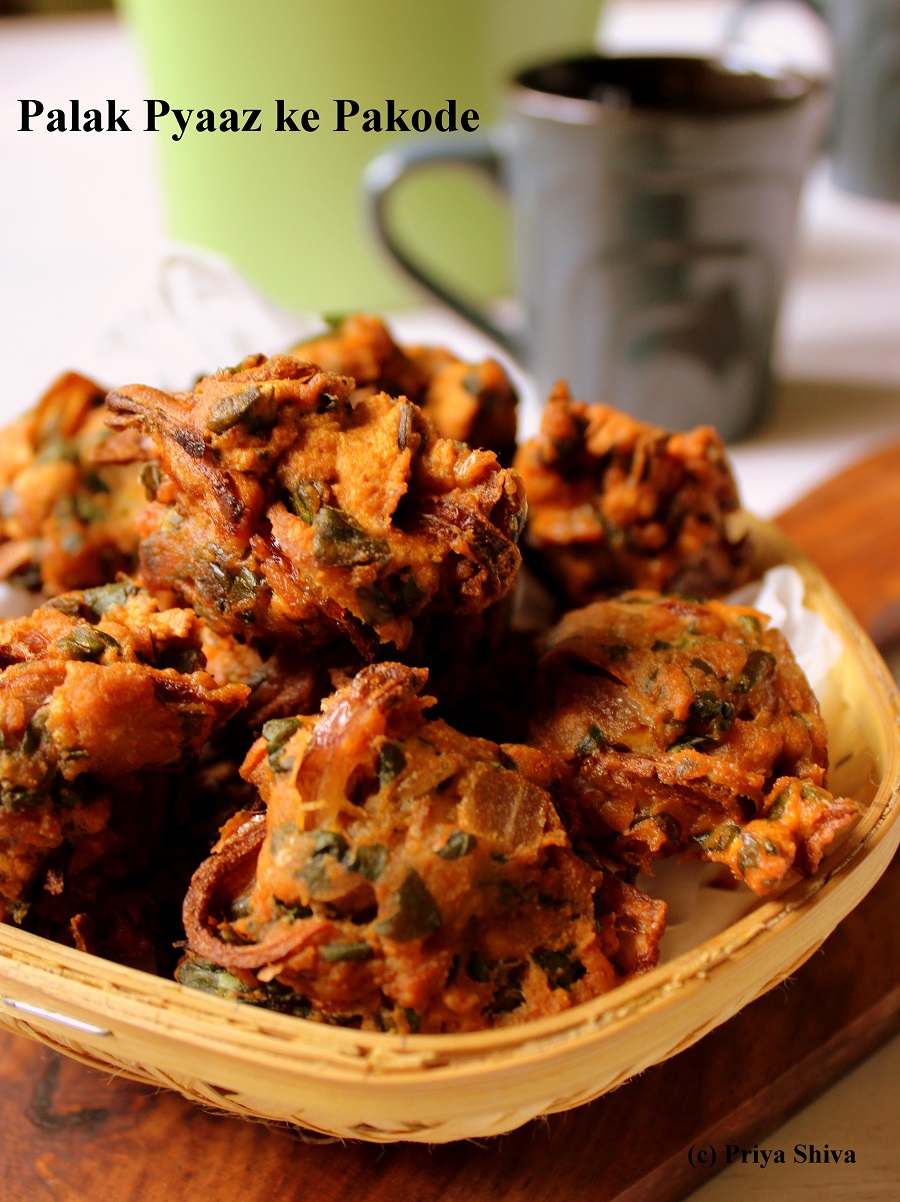 The weather is amazingly beautiful in Bangalore. It is a mix of rainy days and sunny days but the weather stays pleasant. This weather only doubles my appetite and makes me crave for tea and snacks. Pakora or better known as fritters are my all time favorite tea-time snack. I can think of enjoying some spicy Bhindi Pakora or onion fritters any day. So, I decided to make some crispy Palak Pyaaz ke Pakode today. Recipe and Video here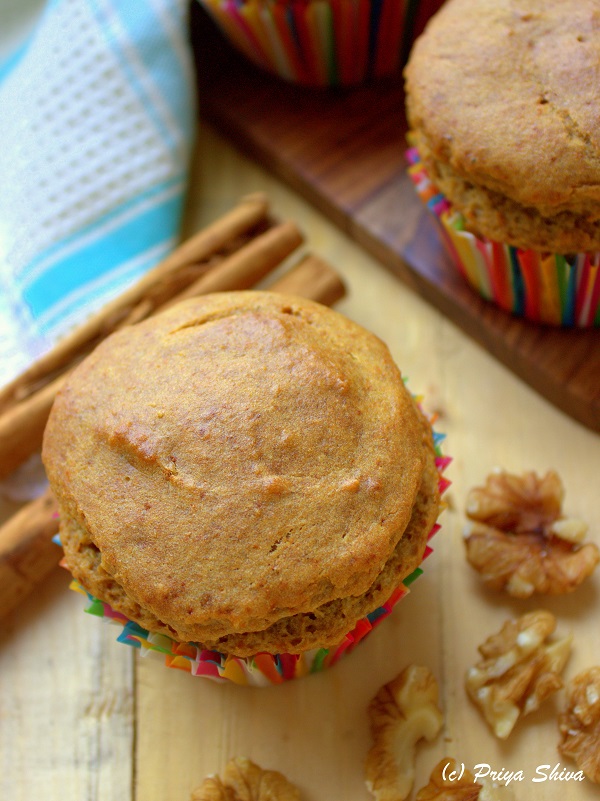 These vegan whole wheat cucumber banana muffins have to be in your breakfast menu for two simple reason. They are healthy and simply delicious! I love to explore with food and been thinking of making something different with cucumbers. I always end up thinking of cucumber in a salad or a drink. This time I  did change my whole way of thinking and did bake something with cucumbers which turned out to be so good.. Recipes Here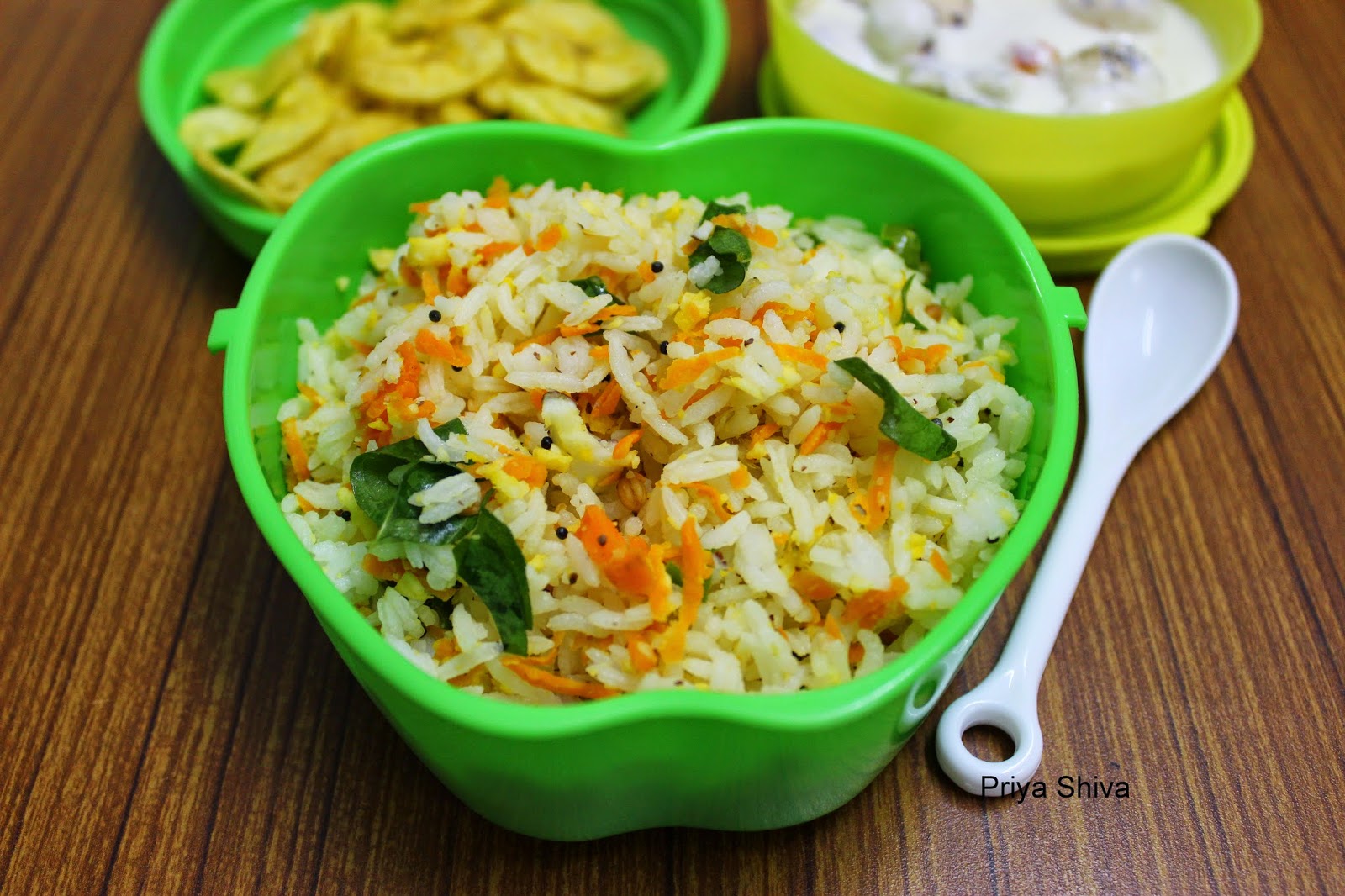 My little boy usually does not prefer to eat his veggies separately. So, I often look for options like Variety Rice or Stuffed Parathas etc. Carrot rice is a great option specially for lunch box and you can easily send it with some Raita and chips.Recipe Here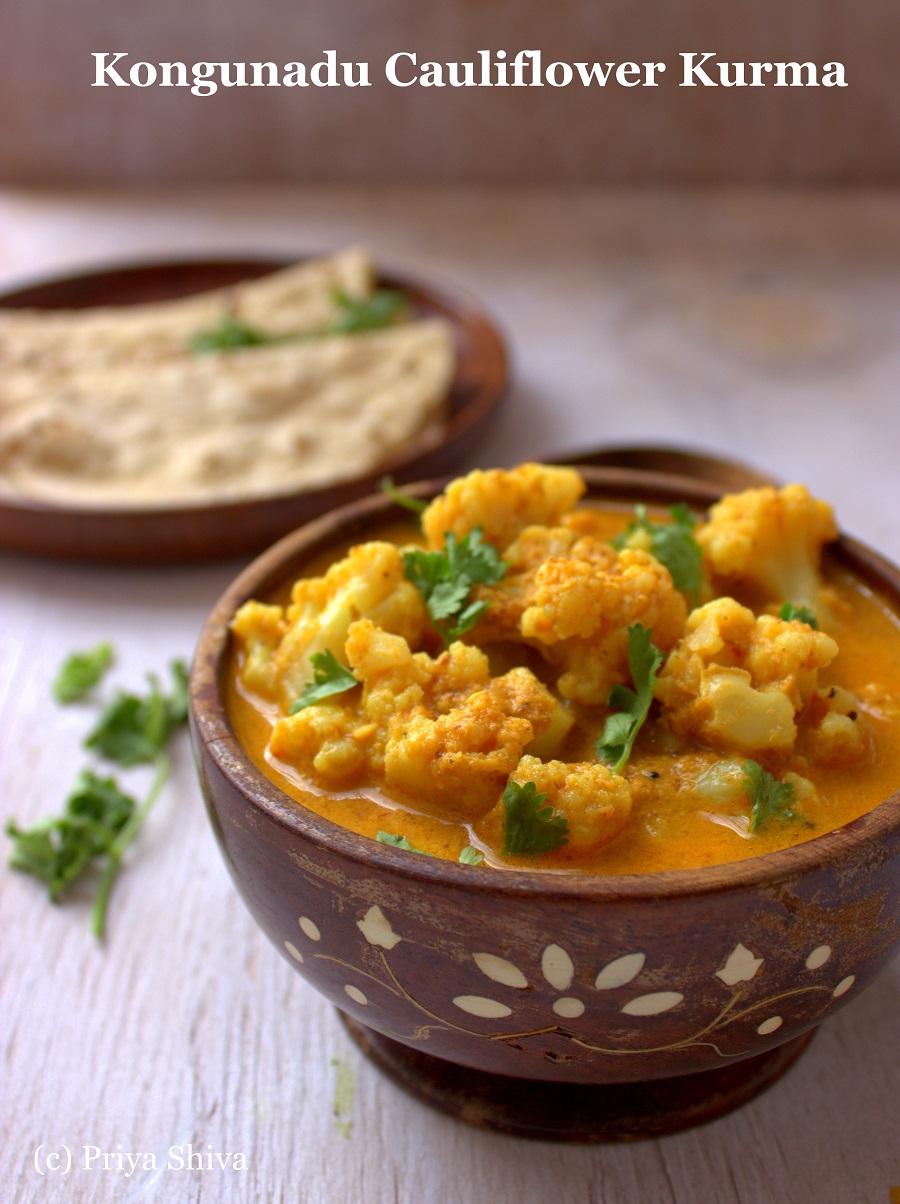 I'm sharing an exotic dish today, Kongunadu Cauliflower Kurma, which is a delicious curry made with cauliflower. The dish is spicy, aromatic and cauliflower is cooked in rich coconut gravy. It is also known as Cauliflower Korma Curry. Recipe Here
Find more recipes here >Priya Kitchenette.
Read here > Why is Indian Food the best for a vegan?