Refreshing Summer Juices And Drinks To Keep You Cool
|
Cooling Summer Juices and Drinks
Soon we need Refreshing, cooling summer juices and drinks. When the weather is warmer, we need more liquid to keep hydrated. What a delight we can have some of these cooling summer juices and drinks besides the usual water.
Here we have a beautiful list of all kinds of refreshing drinks which will keep us cool in summer. Some of them are good to prepare and drink right away and fresh, and some can be kept in the fridge for a short time if they last.
Made with fruits and spices and even vegetables like cucumber. All these are proven cooling summer juices and drinks, created and made available for us by ambitious food blogger ladies who know how to please our taste buds.
Get ready to make these refreshing, cooling summer juices and drinks to enjoy the warm time of the year.
Refreshing Cooling Summer Juices And Drinks
Sandhya's Kitchen / Via sandhyahariharan.co.uk
Refreshing lemonade made with fresh peaches..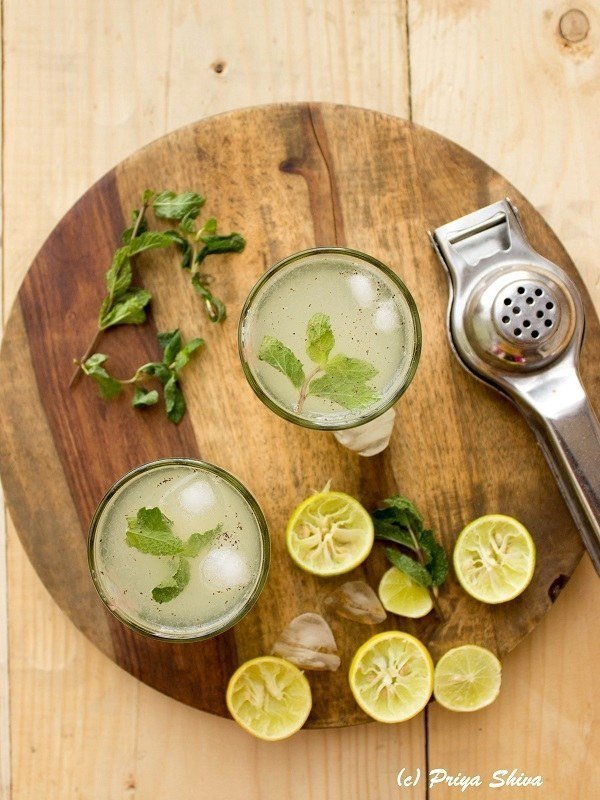 Priya Kitchenette / Via priyakitchenette.com
Nothing can be more refreshing than a minty lemonade along with some spices..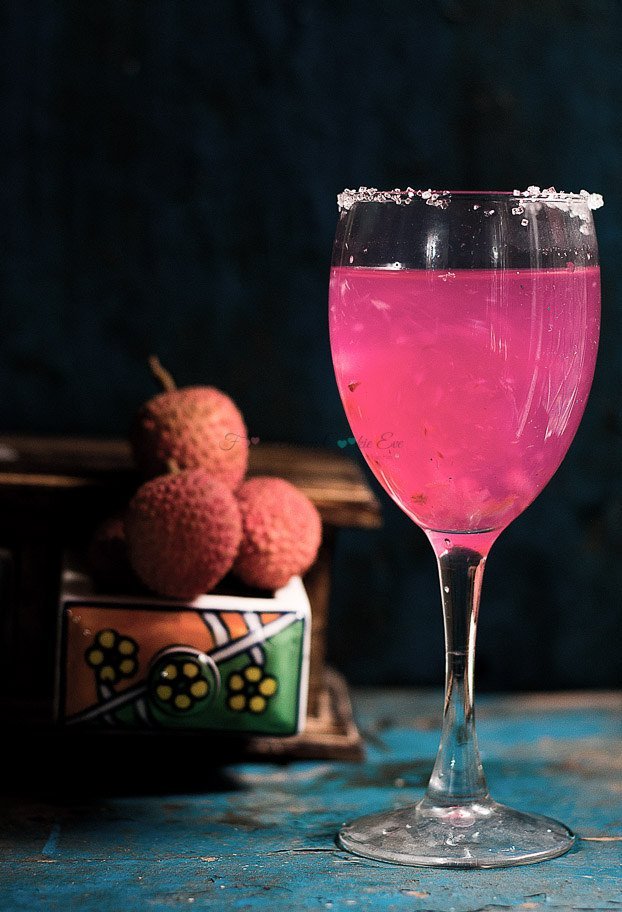 Foodie Adam Cookie Eve / Via foodieadamcookieeve.com
Love coconut? Then you got to try this drink..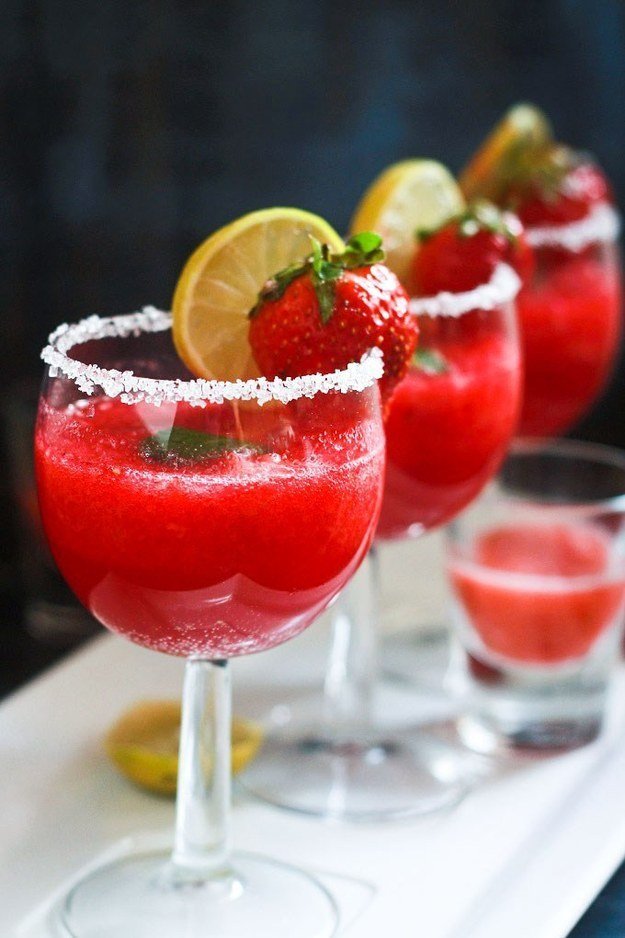 Faskitchen / Via faskitchen.com
Fruit punch which is refreshing and non-alcoholic. So, you can enjoy this with your family!
Curry Trail / Via currytrail.in
All you need is ginger, lemons, muscovado sugar and sparkling water.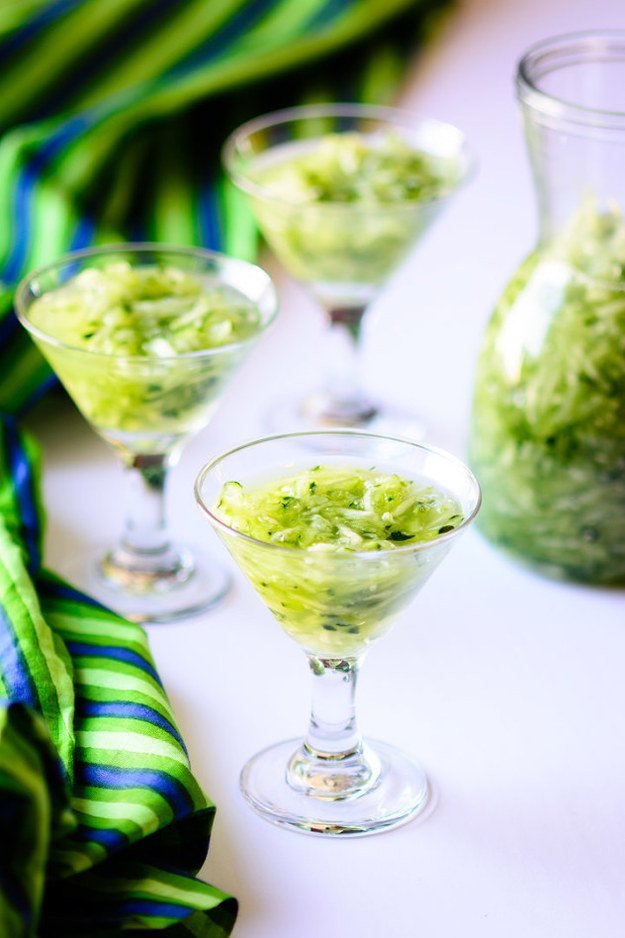 Framed Recipes / Via framedrecipes.com
Cucumber and lemons are made for summer!
At the corner of Happy & Harried / Via happyandharried.com
The color itself is so pleasing to grab your attention..
Priya's versatile Recipes / Via priyaeasyntastyrecipes.blogspot.in
A cooling drink with strawberries in it..
Rakshas Kitchen / Via rakshaskitchen.com
You got to try this to know that this will keep you cool and calm this summer.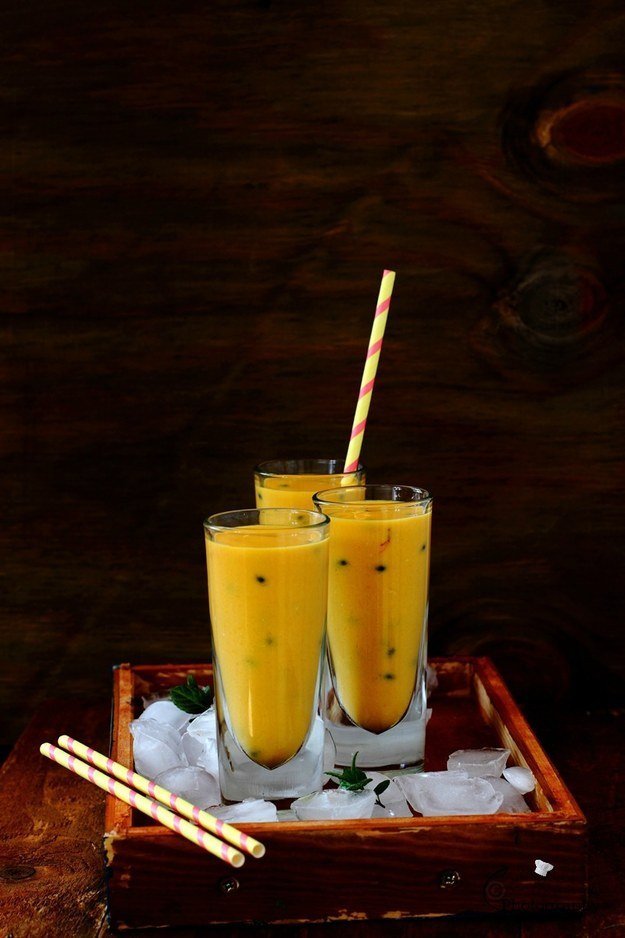 Jagruti's Cooking odyssey / Via jcookingodyssey.com
Caribbean-inspired Mango, Passion Fruit, and Coconut Lassi..
by Chitra Jagadish
In this vibrant, healthy gooseberry/amla-orange juice recipe, we jazz up plain orange juice by adding amla, to pack in immune-boosting vitamins C.
Fresh orange juice recipes are the best. There's nothing like it on the planet.  Great for breakfast or a juicy snack.
Health Benefits:
Orange juice is a good source of Vitamin C, B1, folate, potassium, zinc, and phosphorus, Aids in digestion, and Clears up some skin problems. It also helps protect you from colds, flu, bruising, heart disease, and strokes because it helps to strengthen your immune system.
Amla is the Indian gooseberry. As amla tastes sour due to the high amount of Vitamin C present in it makes it up by leaving a sweet aftertaste on your taste buds Recipe here.
Dates and nuts are great snacks. And I always have a large stock of them in my pantry. Mr loves them to the extent that he has an addiction to them! Now that I am following a clean, anti-inflammatory diet, these are the only snacks that are 'a I lowed' for me.  No artificial anything and no sugar.
There goes all the store-bought snacks out the window.! Being dairy-free and gluten-free, too, means no cookies or crackers either.!  Hence I am trying to be creative with the limited ingredients that are 'allowed' for me. Btw, my diet is very restrictive because of my RA, so please do not get the impression that all the things that I avoid are necessarily bad for you too. I am following a hypoallergenic diet to get my RA, which is an autoimmune disease, under control. Anyways,  back to…
More Recipes Watermelon Juice A Cooling Healthy Summer Drink (video)
How to Create Healthy Mocktails + 7 Nonalcoholic Drink Recipes