Thai Vegetable Rice With Tofu and Pineapple A Delicatesse
|
Thai vegetable rice- A combination of Tofu, Pineapple, and Rice
Thai vegetable rice is something delicious. Do you like sweets in your non-dessert dish? Many do not like it, but this exotic combination prepared with the right spices will change your mind. This Thai vegetable rice dish is for real gourmets.
The combination with Pineapple makes it interesting, and it tastes delicious even if it may not be usual for our western taste. Something you should try and enjoy. You will love it. You do not need to eat it with chopsticks; it will satisfy you using a fork and spun 🙂
But maybe you want to try it?
Someone pass me a pair of chopsticks. And a fork for backup.
Have fun!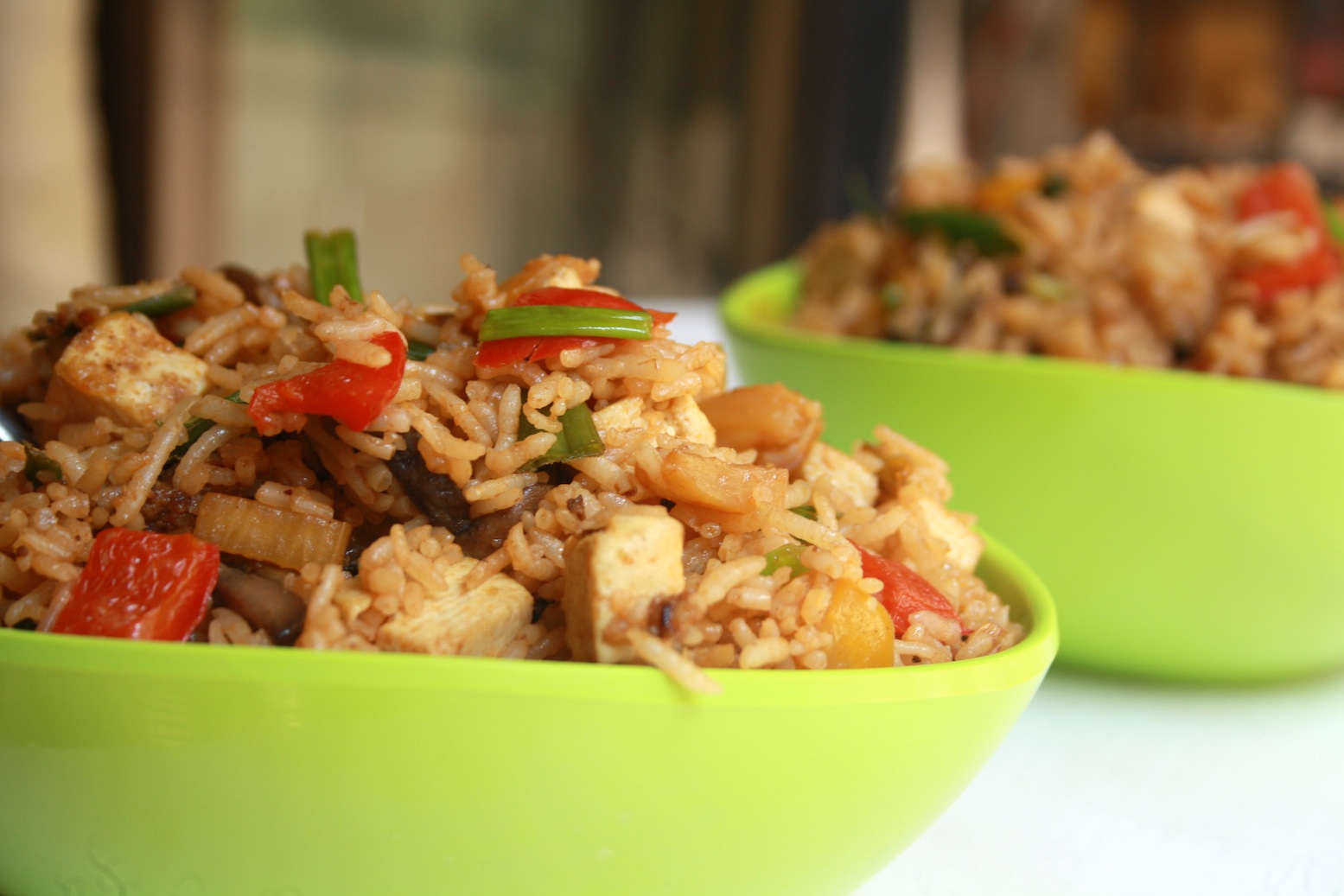 Vegetable Rice With Tofu and Pineapple A Delicatessen
I'm getting quite carried away with these non-dessert recipes.
Ordinarily, I'm not a fan of pineapple added to anything that's not cake or a muffin, but after this salsa,
I grew up. I'd bookmarked this recipe a long time ago because I hadn't seen a prettier bowl of rice in my life.
I changed around the recipe to match my taste buds and whatever I had in the kitchen,
making a special effort for the pineapple because it was just divine.
If you're evolved enough to be able to use chopsticks, please do. If you're like me, just stuff your face with socially unacceptable forkfuls of this beautiful meal. The Nam Prik Pao paste adds a wonderful, satisfying Thai cuisine flavor.
It's fresh, it's delicious, and it's easy. Leaving you with plenty of time.
What do you need? Find the recipe here >Thai Style Tofu, Pineapple, and Vegetable Fried Rice
Click here for more Tofu recipes >Delicious Tofu recipes
Also, see Thai Recipes To Enjoy And Get A Magical Vacation Feeling