The Ultimate Vegan Butter List And You Can Try Them All
|
The Ultimate Vegan Butter List for you
Here is the ultimate Vegan Butter List for you  delicious alternatives for everybody's taste something to replace butter for example in vegan baking Butter is easy to substitute with raw coconut oil.
It  is  available and can be used to substitute for butter.But we also like Butter as a spread on bread and for many other recipes not only for baking. There are a lot of really good Recipes to make delicious and tasty butter, it is unbelievable.
A variety of is we found for you to try. Make your own butter and know the ingredients. See the Ultimate Vegan Butter List below, you will find something for your taste and need for sure.
Butter for any occasion 🙂
The Ultimate Vegan Butter List You Can Try Them All
Vegan Butters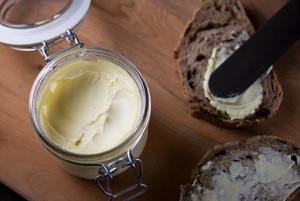 I've gotten into the habit of using various Vegan Butters in my baking projects. I like having the peace of mind in knowing I have complete control over what goes into it. These butters were designed to mimic real butter. But lately I've been noticing something. The same hard consistency that allows the butter to work well with creaming into cookie batter, cutting into pie crust dough and rolling with croissant dough can also be its downfall. Read more >Spreadable Olive Oil Vegan Butter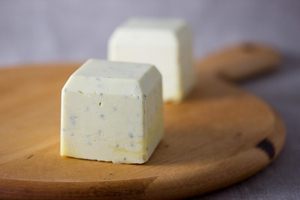 What I like best about Vegan Butter is how it can be crafted to meet your exact flavor and texture specifications. Since we're building butter from the ground up, we have the freedom to use building blocks that contribute almost any quality we desire.
Read more >White Truffle Vegan Butter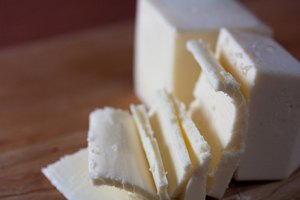 When I originally developed my first Vegan Butter recipe I had no idea it would be helpful to so many bakers. I just wanted something that was truly homemade where I had full control of the production process so I could introduce variations to tailor the vegan butter to the application I was working on. Other advantages were that it didn't need to rely on palm oil, which much of the commercial vegan butter industry utilizes, which is linked to rainforest destruction, as well as placing Sumatra orangutans in perilous danger. Read more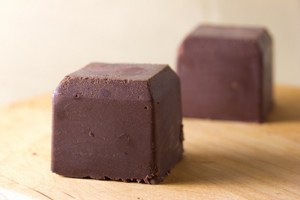 One of the benefits of Vegan Butter is that since you're building it up from scratch, you can have full control of what you want it to be. It doesn't have to go down the route of completely replicating traditional butter if you don't want it to. Why would you want to replicate the texture of butter but not necessarily the flavor?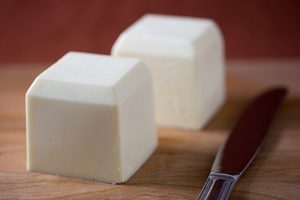 The more I learn about pastry, the more I realize that European pastry is on a completely different level compared to classic American pastry. My impression is that European pastry is all about introducing flavor depth through manipulating eggs, butter and technique
How does American style butter differ from European style butter? Let's take a look. Read more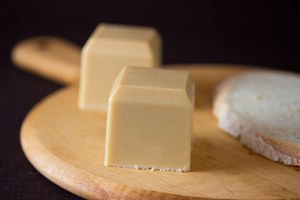 Several years ago, one of my favorite restaurants, Millennium, in San Francisco had a particular bread spread they would serve with fresh bread, just as you were seated. This particular spread wasn't buttery, but it had a particular creamy buttery oomph that actually made it taste better than butter when it was slathered on your crusty slice Read more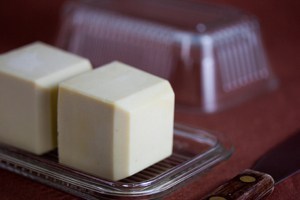 Several years ago I ate at a world famous garlic themed restaurant in San Francisco and discovered to my excitement that caramelized garlic can be delectable spread on bread the same way as butter. Read more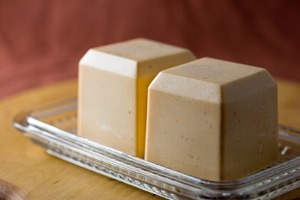 Kimchi adds a layer of spicy tang to vegan butter due to its fermented goodness. You can use mild or spicy kimchi depending on how much spice you'd like to have come through. I recommend medium to spicy kimchi for a complex Vegan Butter that's great on toast or other savory items. You could even make a mushroom Vegan Turnover using this as your butter block! Read more
This White Chocolate Vegan Butter is enhanced with sweet, white chocolate undertones. Spread this Vegan Butter on chocolate muffins, crusty toast or feature it in a white chocolate tart crust. A white chocolate danish dough with dark chocolate in the center could be particularly interesting. Read more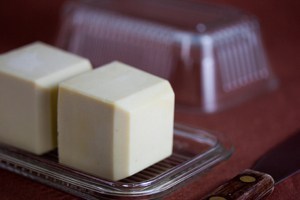 Banana Vegan Butter doesn't utilize curdling so it's great for people looking to avoid soy. It can also be made raw. It has a smooth, subtle buttery banana flavor that's great for using as a butter substitute or for amping up desserts that already showcase banana. Try Banana Vegan Butter on pancakes or make banana croissants. Read more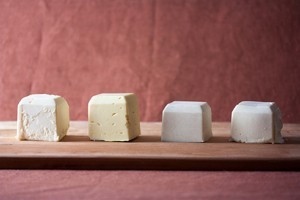 Three Herbed Vegan Butter is the ultimate Vegan Butter because three fresh herbs are infused into it, resulting in multiple layers of buttery goodness. Feel free to mix up the herbs to add your own special flavor profile. Read more
href="http://www.veganbaking.net/recipes/fats/vegan-butters/coconut-vegan-butter">Coconut Vegan Butter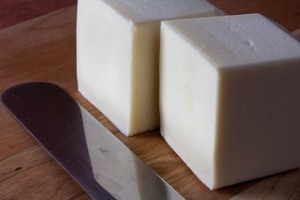 Coconut Vegan Butter is similar to Vegan Butter but involves unrefined coconut oil and agave syrup to accentuate the coconut flavors. The result is a spread that celebrates the richness and smoothness that only coconut can offer. Read more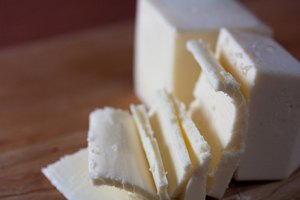 Butter is one of those ingredients that can be so central to baking that as soon as some people hear the term vegan baking they wonder aloud almost in a panic, "what about the butter?!"  Read more
Source> Vegan Baking
Mashed Avocado
Mashed avocado is a great spread for bread. Although its flavor is different, its texture is rich and creamy. It is sometimes used in baking as well.