You Will Love These Vegan Easter-themed Cakes & Desserts
|
Recipes of Vegan Easter-themed Cakes & Desserts
Look at these Recipes of Vegan Easter-themed Cakes & Desserts. Easter is around the corner; time to prepare for the family gathering. We've got the Easter recipes to satisfy anyone, vegan or not. These recipes will be enjoyable for everybody, all the Kids, and also they'll suit people with allergies and other health issues. Try some of these vegan Cake & Dessert Recipes or all of them. Even non-vegans will love to enjoy these Easter-themed cakes & desserts. They will be welcome as a gift as well. If you have your family and friends for an easter party, these recipes will be loved.
Get ready and prepare, and also look for the beautiful amazing & decorative Vegan Recipes for Easter here to get Ideas.
You Will Love These Vegan Easter-themed Cakes & Desserts
It's not only vegans who'll enjoy these Easter recipes – they'll suit many nieces and nephews with allergies and fussy friends. If you're hosting and hoping to cook or bake for loved ones, try one or more of the vegan recipes below. 
Chocolate-Covered Stuffed Dates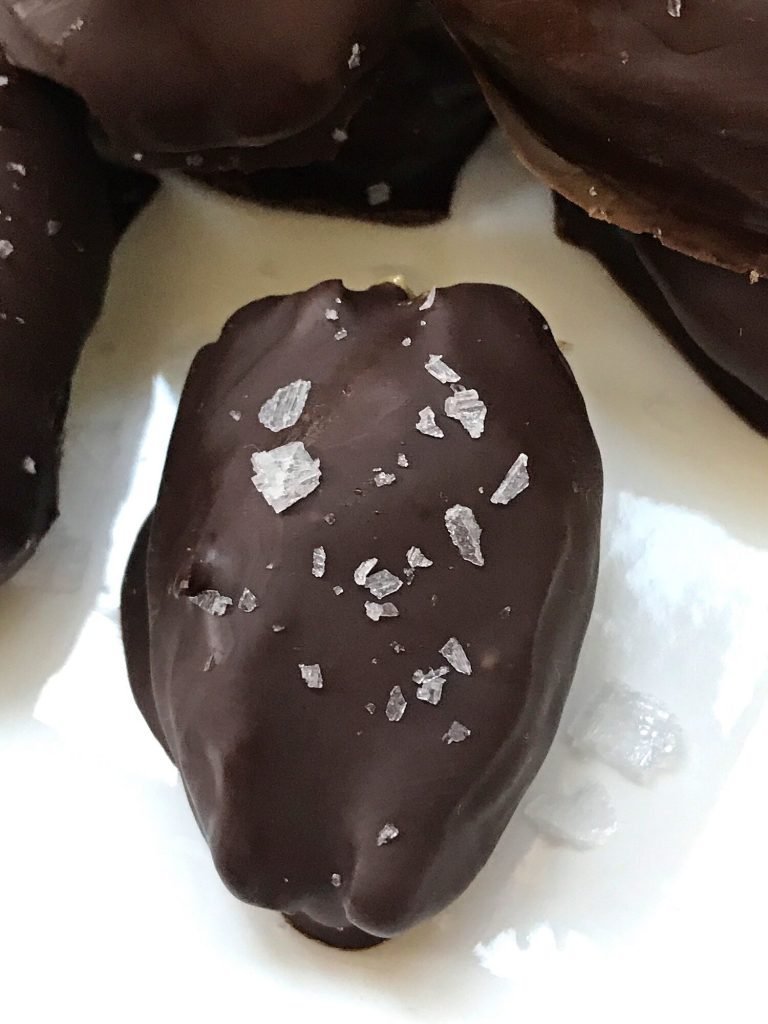 Source: Chocolate-Covered Stuffed Dates
Chewy dates, stuffed with creamy nut butter, coated in chocolate, and sprinkled with sea salt. Are you drooling yet? These Chocolate-Covered Stuffed Dates by Tara Sunshine are so freakin yummy. Bonus is, they are super easy to make, free of refined sugar, and suitable for vegan, gluten-free, and paleo diets. Doesn't get much better than that.
 Cherry & almond brownies
From The Alternative Healthy Easter Treats Cookbook by Discount Supplements.
See the link to these easter recipes and more below.
MORE: Vegan recipe: raw date, cherry and almond chocolate truffles
Naked chocolate mousse pots
Velvety-smooth chocolate mousse with toffee sauce, topped with crumbled Nākd Cocoa Delight bars and edible flowers for a springtime Easter dessert. Serves 4.
Recipes see below
Raw, unbaked hot cross buns

By Mr. Pempy's and The Groovy Food Company. Makes 15 small buns.

Also, see > amazing vegan recipes for Easter.
Free ebook >  5 Habits of mindful eating, An effective method of improving
our relationship with food, and download for free.