Tasty Vegan Desserts You Will Love And Can Enjoy Guilt – Free
Enjoy these Tasty Vegan Desserts guilt-free
Tasty Vegan Desserts will satisfy your sweet tooth without making you feel guilty. All the desserts are healthy and made with natural ingredients. If you want to keep in shape, you should eat as little sweets as possible. For some, it is effortless – others sometimes have the desire to fight Chocolate & Co. If you belong to the second group, you should be happy now. Because here are sweet tasty vegan desserts one can enjoy from time to time. And without bad conscience!
Also, a good meal we like if it is followed by a delicious dessert. But is a guilt-free dessert possible? Our recipes for tasty vegan desserts prove that you can continue to enjoy cakes, mousse, chocolate, ice cream, fudge, and co. Discover the selection of vegan desserts and learn how easy it is to make such a palate with healthy plant-based ingredients. You will love the vegan desserts. Enjoy!
Tasty Vegan Desserts You Will Love – Enjoy Guilt-Free
I was so happy about how great these blueberry tartlets came out! Not only did they look so pretty – My guest was totally blown away by how cute they looked…but they also tasted awesome! The blueberry coconut milk pudding was so so delicious!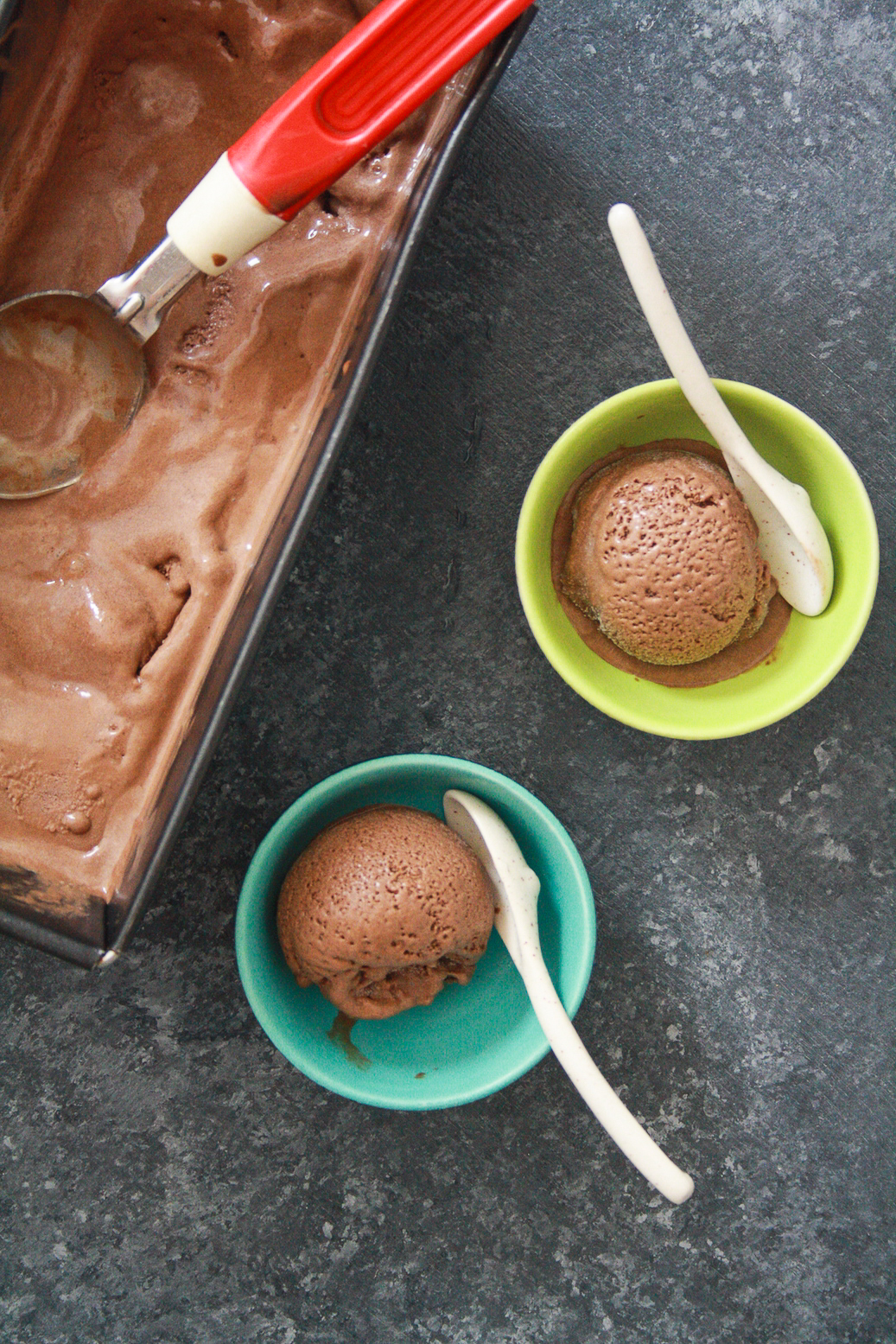 Permanent brain freeze season is here. So while you're losing all of the electrolytes in your body in this terribly gross weather, the only way to combat it, is it to devour bowlfuls of cold, creamy, lightened-up, vegan chocolate ice cream. It's rich, without actually being rich, super chocolatey, sort of coconut-y and completely amazing. Recipe
See also >DELICIOUS DAIRY-FREE ICE CREAM RECIPES FOR VEGAN
These days along with smoothies, a new healthy deliciousness has been trending – 'nice creams'!  He He, 'nice cream' sounds a bit shady but it  is nothing but a healthy version of 'ice-cream' which uses only fruits and other vegan ingredients.  Most recipes use frozen bananas to get the 'nice cream' texture. And then with that as the base, you can add different fruits – frozen or otherwise of your choice and blend everything to a creamy, smooth 'nice cream' texture ? Oh so yum! Recipe
I am one not to be easily discouraged – I decided to make this Papaya halwa.  Traditionally this halwa is made using milk and rice flour along with ripened papaya. But since I am on a paleo diet, I came up with some alternative ingredients – coconut milk instead of regular milk and coconut flour instead of rice flour. The coconut flour gave it a wonderful texture. I also skipped the sugar and used maple syrup instead. The halwa came out delicious! Recipe
You may also like to see the  recipes below
TOP RAW VEGAN DESSERT WILL CHANGE YOUR LIFE
WHY SPIRITED FIG BALLS ARE SEXY
Tasty Vegan Desserts – Enjoy Guilt-Free
It has been blueberry season these past few weeks, and we have been enjoying it to the fullest! With two farms within a couple of miles from our home, we are so fortunate to get the freshest of the freshest every season! This year I made two trips to each of the farms.
The pies turned out perfect. The crust recipe is a slightly modified version of the crust from the Blackberry pie recipe. I think next time; I might make a large batch for the whole family! Healthy and delicious, you can't beat that, right?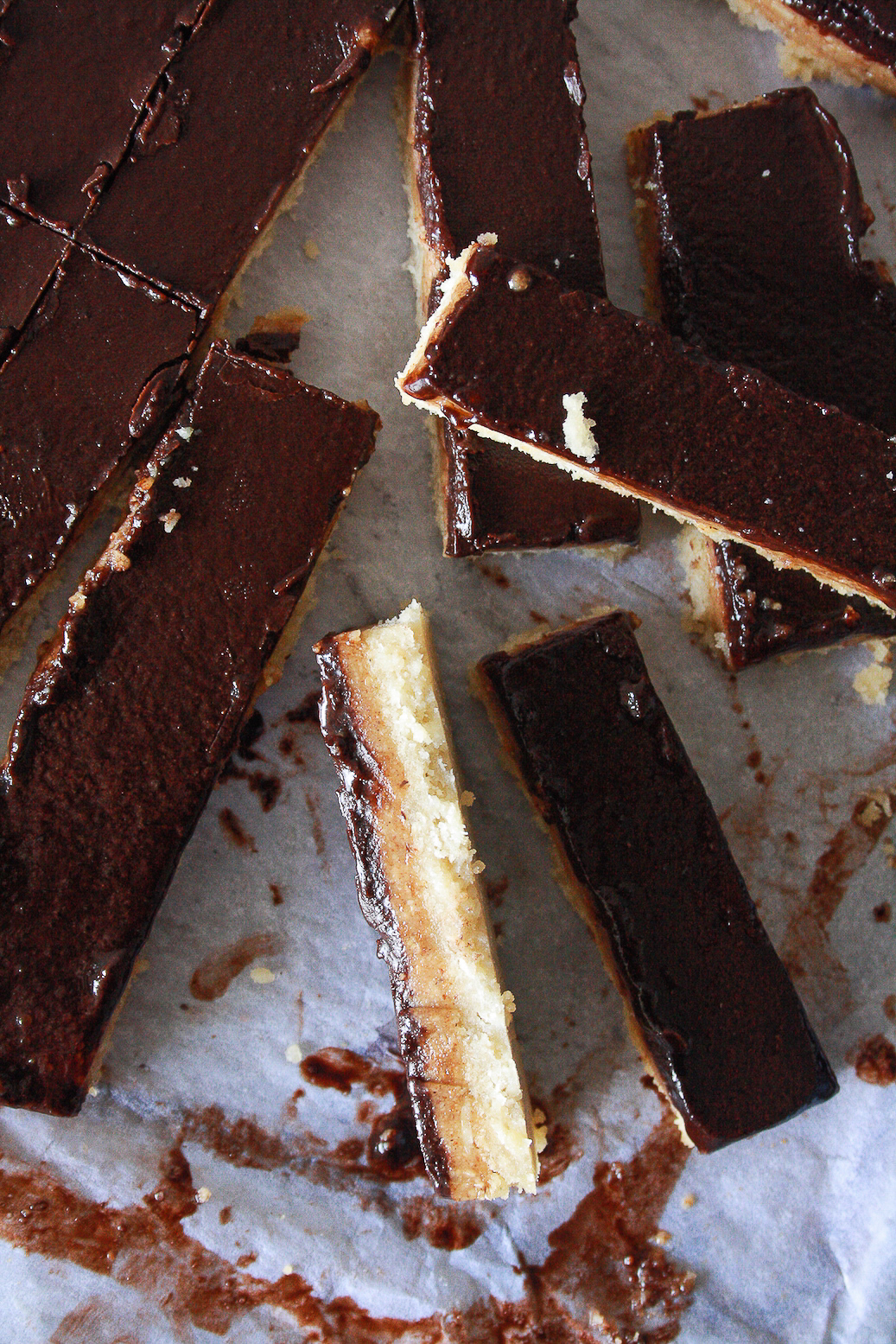 You guys, you guys. We have healthy candy. Made with clean ingredients and all of that. Don't eat the whole batch of course, but you can eat many many more pieces of this without feeling guilty, than compared to, oh I don't know, an entire bag of mini Snickers (no will power around those).
If you love pistachios and cherries and innovative recipes that will wow everyone, you have to make these Pistachio Pancakes With Cherry Syrup. These nutty, fluffy pistachio pancakes are made green through spinach, but the taste is undetectable, and they're sweetened naturally with bananas. They're topped with a drizzle of cherry syrup and crushed pistachios, but they would also be great served with plenty of whipped coconut cream.
Everyone deserves an awesome chocolate explosion every once in a while — especially mom, on Mother's Day. This ostentatious Chocolate Lovers Cake With Banana Ice Cream looks not only decadent, it's heaven – actually chocolate heaven. The chocolate cake is fluffy and soft like it should be. The banana ice cream is the perfect addition to the cake and chocolate hard shell – well it's really hard to describe how heavenly this cake is! You have to try it yourself.
See also > DELICIOUS & QUICK VEGAN DESSERT ONLY THREE INGREDIENTS NEEDED (VIDEO)
Tasty Vegan Desserts You Will Love – Enjoy Guilt-Free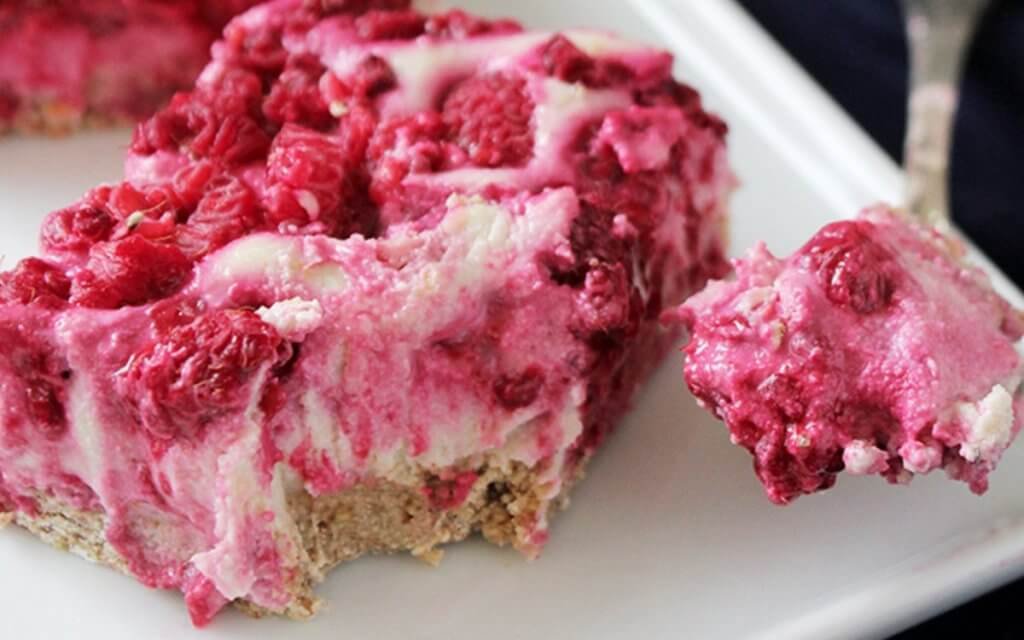 A light, citrusy, sweet, yet tart, creamy filling on top of a baked crispy base. These Lemon and Raspberry Slices consist of a creamy cashew and coconut cream filling swirled with raspberries and brightened with lemon juice and zest on a simple crust. Perfect to share among friends or keep in the fridge to have for dessert throughout the week!
This Blueberry Lime Cheesecake might be the best cheesecake you'll ever make. It's extremely creamy, not overwhelmingly sweet or tangy, and it has a stay-in-place crust that will let you cut beautiful, picture-esque slices. The batter for the filling tastes like a vanilla milkshake, so be sure to taste-test before you pop it in the refrigerator.
You can never go wrong with the classics, like this yummy Pecan Carrot Cake! This decadent cake packs carrots, raisins, pecans, and that classic cinnamon flavor with rich cream cheese frosting. Perfect for any occasion.
Rainbow Gelato Cakes 
These Rainbow Gelato Cakes are the perfect treat for mom. This healthy, gluten-free dessert will brighten up your day with its amazing colors and its wonderful spectrum of flavors! These cute mini cakes are a great dairy-free ice cream alternative, and the nutty consistency makes this cream rich and buttery, just like traditional gelato!
See also >4 OF THE SWEETEST HEALTHY VEGAN RECIPES.