Get Ready To Have Fun With Vegan Grill Party Ideas
|
Vegan Grill Pary Ideas for your Backyard BBQ
Vegan Grill Party Ideas to make your garden party fun. Vegans can have a BBQ with a lot of delicious recipes. It is unbelievable how many great recipes we can choose from. Vegans are creative and have ideas for beautiful recipes.
See below what a diversity of tasty Vegan Grill Party Ideas can be used to make any BBQ a feast. Even non-vegan will like it. Veggies Tofu and Fruits all can be used.
Get the ideas SMOKY BARBECUE CARROT DOGS WITH CREAMY CHICKPEA SALAD,
DIN TAI FUNG TOFU, MEDITERRANEAN GRILLED AVOCADO STUFF WITH CHICKPEAS AND TAHINI,
GRILLED NECTARINE AND ZUCCHINI SALAD WITH MINT DRESSING or GRILLED CAULIFLOWER TACOS WITH MANGO SLAW & AVOCADO CREMA.
Are these vegan grill party ideas not astounding? Get ready to have fun with the variety of these vegan grill party ideas. Invite your friends and family and have a beautiful time together.
Get Ready To Have Fun With Vegan Grill Party Ideas
VEGAN RECIPES FOR THE GRILL
There's always the store-bought veggie burgers, veggie dogs, veggie sausages, and all things deliciously mock-meat, making BBQ season super easy. I always think it's more fun (and probably a little healthier) to make your own recipes that can be grilled up to BBQ perfection.
the best vegan recipes for the grill. They are creative, colorful, drool-worthy, and totally scrumptious. From breakfast to dessert and everything in between. You might want to bookmark this one, or forward it to whoever is the BBQ pro in your family,
GREEN EVI: GRILLED SUMMER VEGETABLES WITH APPLE MUSTARD SAUCE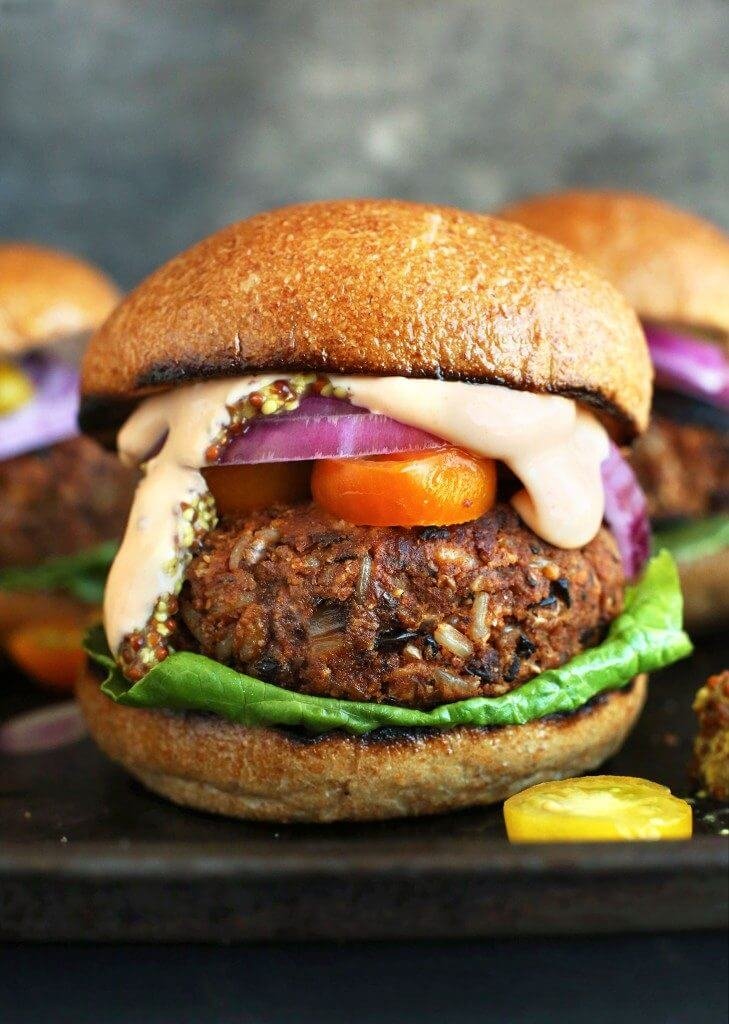 Get more Recipes here>25 VEGAN RECIPES FOR THE GRILL
Read also > How to Have a Happy (and Healthy and Sustainable) 4th of July (or Any Summer Celebration!)