Are you curious what the most popular viral recipes are ?
|
Here are the most popular viral vegan recipes for you
Popular viral vegan recipes of this year. Vegan is now not only hip and trendy, but is becoming  as a healthy, sustainable alternative to the traditional mixed cuisine, more and more public awareness. More and more people are curious to try vegan recipes.
Plant-based recipes do not only taste vegans, but also those who often do without animal products for the environment and animal welfare. Vegan diet does not have to be a synonym for abstinence: even without  animal products like meat, milk or eggs, you can create balanced and tasty dishes.
Vegan food nourishes the body comprehensively, strengthens the immune system and regulates digestion. This means that these vegan recipes are suitable and healthy for all circumstances and all people – choose vegan.
Here are some popular viral recipes which are loved not only by vegans. The creative plant-based kitchen is more and more understood as the healthy, delicious and versatile nutritional form that it is. The vegan movement brings many back to the kitchen. Instead fast food now cooking at home will get in trend.
Vegan is much more than just salad and grains. Whether breakfast, snack, a quick lunch in the office or a festive dinner – vegan dishes make even the most demanding palate happy. It's all just a matter of the right recipe.
Here you will find the most popular viral vegan recipes that inspire and make you want to try it out. Vegan diet keeps you fit, protects our natural resources and makes an important contribution to global social justice. Many want to  be part of this important social movement!
No wonder, many of the vegan dishes are so tasty and colorful, that even meat-eaters can not resist them. See below what these most popular viral recipes are .
Are you curious what the most popular viral recipes are ?
Tofu Benedict With Hollandaise
Give tofu a real chance if you haven't yet with this Tofu Benedict! It comes in many textures, and all it requires is proper seasoning and cooking technique! If you thought your vegan life would never let you dive deep into a plate full of bennies again, think again.
Garbanzo Bean Flour Omelets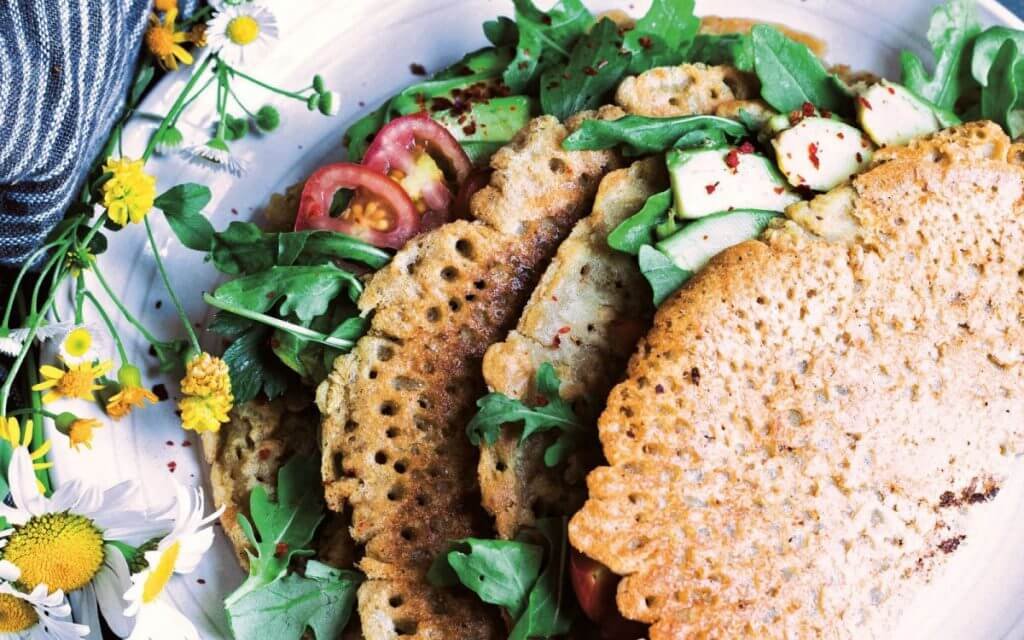 This is one of the best vegan replacements for egg omelets ever; Garbanzo Bean Flour Omelet! Similar in texture, taste and feel but much richer and cleaner, it makes for a delicious and nutritious breakfast with all of the protein and none of the cholesterol.
Broccoli Spinach Soup With Toasted Chickpeas
Here is a quick and easy Broccoli Spinach Soup recipe which has some extra toasted chickpeas. These chickpeas make the soup extra nice and the green soup looks even better.
Lentil Dumplings: Savory Indian Donuts
These Lentil Dumplings are a delicious and satisfying Indian dish, infused with aromatic spices and tons of flavor. Adding the rice flour to the mixture helps to make them crispy.
Easy Adobo Sauce
Adobo Sauce has been around the block. It's become an all-purpose term for seasoning or spice, but to find an authentic version your best bet is to head back in time a few hundred years. Grinding your own chili peppers will help complete that journey, and in doing so you might just find a flavor combo that will make you question the endless aisles of bottled sauces that we rely on these days.
Artichoke and Olive Spaghetti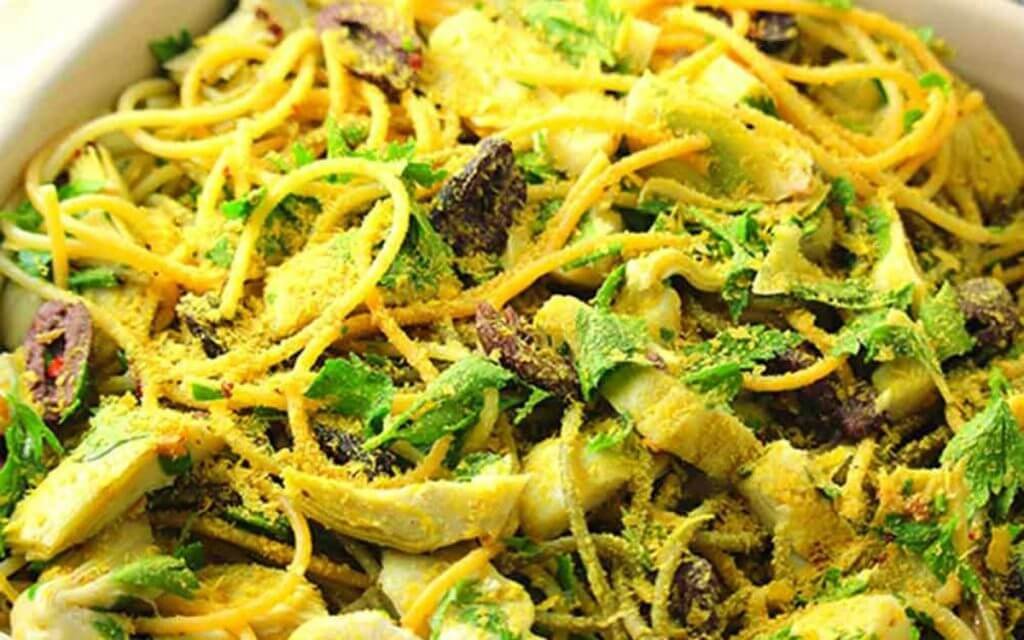 This Artichoke Olive Oil Spaghetti was inspired by Mediterranean flavors: meaty, yet refreshing tasting artichokes, sour lemon juice and zest, fresh parsley, and olives. The stove is used for just long enough to cook some pasta and sauté the garlic – 8 to 10 minutes tops!
Semolina Coconut Cake
Drenched in sweet syrup, this Semolina Coconut Cake is very easy to make.It has a soft crumb and the semolina gives a lovely unique texture!
Classic Red Velvet Cake
This light and fluffy gluten-free Red Velvet Cake is smothered in a delicious dairy-free cream cheese frosting! This gluten-free cake is moist, delicious, and anything but ordinary!
Get even more recipes click here 
You may also like > 7 EXCEPTIONAL VEGAN AVOCADO RECIPES YOU WILL LOVE TO EAT