No Fast Food Just An Healthy Vegan Lunch Every Day
|
Awesome, these Healthy Vegan Lunch Ideas
Healthy vegan lunch recipes for you no need to suffer by eating fast food and have regrets afterward. Who had not days looking for a healthy vegan lunch and did only find fast food?
Here are some awesome and healthy vegan lunch recipes you can prepare and take with you to work. Even your non-vegan colleagues will be astounded by this healthy awesome, tasting, and plant-based vegan lunch.
The ingredients are not only natural and nutritious, they are also inexpensive, and vegan lunch recipes are easy to prepare. Made of tofu, legumes, vegetables, sprouts, and herbs, your colorful vegan lunch may make your colleagues join the vegan lifestyle.
Get ready for surprises!
Want an easy way to make your diet healthier? Commit to going vegan during lunch.
This simple change instantly means you avoid some of the worst options for lunches, especially for fast food like burgers, pizza, and meals covered in cheese. It also makes it a lot more likely you'll get more fiber in your diet since fiber is found in many vegan staples like vegetables, fruit, whole grains, beans, and lentils.
With all that in mind, here are easy and healthy vegan lunches. Add a few of these to your work-week rotation, and your body will thank you for it.
Vegan Tuna Salad
Get the recipe from Full Of Beans here.

Roasted Chickpea Gyros
Get the recipe from Live Eat Learn here.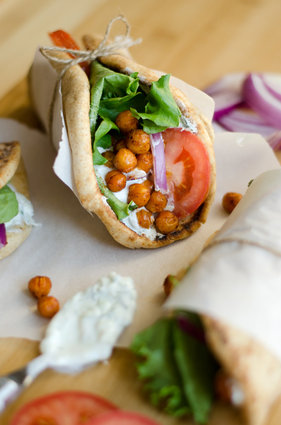 Chopped Kale Power Salad
Get the recipe from She Likes Food here.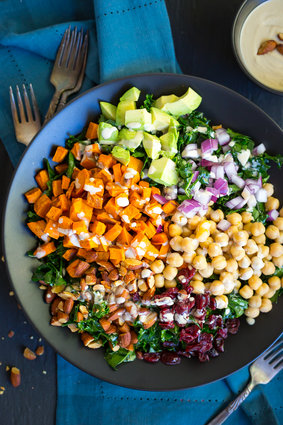 Southwest Loaded Sweet Potato
Get the recipe from My Natural Family here.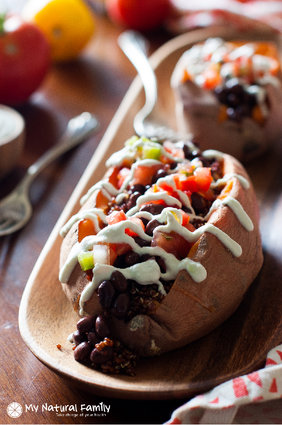 Pear, Pomegranate And Roasted Butternut Squash Salad
Get the recipe from Inspiralized here.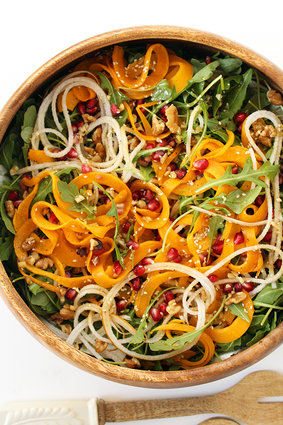 Mexico Potato Skins
Get the recipe from Lazy Cat Kitchen here.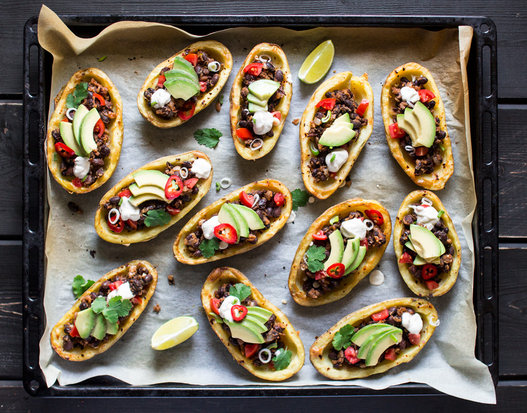 Vegan Mediterranean Wraps
Get the recipe from The Stingy Vegan Up here.
Spicy Vegan Lentil Cakes
Get the recipe from Gourmandelle here.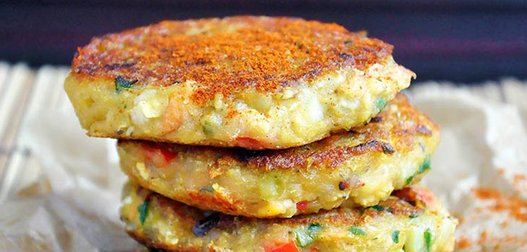 Vegan Bento Box
Get the recipe from Compassionate Fitness here.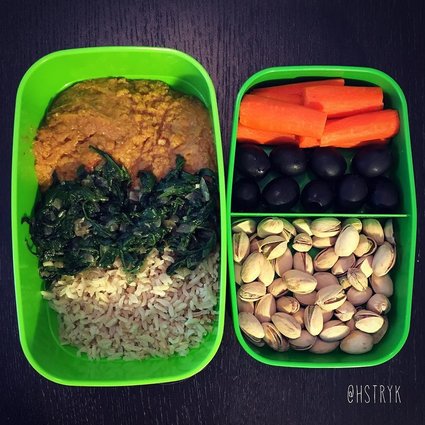 Avocado Chickpea Salad
Get the recipe from Avocado Pesto here.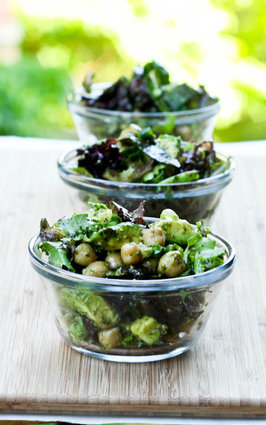 See also 15 Healthy Meal Ideas To Take With You On The Go
Recipes That Save You Time And Increase Your Vitality