Cool Lentil Salad – Gain More Energy With Powerful Lentils
|
among Lentil Salad that gives you energy
Lentil Salad is a high-protein dish that gives energy and is satisfying. Lentils are powerful and have a lot of nutrients.
The origin of the small lentils with the Latin name Lens culinary is the Orient. Their pods contain two to three small disc-shaped seeds. Lentil is one of the oldest cultivated plants since it has been cultivated for more than 8000 years. Lentils have been supplying millions of Indians and Central Asians with their precious nutrients for centuries. Through Egypt and Rome, the Lentil then came to Europe and other parts of the world. Today, beans and peas it is one of the most important legumes.
Lentils are exceptionally nutritious and healthy.
Lentils are becoming more popular for health-conscious people. Especially for vegetarians or vegans, lentils are a valuable source of protein. Lentils have a high protein and fiber content and also contain many carbohydrates.
Enjoy as many sprouted lentils as possible because the germination process significantly increases the nutrient density. They are particularly easily digestible.
Lentils also contain high amounts of potassium, magnesium, iron, and zinc. In addition, lenses have a significant amount of B vitamins, which are important for the nervous system. Because of their high folic acid content, lenses are an ideal food during pregnancy. There are different kinds of Lentils. Nice to see is the color variety.  Especially if you feel you need more energy, these recipes will help.
See below some powerful Lentil Salad recipes which are quick and easy to prepare, and satisfying.
More recipes with Lentils > THE BEST POWERFUL VEGAN LENTIL DISHES
Cool
Lentil Salad –
Gain
More
Energy
With
Powerful 
Lentils
The Best Ever French Lentil Salad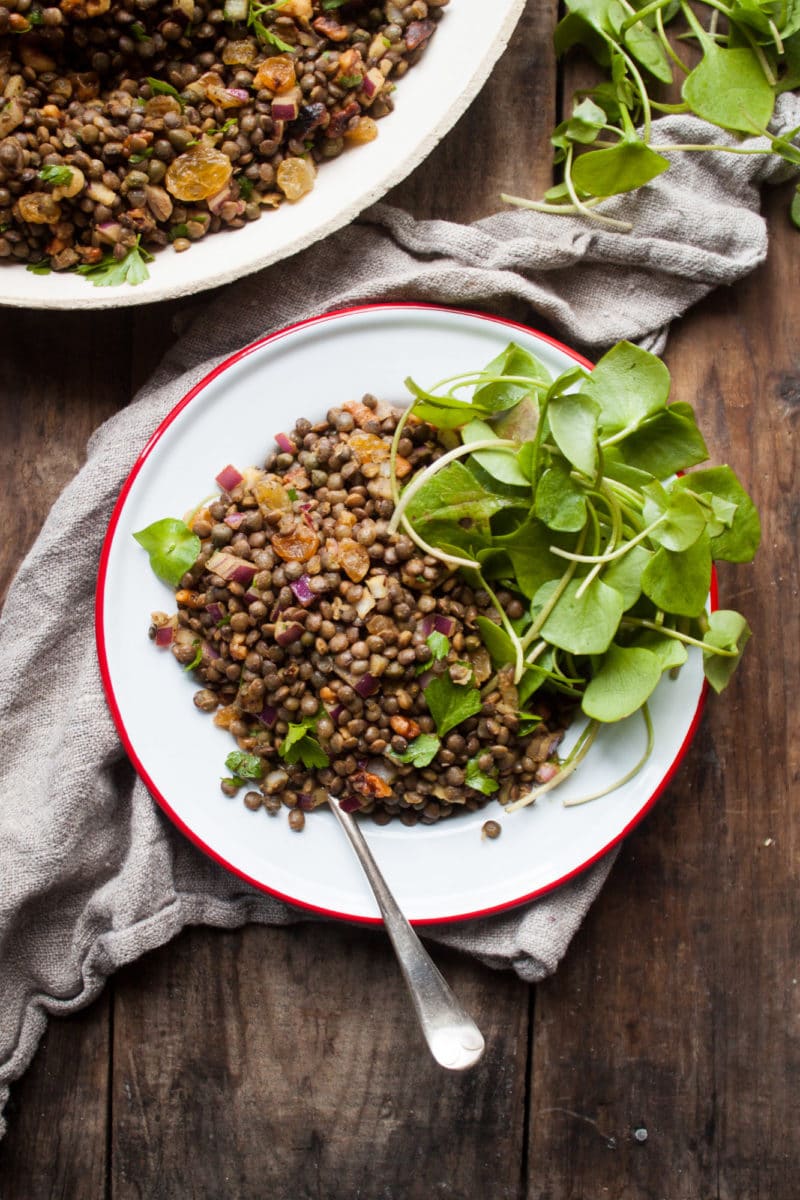 We'll let you be the judge, but with golden raisins, capers, walnuts, parsley and a curry dressing, how could it not be the best? Be sure to let us know in the comments.
Get the recipe here: In Pursuit of More
Lentil Salad with Quinoa and Maple-Balsamic Vinaigrette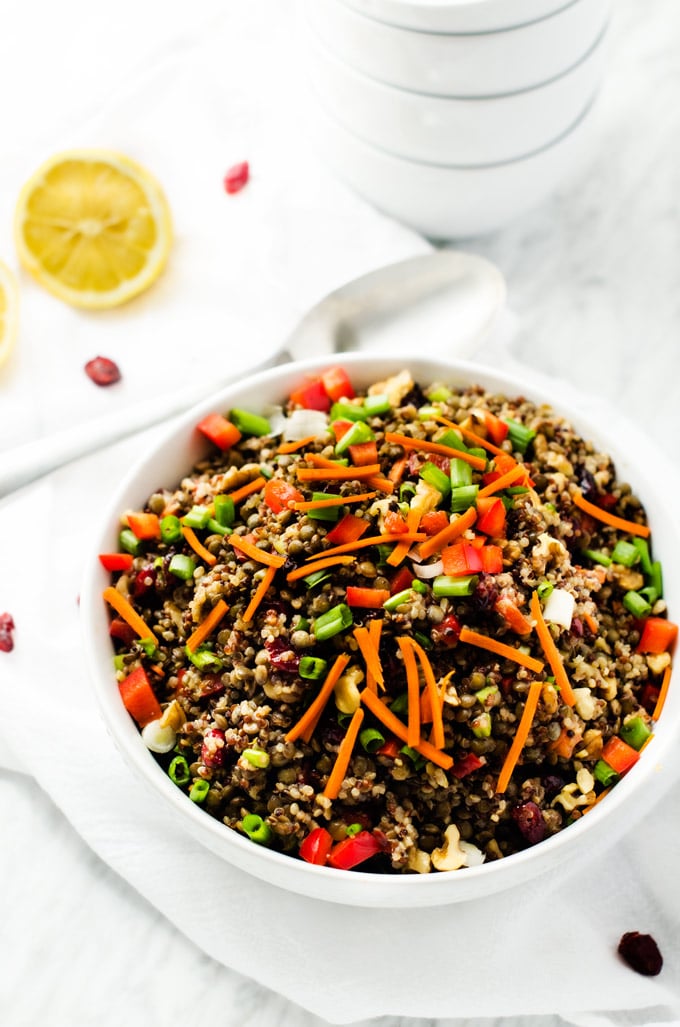 A colorful salad with carrots, bell pepper, scallions, and dried cranberries, a sweet and salty maple balsamic vinaigrette is soaked up by lentils, quinoa, and walnuts for a mouthwatering salad that whips up in minutes.
Get the recipe here: Wendy Polisi
Roasted Carrot Lentil Salad with Radishes and Tahini Dressing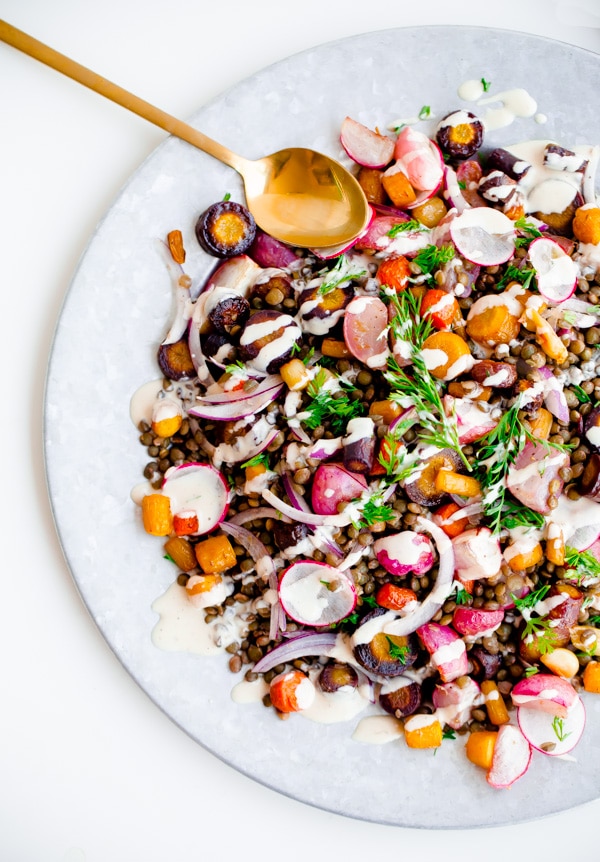 Roasted rainbow carrots and radishes will leave you drooling, especially when drizzled with a slightly sweet, tangy lemon tahini dressing.
Get the recipe here: A Beautiful Plate
Brown Lentil Salad with Pomegranate and Swiss Chard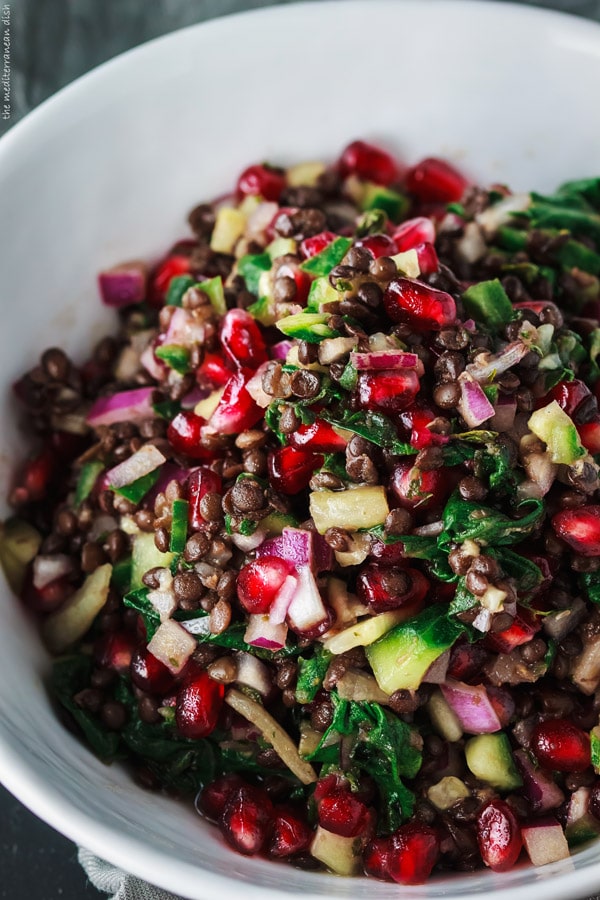 A cornucopia of colors, this lentil salad strays from the rest with crisp Swiss chard and an amazing ginger mint dressing that provides a flavorful zing that pairs perfectly with the English cucumber and pomegranate seeds. Yum!
Get the recipe here: The Mediterranean Dish
More Recipes > THE BEST POWERFUL VEGAN LENTIL DISHES
PLANT BASED VEGAN RECIPES THAT WILL MAKE YOU FORGET ABOUT MEAT
Cool
Lentil Salad –
Gain
More
Energy
With
Powerful 
Lentils
Avocado Lentil Salad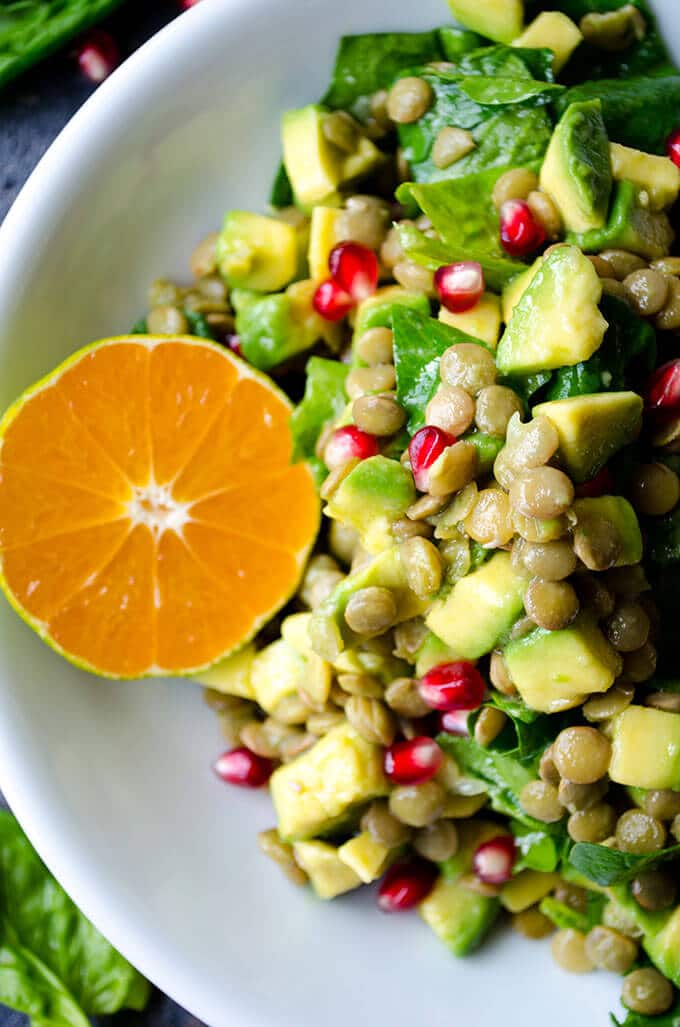 Slightly sweet with an exotic twist, this salad is packed with avocado, mandarin oranges, and pomegranate seeds. A lemony olive oil dressing finishes this dish for a wholesome treat.
Get the recipe here: Give Recipe
Balsamic Lentil Salad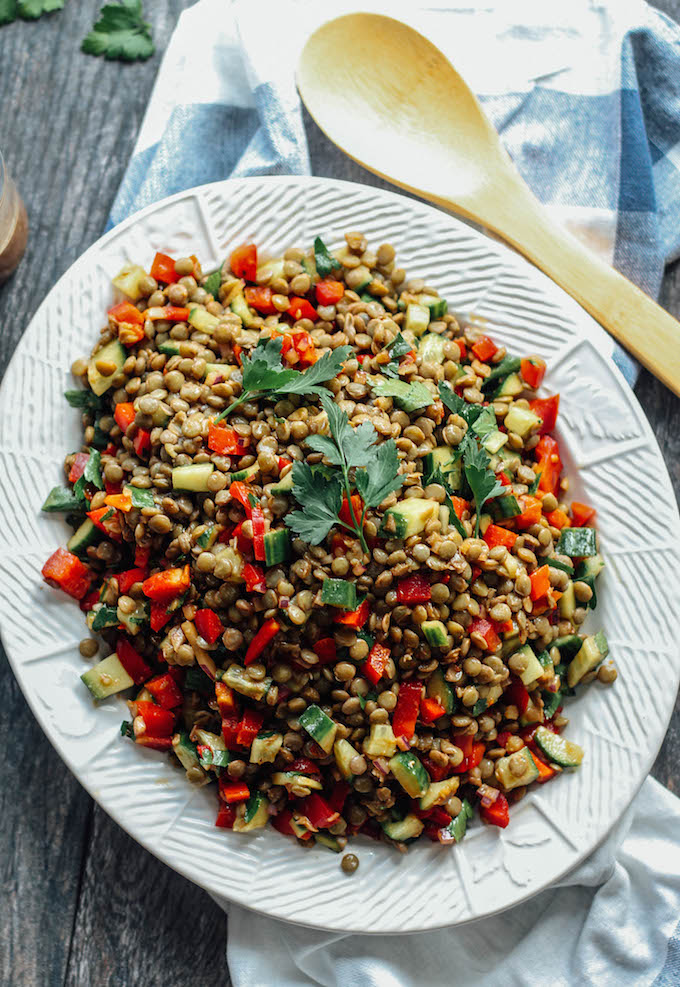 Fresh bell pepper and zucchini stirred into cooked lentils soak up the flavor of a maple Dijon vinaigrette that will leave you weak in the knees.
Get the recipe here: Destination Delish
Lentil Crunch Salad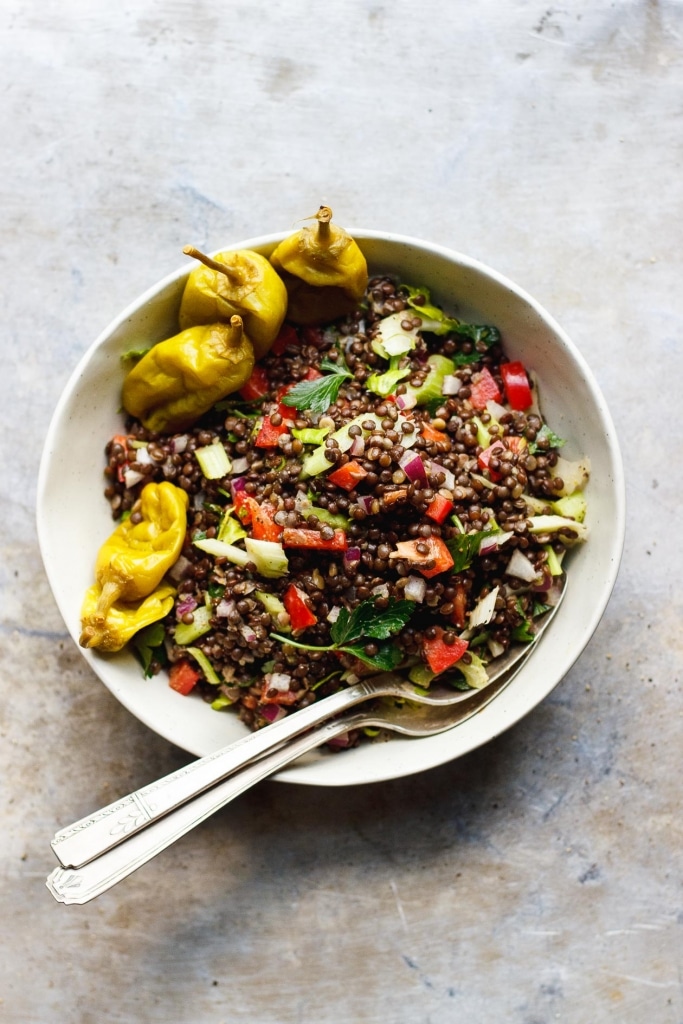 Bell peppers, red onion, and celery are the perfect complement to the tangy punch of a pepperoncini dressing that is so good, you'll want to double the recipe just to keep extra on hand.
Get the recipe here: With Food and Love
Curried Sweet Potato Lentil Salad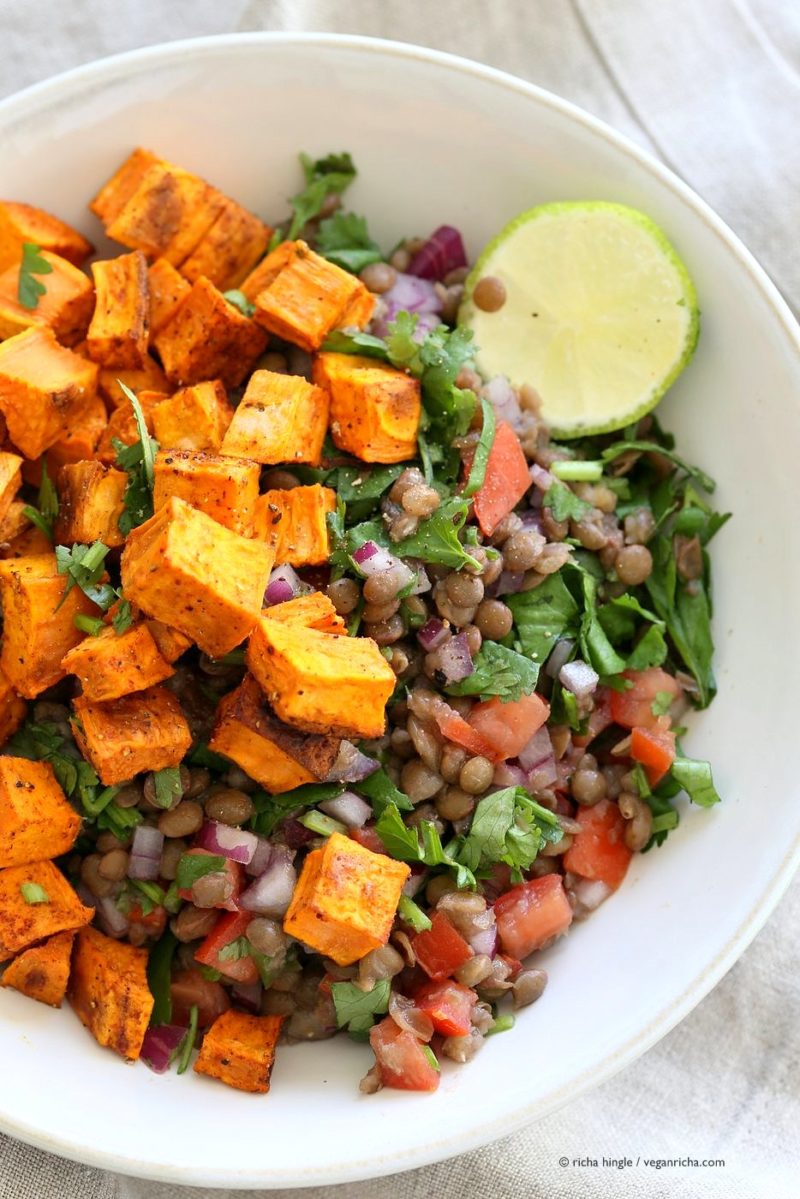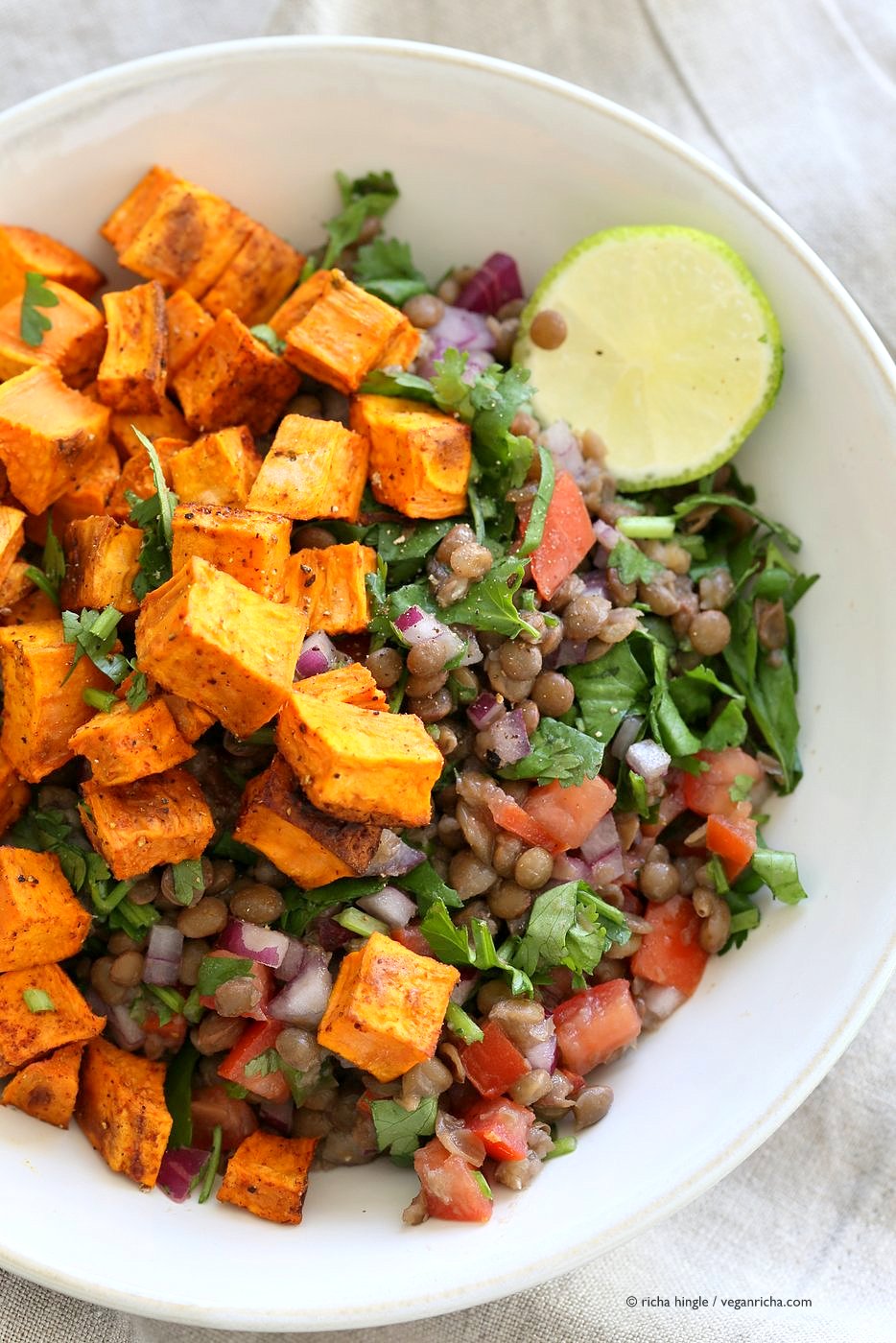 Simple Indian spices take center stage in this salad featuring roasted sweet potatoes, red onion, and green chile. A little lime juice complements the heat and spice to round out the flavors!
Get the recipe here: Vegan Richa
GLUTEN-FREE MILLET A DELICIOUS ANCIENT GRAIN
Find even more about Lentils and recipes here > 5-Minute Lentil Tacos.