Gluten-Free Millet A Delicious Ancient Grain Which Is Powerful
|
Millet a Delicious Ancient Grain
Millet a Delicious Ancient Grain is coming again in our kitchen. A long time People forgot about and only used it to feed birds. We did not realize how beneficial this ancient grain is. In Africa, it is for some people the only protein source and over there it is still every day's food.
Discovered again in India which is the world's main producer of this grain, because the diabetes rate is rising. Millet is a valuable grain to prevent diabetes and regulates the blood sugar level.
In India grow a lot of different kinds of millet. Millet a delicious ancient grain has a nutty flavor and is versatile, easy to digest it has a lot of benefits for our health and is gluten-free.
Millet for a healthy plant-based diet
Especially vegans and vegetarians like to use the millet. It is a healthy all-rounder, through which everyone can relinquish meat easily. Also, while incompatibilities quickly appear in other types of cereals, many people suffer from abdominal pain and bloating, this is not the case with millet.
Basically, it is incomprehensible that millet has long been forgotten. It is all the more beautiful that millet can now found again in our kitchen. Because it is a very valuable food for health. With all its ingredients and nutrients.
Health benefits of millet
The millet contains trace elements and minerals. Silicon, magnesium, and iron are very healthy for joints and bones. They also have a positive effect on hair, skin, and nails. Those who suffer from iron deficiency should eat millet because no other type of grain has so much to offer.
Magnesium in millet, as long as it is regular, can help prevent muscle soreness and weaken muscle spasms. You also have good protection against cardiovascular diseases and diabetes. Millet is particularly easy to digest because it contains no gluten. This is precisely why millet also has a fast filling effect. Less mucus is produced in the body because, unlike other cereals, millet is not base-forming.
A grain for the future
Millet a delicious ancient grain is really a grass seed another kind is Sorghum and Teff.  Millet is as a water efficient plants also a grain for the future. Good to integrate it into our daily food again.
Here are some Recipes prepared from Millet a delicious ancient grain.
Enjoy!
Also, read > How Home-Baked Bread and Ancient Grains are Defying the Industrial Food System
This is the movie the Earth needs now (watch tonight!) > The Need To GROW
Gluten-Free Millet A Delicious Ancient Grain
Pumpkin Millet Kale Salad With Balsamic Reduction [Vegan, Gluten-Free]
The perfect winter salad using seasonal produce. Roasted pumpkin, kale accompanied with nutty millet, this Pumpkin Millet Kale Salad With Balsamic Reduction from Taryn Fitz-Gerald is so nourishing and full of amazing nutrition to keep your body at it's best in the colder months. Topped with a drizzle of healthy homemade balsamic reduction, this salad is the perfect winter meal.
 Rainbow Chard Wraps With Millet and Chickpeas [Vegan]

Packed with protein, these chard wraps are super delicious! You can make them as they are in this recipe: stuffed with chickpeas, carrots, cucumber, cabbage, mint, hummus, hemp seeds, and millet. Or you can switch out the millet and use quinoa, or add peanut sauce instead of hummus. These are versatile and can be switched up in any way. Enjoy!
THIS RECIPE IS :
Dairy FreeHigh ProteinVegan PREPARATION
Mediterranean Millet [Vegan]

The Spartan way of life that this recipe is named for was simple. The Spartans had a disciplined and decisive attitude about themselves and life — a good model for those that have adopted a vegan lifestyle. Dairy FreeVegan PREPARATION
Magnifique Millet With Spring Vegetables [Vegan]

Millet is appropriately pronounced "mi-YAY!" in French. "YAY!" will likely be your reaction after eating this colorful and flavorful dish that is, in sum, spring on a plate >PREPARATION
Goji Millet Tabouleh [Vegan, Gluten-Free]
Millet is an ancient seed that is full of goodness! It's rich in copper, manganese, magnesium, and phosphorus. Its earthy and satisfying flavor and texture lends itself perfectly to tabouleh, allowing the freshness of the mint and bite of the onion truly shine. PREPARATION
MISO SESAME EGGPLANT WITH COCONUT MILLET [VEGAN]
Say goodbye to your local Asian takeout food and head to this recipe instead! It's perfect for when you are seeking healthy comfort food. PREPARATION
ROASTED BUTTERNUT SQUASH, MILLET, AND LENTIL BURRITOS [VEGAN]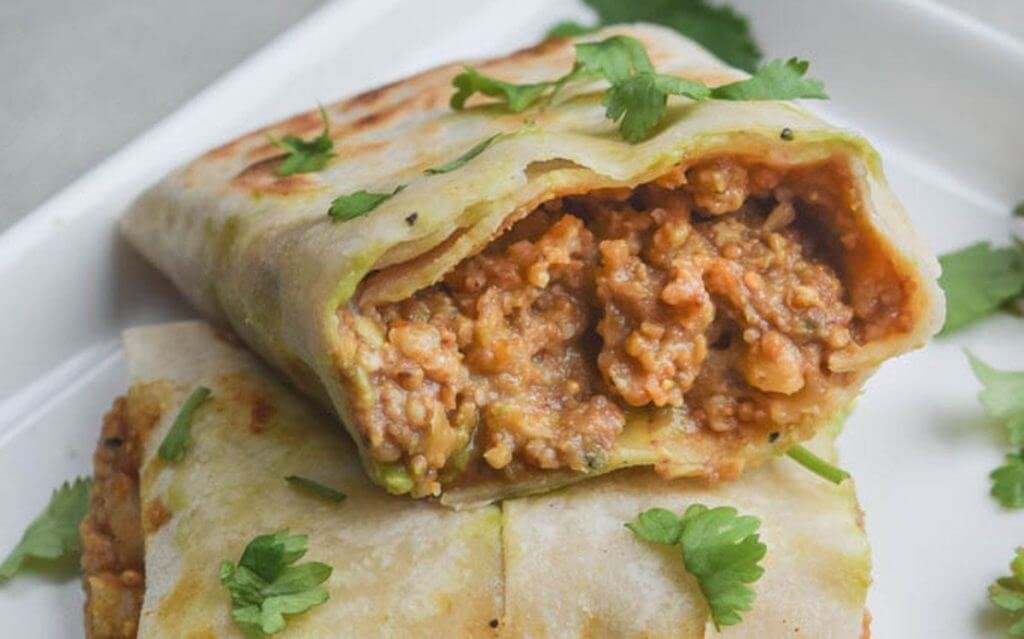 Eating one of these burritos is like getting a big warm hug from the inside out. A filling of roasted butternut squash, lentils, and millet create the heartiest, yummiest, most autumn-y burrito you've ever tasted!
THIS RECIPE IS: Dairy FreeVegan PREPARATION
CARIBBEAN JERK MILLET BURGERS WITH PINEAPPLE GUACAMOLE [VEGAN]
This millet, chickpea, and black bean burgers are packed with protein, flavor, and of course, Caribbean flair! Homemade jerk seasoning makes these burgers extra-special, but they're ultimate when topped with creamy pineapple guacamole. Oh yeah. That's what we're talking about! THIS RECIPE IS: Vegan PREPARATION
Rainbow Vegetable Saffron Millet Croquettes [Vegan]

Rainbow vegetable saffron croquettes are just so yum! The outside gets crispy and the inside stays soft. In love with this creation! To make these croquettes for an appetizer, make 12 croquettes using a 3 tablespoon ice cream scooper!  PREPARATION
LITTLE MILLETS WITH MIXED VEGETABLE VARIETY RICE ( BIRYANI )
Healthy Sesame Millet Balls
Usually, people eat ladoo on various occasions but to be honest you don't really need one, so today treat your sweet tooth with Til Bajra Ladoo (Sweet Sesame Millet Ball).
MILLETS PEANUTS THATTAI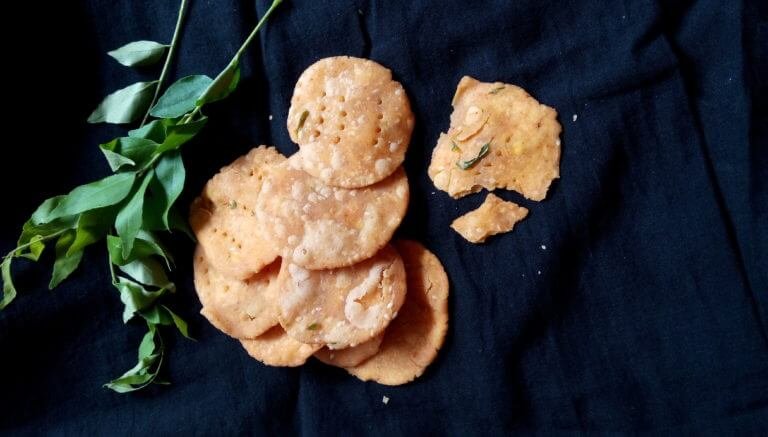 MILLETS PEANUTS THATTAI ( VARAGU VERKADALAI THATTAI )As already discussed in  detail in many millet recipes about the benefits of substituting rice with millets in snacks and other food items, here too is another attempt to make these crunchy tea time snacks known as Thattai in Tamil
More Millet recipes Powerful Vegan Millet Recipes High Protein And Gluten-Free 
Take the 14-Day Challenge click here
If you need help with losing weight and keeping on track, the Bright Line Eating program is a great program to support. It is based on cutting edge psychology and neuroscience. Susan Peirce Thompson, Ph.D. It is focused on establishing healthier eating habits and is also compatible with a vegan diet.