Start your day with Millet it helps prevent acidification
|
Millet helps to prevent acidification.
Start your day with a Millet Breakfast. Many foods can be distinguished as having a basic or acidic effect. As the name suggests, acidic foods lead to acidification in the body. This means that toxins build up in the body and organs and they cannot eliminate entirely naturally. This can have dire consequences: Over-acidic bodies are the ideal breeding ground for bacteria, germs, and fungi. Besides, over-acidification leads to a bad mood, irritability, and sometimes severe mood swings.
Grains such as wheat and barley, in particular, promote acidification in the body and therefore have a negative impact on health. The taste of food has nothing to do with its classification. Food either has an acidic or alkaline effect, but this process only becomes apparent when metabolized. Like the pseudo-grain quinoa, Millet has an alkaline effect and contributes to a healthy balance in the acid-base balance.
Millet is one of the sweet grasses, and we know it as a grain, that becomes now very popular. This is mainly due to its many advantages because Millet is very healthy. Their favorable properties help to do the body well and keep it healthy. Doctors and nutritionists are sure that it can make an essential contribution to health.
How sustainable is Millet?
Ecological agriculture often grows old, native varieties, thus promoting biodiversity. Millet does not need a lot of water and is very resistant. This makes the use of pesticides superfluous, which is why Millet is ideal for organic farming. The stalks of the millet plant can often be reused as natural fibers.
Start your day with Millet Breakfast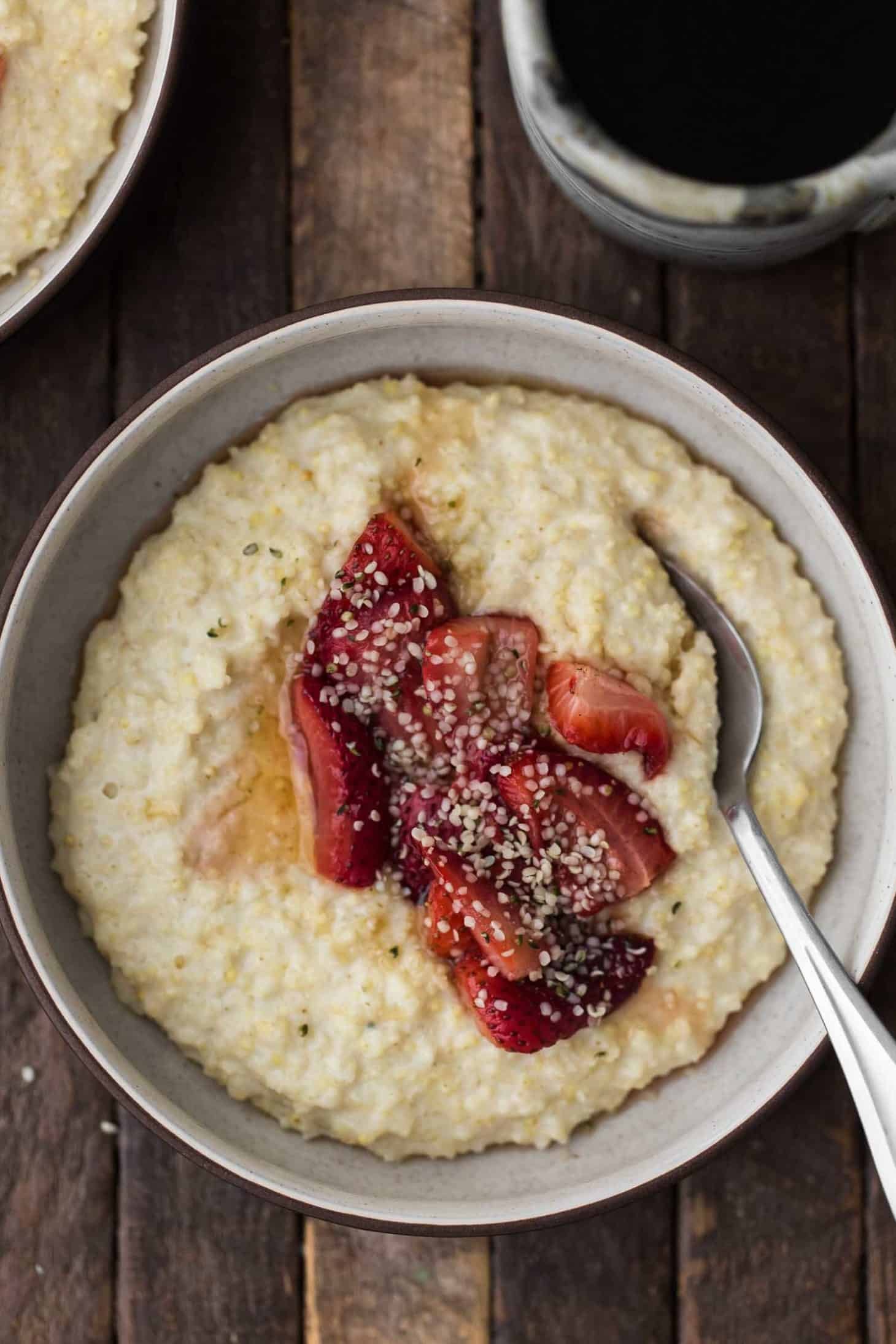 This creamy millet porridge has long been a favorite. Add your favorite toppings including fruit, nuts, and seeds then you've got a filling, nutrient-dense breakfast.
Parsai ke chawal or barnyard millet consists of small, white, round grains that are usually used as a substitute for traditional white rice during Navratras. This millet recipe is a healthy breakfast option, fortified with b-complex vitamins.
This Warm Blueberry Millet Breakfast Porridge recipe is vegan, vegetarian, nut-free, gluten-free, and WFPB-friendly (whole foods plant-based).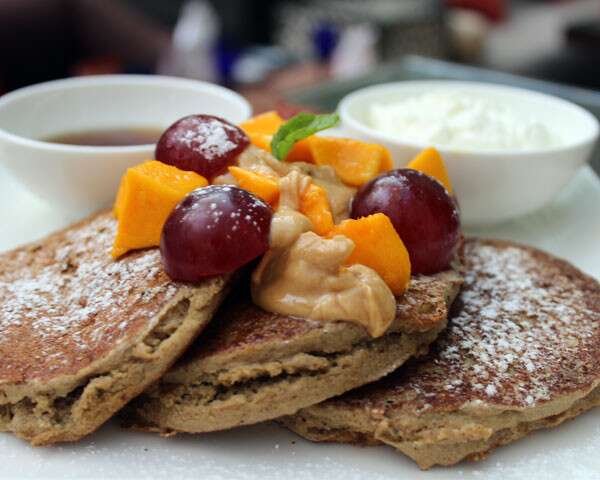 Research shows that if you have a healthy Millet breakfast you like, you are less likely to be irritable throughout the day! So go on, try this recipe by Chef Rupesh Khandekar, Sous Chef, Earthplate, Hotel Sahara Star.
Compared with other grains, browntop millet has high nutritional value. It is rich in fiber, iron, calcium, potassium, magnesium, and many other important minerals.

Dosas are crepes South Indian make them from fermented grains. These lentil and millet dosas are a delicious alternative to the more traditional rice dosas.
MILLET AND SORGHUM PORRIDGE/ UJI/ KENYAN TRADITIONAL RECIPE
Sorghum and Millet are ancient grain that is full essential Vitamins and Mineral. It has protein, vitamin B, Zinc, Magnesium, Iron and many more. Its a cheaper and healthier alternative to gluten products. Here is my recipe that has been passed down to me by my ancestors.
Enjoy!
See also Millet The Happy Grain Can Make You Feel Good