Start To Cook Here Are Super Easy Recipes You Will Love.
|
Super easy recipes make cooking fun.
You do not feel like cooking? Here are super easy recipes. Anyone who starts to cook will quickly realize that cooking can be fun. Healthy food is necessary to supply us with vitality and energy. Cooking is an essential key to enjoyment, health, and well-being.
Anyone who is aware of the benefits of cooking will not avoid the kitchen. Ready-made meals and fast food contain flavors, preservatives, lots of sugar, salt and fat. the consequence is obesity, allergies, and many other diseases.
Health and taste are best combined if you cook yourself. You have all choices entirely in your own hands. The advantages of self-cooking are obvious.
You know what is in the food
If you buy fruits, vegetables in the supermarket, at the farmers market or from the producer, preservatives and additives are out of the question.
You control the calories 
Conscious cooking is one of the most effective strategies against obesity and makes diets unnecessary. Preparing your food yourself means that you can take control of the calories.
Quality and freshness is in your control
If you cook regularly and you will soon gain insights into the freshness and quality of the ingredients you buy. This is how quality and freshness come to the table.
Cooking at home saves money
Learn to only buy as much as you really need A needs-based purchase ensures that nothing is thrown away or rotten in the fridge.
Cooking is fun and makes creative
You are the master of the ingredients, you can use whatever suits you and your loved ones. Not to mention that cooking at home is fun. Especially when practiced together with family and friends. If the kids are allowed to help, they will learn a lot and love eating vegetables and fruits more.
Try the super easy recipes below that are vegan and will make cooking and fun.
Vegan Fried Rice
10 ingredients, 22 grams of tofu, one easy recipe for you to try. Get the recipe here.
One-Pot Fettuccine Alfredo with Peas and Roasted Cherry Tomatoes
Everything is made in one pan except for the roasted tomatoes — easy-peasy! Get the recipe here.
Vegan Buddha Bowl
Quinoa, chickpeas, greens, and a red pepper sauce are the stars of this bowl. Get the recipe here
Crispy Smashed Potatoes with Avocado Garlic Aioli
The bonus part of this recipe is the all of the angst you release while smashing the potatoes. Get the recipe here
Quinoa Tacos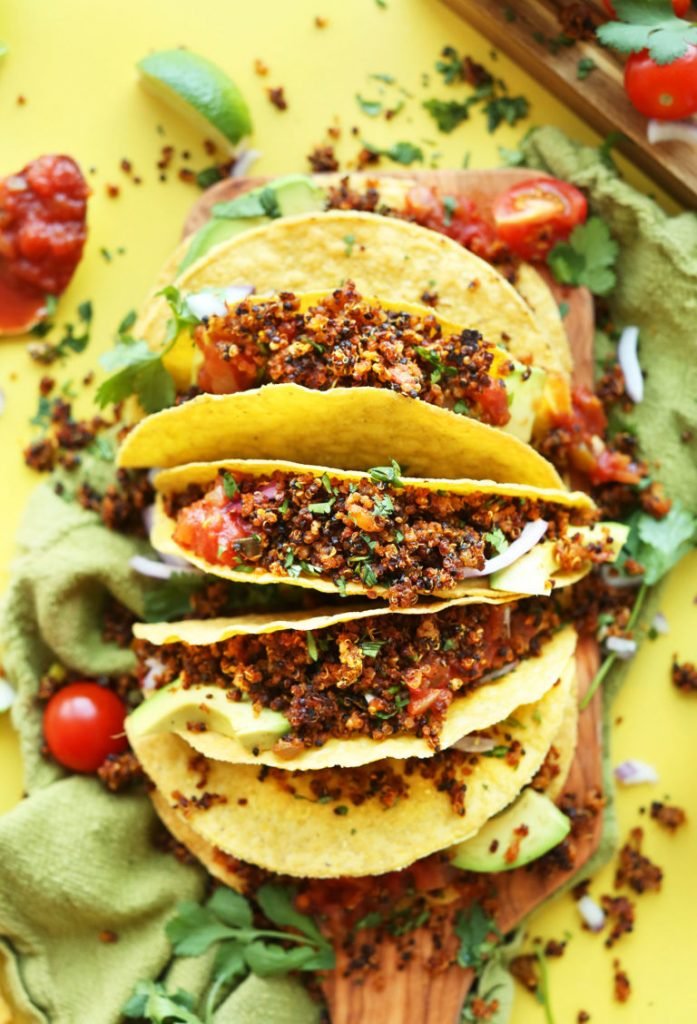 The delicious blend of spices will turn your quinoa into something that actually tastes like taco meat. Try it! Get the recipe here.
Bean Burritos
This one takes only 15 minutes to make and 8 minutes to cook, making it the perfect after-work meal. Get the recipe here.
Southwest Tofu Scramble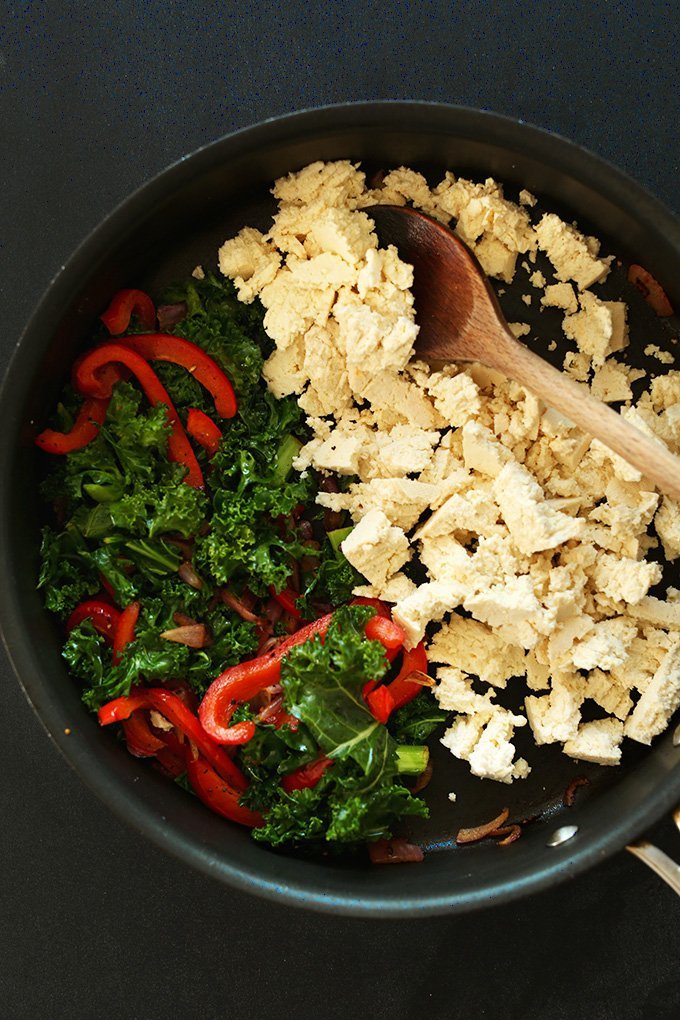 Learn to make this classic vegan breakfast staple with a southwestern spin. Get the recipe here.
Aloo Pakora/Potato Fritters
An Indian recipe with Gram flour+ Chickpea flour and potato, Tastes super yummy with green coriander chutney. See how to make it here
Dhaniya Chutney | Coriander Chutney
Chutney is one of the best complimentary items that can take your dish to the next level.
Recipe Video Link here
Vegetable Stir-Fry with Kelp Noodles
If you don't have the time or patience to make your own vegetable noodles (aka zoodles), kelp noodles are a much easier option. Get the recipe here.
Easy Teriyaki Roasted Vegetables
Pan-roasted vegetables over pasta — what could be easier than that? Get the recipe here.
Find a lot more vegan recipes that are easy here 
Here are even more Easy Recipes for you