Must Try Vegan Recipes – Toasted Cashew Stir-Fry And More
|
Awesome must try Vegan Recipes  try Toasted Cashew Stir Fry and more
You have to try these vegan recipes like the toasted cashew stir fry, it does not only look delicious, it is a delight to eat it. But not only the Stir fry is a must-try, here are more awesome vegan recipes, like Vegan Enchiladas, Chickpea, Quinoa and Tumeric Curry,  Kung Pao Lentils, and more.
Does this sound good? All the recipes are from Ladies who inspire us to cook healthy, egg-free, dairy-free meals which are easy to prepare. Some of them had their journey from health issues to plant-based food and are dedicated to helping others to eat healthily too.
See these recipes below and get started.
Enjoy the awesome nutritious must try Vegan Recipes
Awesome Must-Try Vegan Recipes
VEGAN TOASTED CASHEW STIR-FRY
<
Everybody needs a go-to recipe for those busy days and this stir-fry is the perfect candidate. Broccoli, carrot, red bell pepper, and other vegetables are stir-fried in coconut oil with toasted cashews until tender. They're coated in a thick, sticky sauce that's spicy, sweet, and gingery. Making this dish takes only a moment of your time before it's time to dig in!
THIS RECIPE IS :
INGREDIENTS
FOR THE STIR FRY SAUCE:
1 cup vegetable broth
3 tablespoons coconut aminos
2 tablespoons agave nectar
1 tablespoon sesame oil
2 teaspoons rice wine vinegar
1 teaspoon sriracha
1/2 teaspoon ground ginger
A pinch of black pepper
2 teaspoons corn starch
FOR THE STIR FRY:
1 cup raw cashews
1 tablespoon coconut oil
1 onion, sliced
4 cloves garlic, minced
1 medium carrot, sliced
1/2 red bell pepper, sliced
2 cups broccoli florets
A handful of snow peas
2 spring onions, chopped plus more for garnish
Sesame seeds, for garnish
Fresh cilantro, for garnish
 Kelp caviar and avocado wontons sound so awesome… if we could just overcome the hurdle of learning to make them. Many vegan recipes just sound so time-consuming. It's not easy to cook great-tasting meals that exclude meat, eggs, dairy products and all other animal-derived ingredients. Luckily, there are a handful of bloggers out there who make vegan cooking look easy peasy.
Oh She Glows. Angela Liddon has been blogging about vegan eating for more than six years. Her site features hundreds of plant-based recipes, many also gluten-free, that call for real, whole food ingredients, without crazy-sounding chemical additives. And they look oh, so simple. Favorite: Next Level Vegan Enchiladas. (Via Oh She Glows)
Deliciously Ella. Ella Woodward began eating vegan after she was diagnosed with a rare illness called postural tachycardia syndrome that had her bedridden. She overcame it following a plant-based, food allergen-free diet and she's on a mission to help others. She makes cooking healthy, veggie-rich recipes look easy and carefree. Favorite: Chickpea, Quinoa and Tumeric Curry. (Via Deliciously Ella)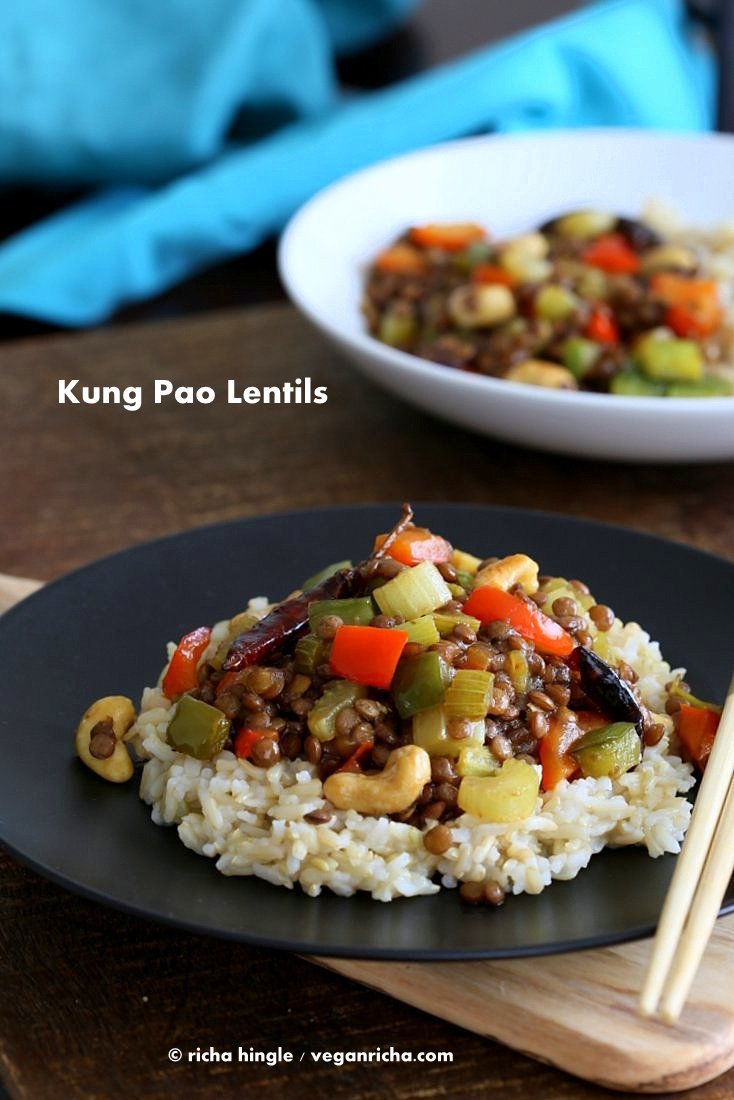 Vegan Richa. Richa Hingle's work with Rescue Dog and the Seattle Humane Society and her love of animals led her to become vegan. She makes cooking and eating vegan look easy. Many of her recipes are Indian-inspired, so they are deeply flavorful and spicy. Favorite: Kung Pao Lentils. (Via Vegan Richa)
For even  more click here > Go-Tos for Vegan Recipes
See also How To Make A Alkaline Diet Benefit You