How Can Carrots the crunchy vegetable Benefit Your Health and Vitality?
|
Carrots Benefit Your Health and Vitality
Do you like Carrots?
Carrots are probably one of the most popular vegetables ever because they taste sweet and can be nibbled straight out of your hand.
Carrots are one of the highly low-calorie vegetables and should not be missing in the kitchen.
There are also yellow varieties and white or reddish-purple ones. In terms of health value, however, it doesn't matter whether carrots are oblong or round, small or large – they are all healthy.
They are also extremely healthy – especially for the eyes, skin, and heart. At the same time, they protect against diabetes, arteriosclerosis, and cancer.
Although carrots are one of the least contaminated vegetables and the limit values for pesticides are rarely exceeded, buying organic is the best choice.
It may sound like a myth, but it is not. Carrot really helps your eyesight due to the beta-carotene, which gives them the color and name.
They contain more beta-carotene than any other vegetable. The body converts beta-carotene into vitamin A. It is what the retina of the eye needs to be able to see the light and dark. Although carrots do not make us see better, they counteract vision loss. Rich in minerals, they are also helpful for your skin.
Using carrots in a salad is one of the best ways to consume it naturally. Also, carrot juice helps to remove the indigestible fiber.
But cooked carrots have even more nutritional value and benefits.
Boiled they are easier to digest
Carrots are healthy raw, and cooked. During cooking, they lose a few vitamins, but the heat breaks down the cell walls of the carrot. It makes it easier to digest, and the body can absorb more vitamins.
Carrot Recipes for Your Health and Vitality
Light & perfectly spiced Curried Carrot Fritters. Quick, simple & delicious, and perfect for when you have an overabundance of carrots! Naturally vegan, egg-free, gluten-free & oil-free.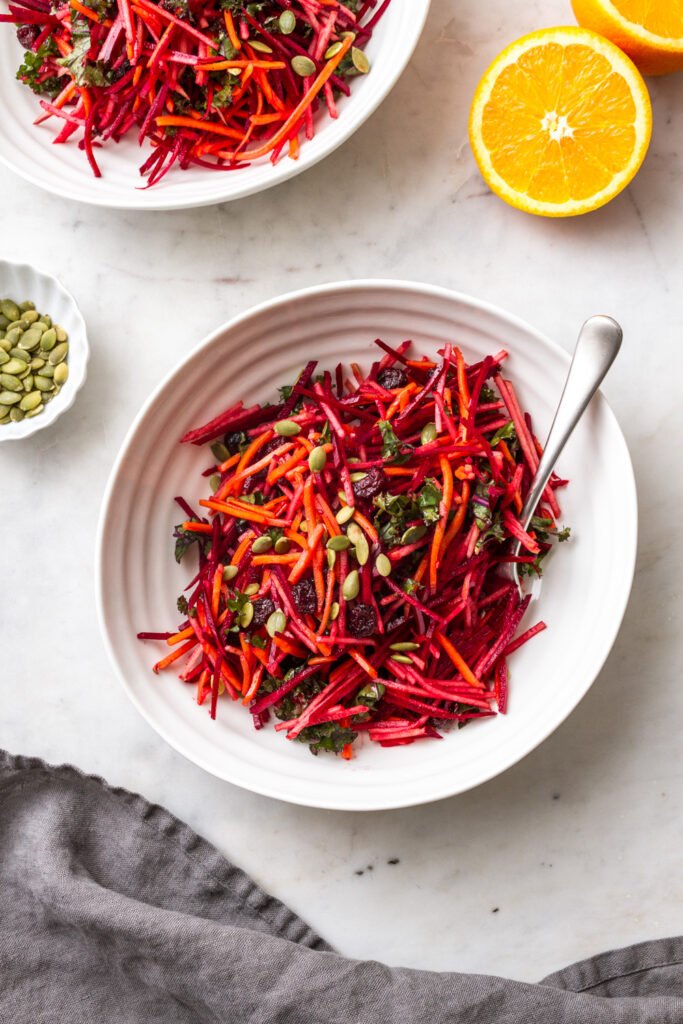 This Apple, Beet, Carrot, and Kale Salad is fresh, vibrant, and healthy. Loaded with 5 simple ingredients, and cranberries, and tossed with a flavorful orange dressing, it's clean eating and a great detox salad.
Carrot, Sweet Potato + Coriander Soup with roasted turmeric chickpeas is a quick and easy, healthy, and delicious soup to enjoy any time of year! 
Raw vegan carrot cake bites with cashew frosting are made with wholesome natural ingredients that are full of healthy fats and energy.
This Moroccan-inspired salad is gluten-free, easy to make, and healthy!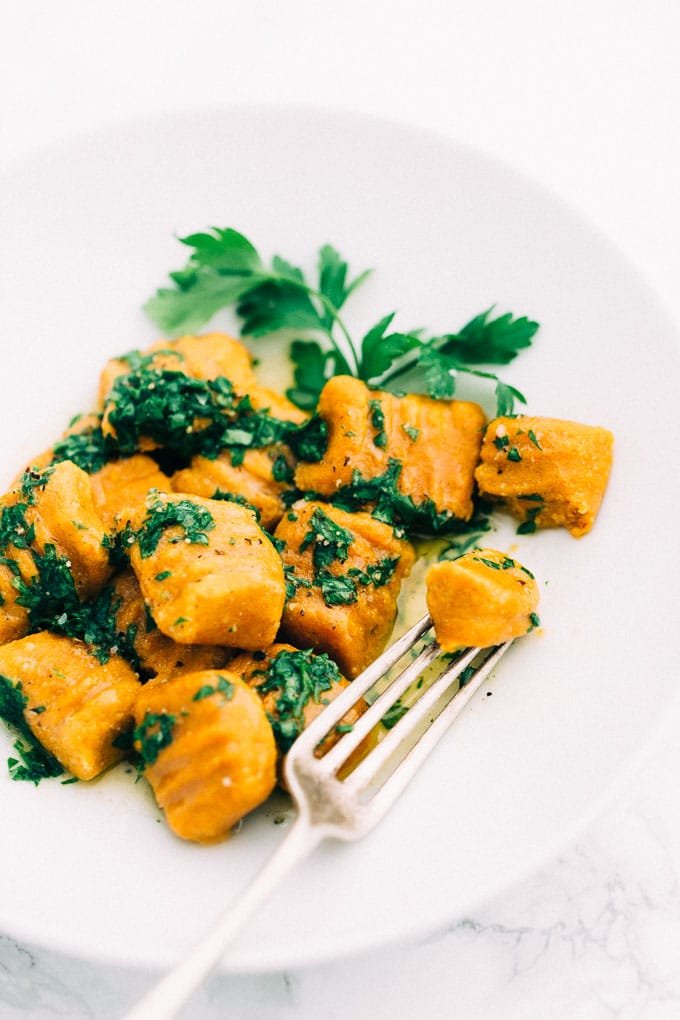 These vegan and gluten-free carrot gnocchi require just 5 simple ingredients (plus sea salt). Carrots are steamed and puréed. 
Roasted carrots, so tender, healthy, tasty, and easy to make. They're the perfect side dish for any meal and only require 7 ingredients and 30 minutes!
At first glance, the concept of carrot hot dogs might seem… weird. But if you're looking for a healthier, less-processed alternative to "meat" hot dogs from the grocery store, you have to try this recipe
This easy roasted carrot salad is mixed with lentils, and greens, & topped with a creamy dairy-free tahini dressing for an easy weeknight dinner that is great all year.
A flavourful vegan roasted carrots recipe to add an extra taste sensation. These carrots are a great addition to a Middle Eastern spread, served with a fresh couscous salad or as a side to a vegan roast dinner.
See also HOW TO MAKE A CREAMY CARROT SOUP 4 WAYS
A SMOOTHIE WITH MANGO, CARROTS, AND KIWI FOR YOUR WELLBEING