10 Healthy Vegan Hemp Recipes The Extra Power For Your Vitality
|
Try these healthy and powerful vegan Hemp recipes
Vegan hemp recipes you need to experience. Nutty in the taste, Hemp is good for the body. Especially the hemp oil you can use both internally and externally. Read about this superfood and see vegan hemp recipes available here!
Hemp oil
Hemp oil is extracted from the seeds of Cannabis sativa, unlike the leaves and flowers of this crop, it has no intoxicating effect. Nevertheless, vegetable oil is effective. Thanks to the balanced ratio of its ingredients, it is exceptionally healthy. People used it both externally and internally for thousands of years.
Why is Hemp so healthy?
Hemp (Cannabis Sativa), which contains no THC content (psychoactive substance). It contains hundreds of other substances, especially CBD (cannabinoids). CBD is anti-inflammatory, soothing, and neuroprotective. They are used as an antioxidant and also quench various pain.
In the Kitchen
An important feature that we can use in the kitchen is that these substances are soluble in fat and alcohol. Another benefit is the high content of fiber, protein, and healthy omega-3, 6, and 9 fatty acids that are in the ideal ratio in hemp.
The Hemp Oil
Hemp oil particularly is rich in omega-3 and omega-6 fatty acids.  Our bodies can not produce the essential fats. Therefore we have to absorb it through food.
The fatty acids obtained in hemp oil have an ideal relationship to each other.  This exacerbates the health effect. They protect the body from heart disease, lower cholesterol, and improve oxygen uptake and metabolism.
Hemp oil has a detoxifying effect.
In addition, the fatty acids regulate inflammatory processes and hormone production and strengthen the immune system. They also contribute to the regeneration of the body cells. The chlorophyll contained in hemp oil, however, not only provides the greenish color, but also a detoxifying effect.
Together with the antioxidants that are found in the oil, including vitamin E and beta-carotene, the so-called leaf green also can prevent cancer.
A Superfood
In addition, Hemp and especially hemp oil provide vitamins of the B group and important minerals such as potassium, magnesium, calcium, phosphorus, iron, copper, manganese, sodium, and zinc. No wonder it has the reputation of a superfood!
Try the vegan Hemp recipes below to get an extra kick for your health!
10 Healthy Vegan Hemp Recipes The Extra Power For Your Vitality
A superfood salad with ginger, garlic, parsley, and lemon to keep you healthy and fit all year long.
Every morsel we eat plays a role on our spiritual journey. The energy of our food becomes a part of our being, it goes soul deep – flooding into our cells; directly impacting our vibration by either lowering or raising it (depending on what we choose to consume).
by Trinity
Hemp Milk is quite possibly the healthiest plant-based milk out there! So, it definitely it deserves a bit of love here on Trinity's Conscious Kitchen.
by Trinity's Conscious Kitchen
When it comes to sharing veggie burgers, nothing brings me more joy that seeing the look of delight on my friends faces when they take that first bite.
by Ashley from Blissful Basil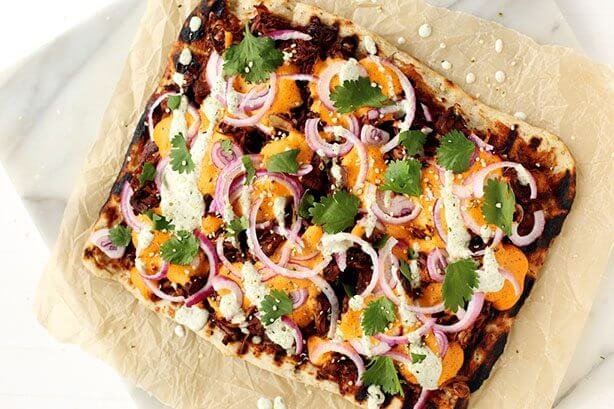 This grilled vegan BBQ jackfruit pizza with hemp seed cheddar was designed with summer in mind. Grilled pizza is topped with BBQ pulled jackfruit, tangy hemp seed cheddar cheese, zesty hemp seed ranch, red onions, and fresh cilantro.
by Trinity
Here's one of my favourite recipes for 'Hemp & Parsley Salad Dressing'.
by Alissa at Connoisseurs Veg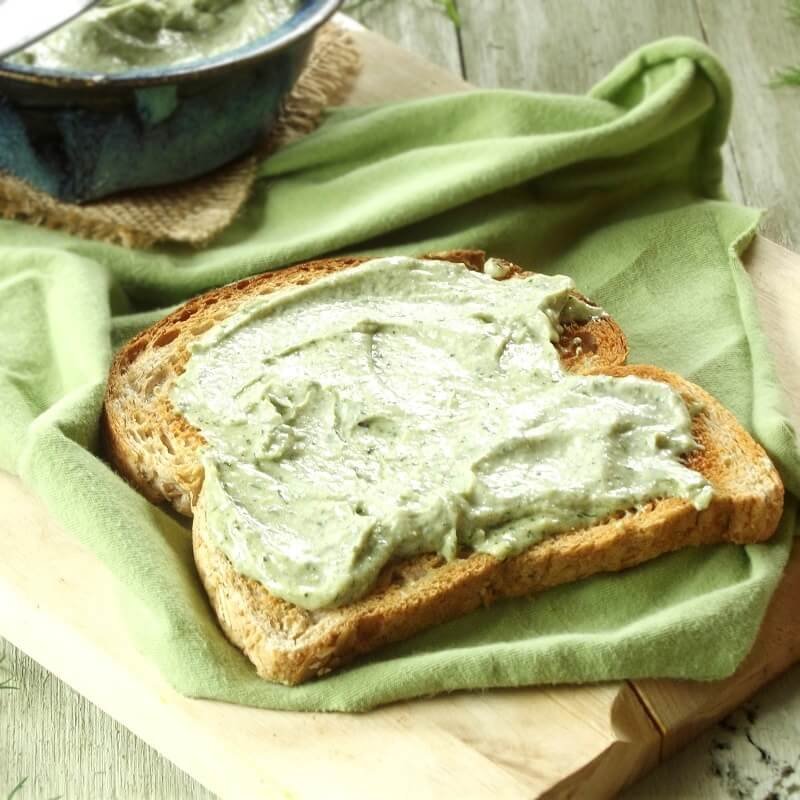 I had some leftover hemp seeds lying around, and since I did try making hemp milk once, and found it to be the most creamy, delightful non-dairy milk I'd ever tasted, I thought cheese was worth a shot. It was great!
It's that time of year where leaves, greens, and flowers are springing up over my garden. I feel incredibly blessed to have such a space.
by Audrey from Unconventional Baker

These little raw, refined sugar-free, and in-and-out wholesome bites are the result of one of those times — mid-way through making a cake for some friends I suddenly felt like some spicy Mexican chocolate
by Trinity
If you live in Australia, New Zealand or North America, then you might know them as muesli bars, granola bars or oat bars.
See also >Hemp Heart Recipes Amazing To Optimize Your Nutrition
And > Hemp Or Cannabis The Miracle Plant
Our friends, Ty and Charlene Bollinger, over at The Truth About Cancer® are on a mission to educate the world about how to prevent (and beat) cancer … naturally!
They believe you and your loved ones deserve to know the truth about cannabis, which is why they have written an eBook – 'The Truth About Cannabis' — which you can get as a FREE gift, right now.