8 Vegan Soups That Are Comforting & Warming For Cold Days
|
 Vegan soups that will make you feel warm and comfy.
Vegan Soups make comfy in cold days. The sun sometimes gives a foretaste of spring in February and March, but on many days it is simply still very cold. What is more suitable for warming up than warm soup ? For inspiration for your next feel-good moment, here are some suitable recipes . With these delicious, warming dishes, the cold outside will  become much more bearable for you.
Soothing Vegan Soups will make you feel good
Soup always works! Delicious tasting soups are uncomplicated to prepare. In addition, they are an equally wonderful way to warm you up really well. Whether you puree the ingredients in the end to a creamy soup or prefer to use some crisp pieces of vegetables as an insert, is left to your taste. These are some suggestions for savory soups that will pleasantly and completely satisfy you and your family.
8 Vegan Soups That Are Comforting Warming For Cold Days
Spicy tomato, basil and buckwheat soup
This spicy tomato, basil, and buckwheat soup  is deliciously filling, really easy to make, full of goodness, and frugal too. The challenge is to only eat one bowlful at a time!
Cheesy pea soup
Starting to feel like Spring already… One of my favourite things to make this time of year is this "Cheesy" Pea Soup. It's SO quick and easy, since none of the ingredients require long to cook. It's completely dairy-free and gluten-free too
JERUSALEM ARTICHOKE AND CELERIAC SOUP WITH COCONUT AND CHILLI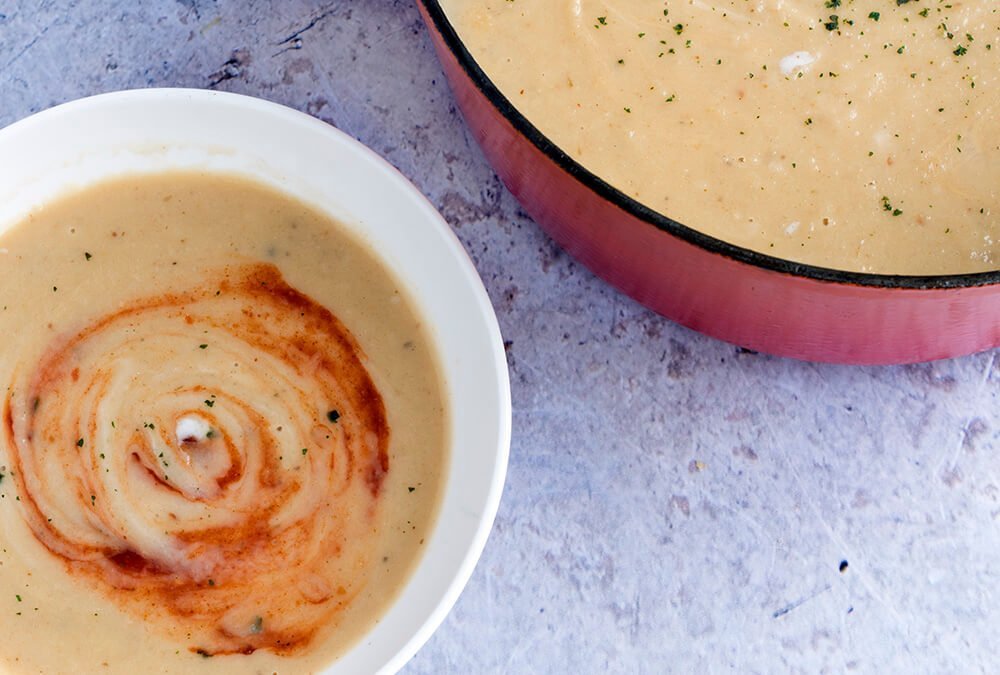 Celeriac and Jerusalem artichokes are not the sexiest, coolest or most fashionable recipes around. They are however reasonably priced, delicious and in season over winter. I am not a fan of celery yet I quite like the more subtle taste of celeriac. When blended into soup it has a lovely creamy texture – which is complemented beautifully by the creamy coconut milk
Loaded Baked Potato Cauliflower Soup

This creamy and satisfying Loaded Baked Potato Cauliflower Soup is perfect on those days where it's cold outside, it's windy, maybe even snowy, and the perfect way to warm you up is a hot bowl of soup. The loaded baked potato flavor and creamy cauliflower combined makes for a real treat!
Butternut squash, chilli and coconut milk
My perfect autumn/winter Sunday evening meal involves a warming pot of this Butternut Squash, Chilli and Coconut Milk Soup bubbling on the stove and fresh Pumpkin Seed and Rye Soda Bread cooking in the oven. Best of all I can make this whole meal in under 45 minutes. Plus if you make a double quantity of the soup you have a couple of lunches sorted for the week ahead. And making soup and bread on the same day makes me feel like some sort of domestic goddess!
Anti-Inflammatory Red Lentil Soup With Caramelized Onions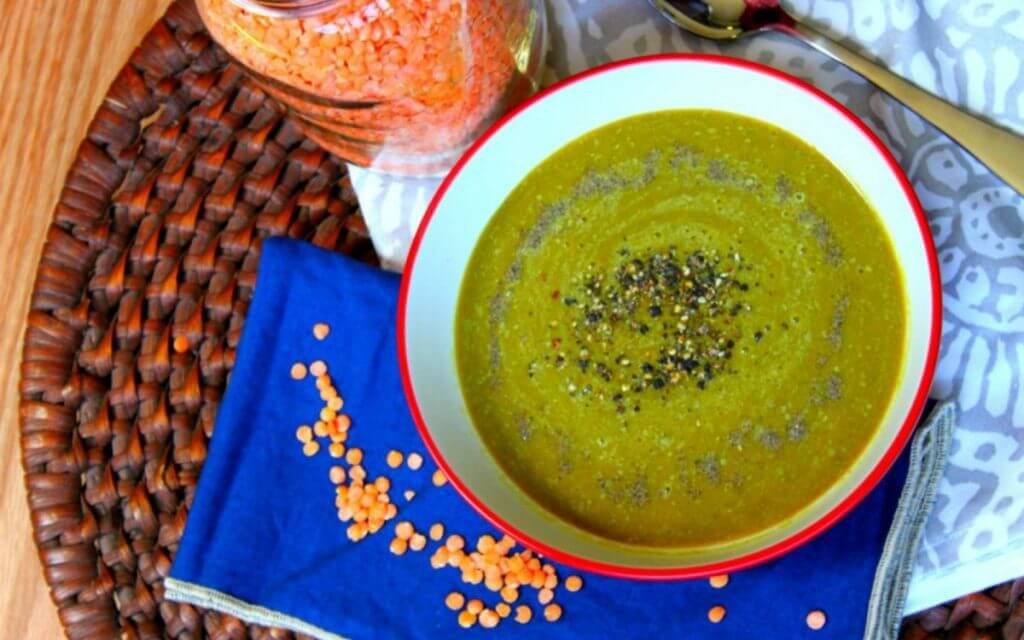 This delicious Anti-Inflammatory Soup is a nourishing blend of red lentils, caramelized onions, red chard and turmeric to warm you up or chill you at any time of year, especially if you need a little anti-inflammatory support.
Silky Cauliflower Soup
This Silky Cauliflower Soup is perfect for the winter because it will nourish your nails! It is high in vitamin C and the cauliflower will delight your taste buds. Plus, it is really quick and easy to make. The sprinkle of nutmeg makes all the difference in this recipe.
Smoky Potato Corn Chowder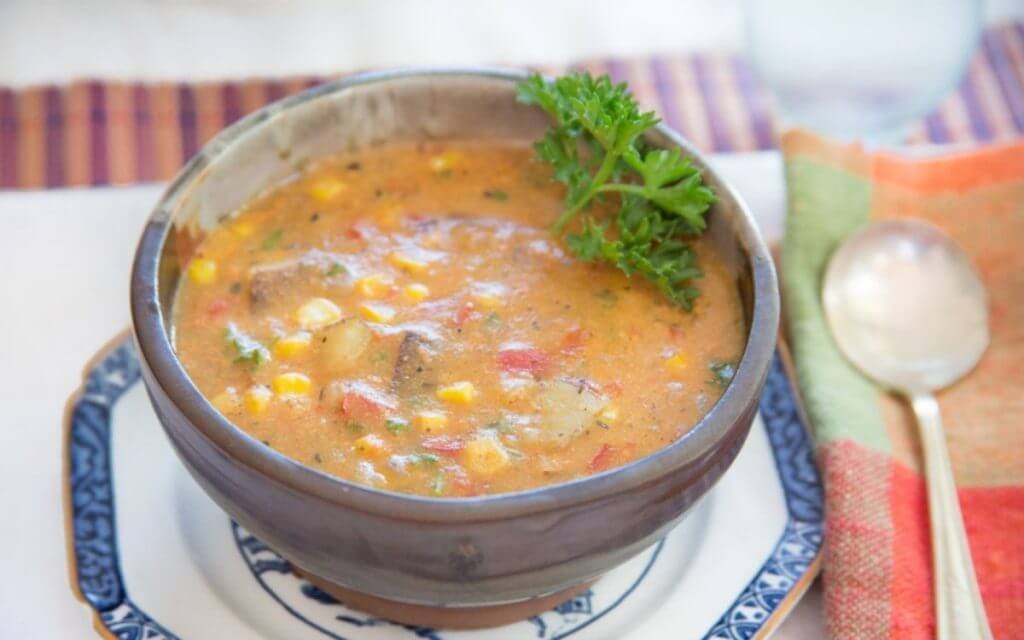 Escape the chill of winter with this delicious and comforting Smoky Potato Corn Chowder. Simple and easy to whip up on any weeknight! Corn, potatoes, delicious herbs, all blended together perfectly to create this creamy satisfying chowder; you can't go wrong.
More warming recipes below 🙂
WHO ELSE WANTS SOMETHING FOR THE SOUL ?
COMFORTING VEGAN SOUP RECIPES FOR FALL AND WINTER