What Is The Right Food To Cleanse Your Colon And Happy Microbiome?
|
What is the right Food to Cleanse your Colon?
 What kind of food makes the microbiome happy?
To cleanse your colon through a program can help to detox the body and the microbiome. Also, it helps to lose weight and regain health. If you are undergoing a colon cleanse, junk foods and processed food will not help in the process because this kind of food is one of the main reasons why the colon needs to detox. 
Eating unhealthy foods during the colon cleaning process can stop the process and cause stomach aches, cramps, and drowsiness.
Different kinds of food can clean your colon; some foods do the opposite.
Some foods will cause harmful effects on the body and clog, and irritate the colon.
You should keep in mind that the more you eat, the less you cleanse. Easy-to-digest foods can help clean the colon and give your body energy to break down and destroy waste. If you are interested in cleansing and detoxing your body, you need to eat the right kind of food, such as the following:
1. Fresh vegetable and fruit juices help to cleanse your colon
Fresh vegetables and fruits will help your body cleanse the colon. Because there are no pulps to be digested, the body will quickly absorb the vitamins and minerals. 
Fresh fruit juice will boost your energy and allow your body to flush out more fecal waste. Raw juices contain pure enzymes and help your body to rejuvenate itself.
Food For Colon Cleanse 
Fresh fruit juice is very good for rejuvenation and enhancing the digestive system. The body does not process fructose (fruit sugar); it processes refined sugar so you will not gain extra pounds.
If you are interested in juicing, make sure it is fresh. Bottled juices are not as effective as fresh juices because the enzymes are dead.
2. Fresh fruits
These foods are easily digested and can help in the cleansing process as a natural cleanser. It is recommended to add fruits to your breakfast. Your natural dietary cycle will likely decide on body cleaning in the morning.
3. Fresh vegetables
Greens clean your colon but can be a little wily if your digestion is not yet ready. The very best colon cleansers are raw vegetables, but when you have digestive issues, you can possibly eat fresh vegetable salad during lunch when your digestive enzymes are in good condition. Then you can eat vegetable dishes for evening meals. By working together with your natural dietary cycles, you can possibly enhance your digestion and your body's ability to cleanse.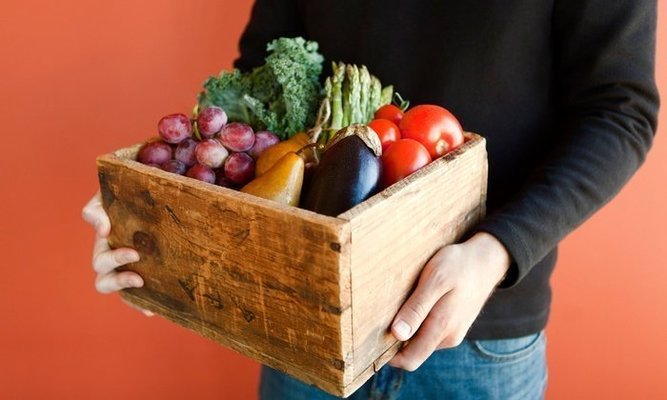 4. Raw Foods
Raw food diets can include vegetables and fruits, seeds, and grains. The raw food diet will be more comfortable by using tools like a dehydrator.
See also > A HEALTHY SAUERKRAUT RECIPE DIY GOOD FOR YOUR GUT
THE BEST TIPS ON HOW TO DO A RAW FOOD DETOX
5. Grains
Grains like amaranth, rice, quinoa, and flax seeds benefit colon cleansing. Don't eat pasta during a colon cleanse; it stops your body's natural rejuvenation process. Take notice that all grains will slow down your digestion, so the more you eat, the slower you cleanse.
6. No Meat
Although red meats, turkey, fish, and chicken are not effective cleansers, you should stop eating them immediately. Meats can be hard to digest, especially if you eat them with bread.
See also How To Support Your Microbiome That Keep You Healthy?
Read  and find recipes > MICROGREENS A HEALTHY SUPERFOOD
See also Are These The Best Healthy Smoothie Recipes You Ever Need?<
Read >MICROBIOME – HOW TO TAKE CARE OF A HEALTHY INTESTINAL FLORA