Yummy, Low Fat, Low Sugar Raw Vegan Dessert Recipes
|
Raw vegan dessert recipes without regret
This raw vegan dessert recipes are made to enjoy, they are prepared with ingredients which do not have need for extra sugar or fat.
All is natural and healthy and can even be enjoyed from people with diabetes or those on a diet.
Nobody has to suffer and go without dessert. Here are recipes, everybody can enjoy.All healthy cruelty-free ingredients and you don't even have to bake and use the oven.
Choose from the variety of Yummy raw vegan  dessert recipes and see which one you like most.
Which one do you make your favorite?
Gather your friends and family and spoil them. 🙂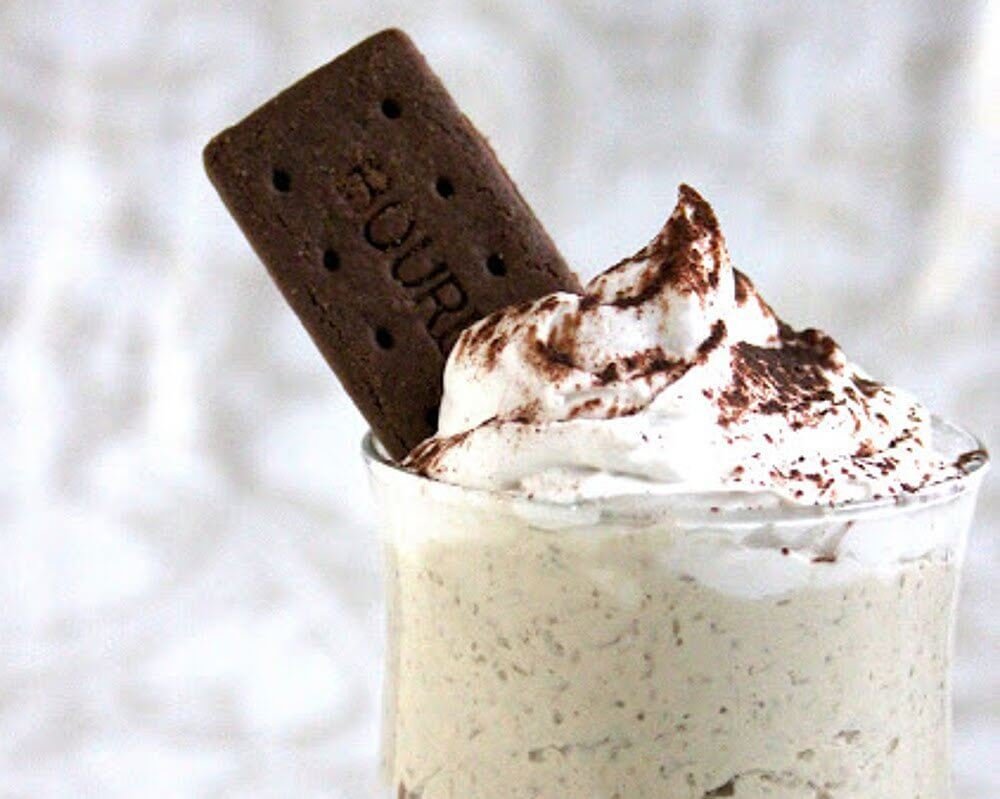 Dip a chocolate biscuit into a chocolatey tiramisu with extra coconut whipped cream on top, and this is sure to be a party in your mouth. The extra strong taste of coffee will keep you alert and energized.
Go ahead and use whatever fresh fruits you have, and top these off with little goodies like cacao, goji berries, or coconut flakes. They are best enjoyed in the sunshine, with your friends, family, and animal buddies.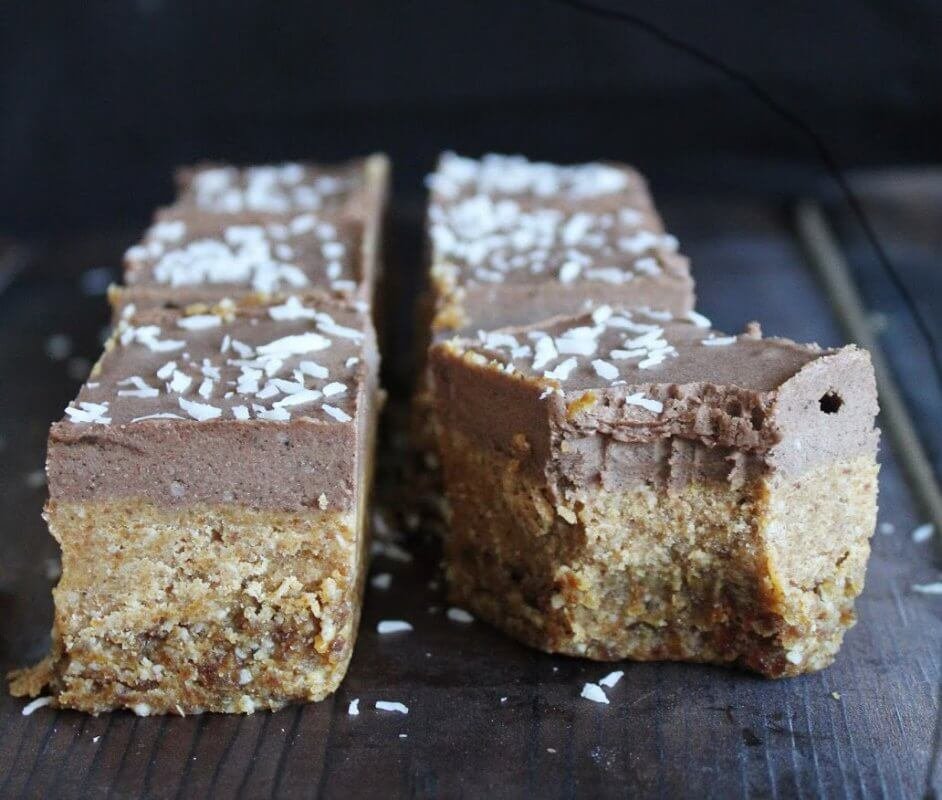 Miss those chewy, gooey, oh-so-good Snickers bar? Well, we have something better and a lot healthier! Try these vegan Chocolate Cream Caramel Bars to fight those mid-day hunger pangs. Guilt-free.
Carrot cake is a classic that many know and love. Here's a healthy, cruelty-free cake that's (just as the title states) DIVINE!
If you love the combined taste of mint chocolate, you'll love these bars. They are the perfect way to satisfy your ice cream craving — vegan-style!
Find even more goodies here > 10 Low Fat, Low Sugar, Raw Vegan Desserts
More Dessert Recipes