These Top Raw Vegan Desserts Will Change Your Life
|
Top Raw Vegan Desserts
These top raw vegan desserts will change your life. Why? Because you will realize there is no need for baking and cooking and it is much healthier, tastier, faster to prepare and also delicious.
Never use an oven again to prepare cakes cookies and desserts. Raw, no-bake is the new life-changing way of preparing these goodies.
Try it out and see if you like it. All the vitamins and nutrients are in these desserts, all-natural and nourishing. All you need is a powerful blender like a Vitamix and a freezer or fridge.
Try them all and Enjoy.
Top Raw Vegan Desserts Will Change Your Life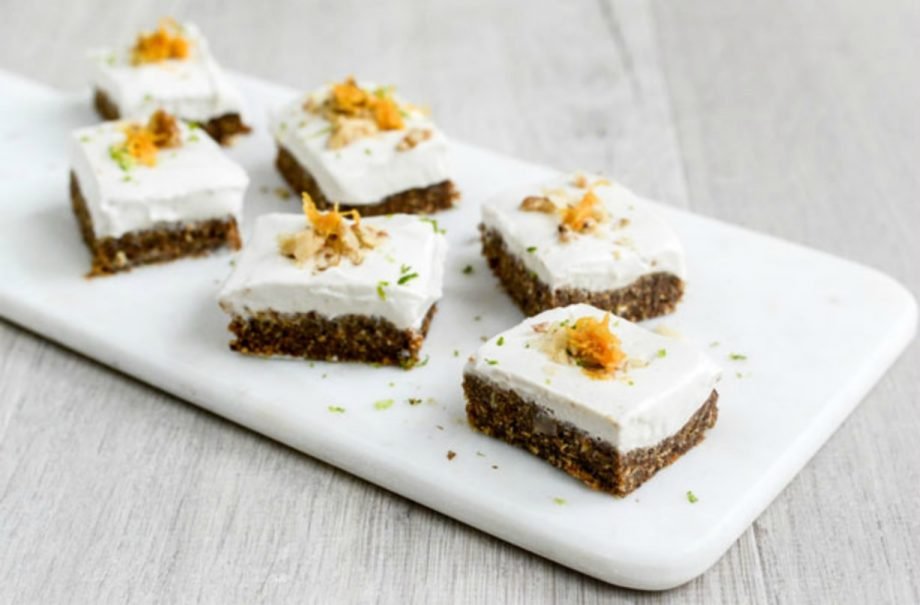 Raw carrot cake with vegan cashew nut frosting is a healthier version of a classic carrot cake. If you've never tried a raw cake, this is a great place to start. This vegan carrot cake recipe is delicious cut up into squares and shared. It's quick and simple to make, just make sure you have a good food processor to hand as most of the ingredients are blitzed.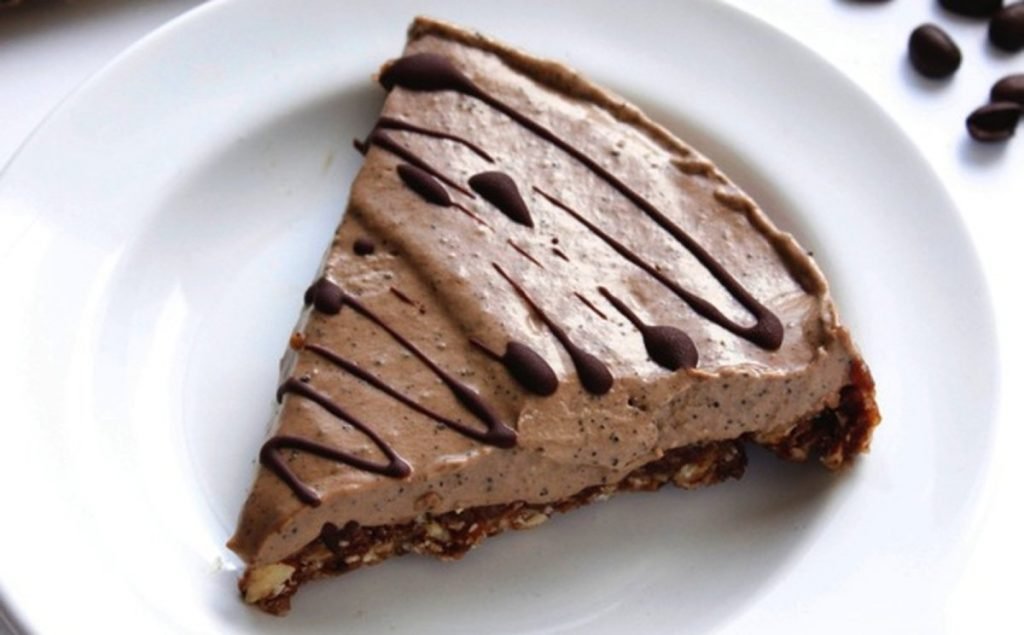 This raw dessert is the coffee lover's dream! The creamy cashew filling is infused with brewed black coffee and rich espresso beans and it sits atop a crust of almonds and dates. Not to mention, it has chocolate!

This cake may look super-fancy, but it's surprisingly easy to make! All it takes to make this decadent cream cake is a few ingredients and a high-speed blender. How's that for a stress-free dessert that's absolutely decadent?
No-Bake Peanut Butter Cheesecake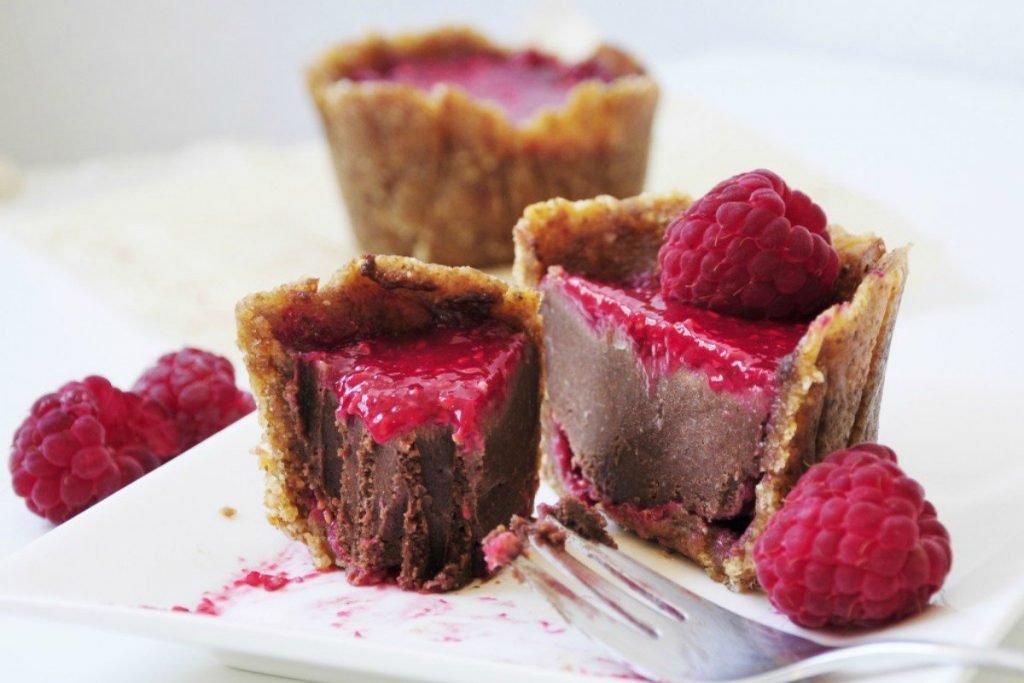 The best part about a mini-cake is that you don't have to share. It takes just two ingredients to form the crust and the fudgy chocolate filling simply melts in your mouth. Not to mention, the chocolate and raspberry combo is a major win for flavor!
Our vegan berry mouse cake bar is a sweet vegan treat. The perfect combination of coconut cream and cashew nuts make this berry mousse cake rich and creamy, without using any animal products!

This crowd-pleasing raw dessert is the perfect cooling treat for spring and summer parties, or for anyone who loves the combination of mint and chocolate together. It's creamy and chocolatey, yet  not overly rich due to the refreshing addition of mint
If you love peanut butter, then these no-bake energy bars need to be on your "must-make" list. Once you try these, you'll never think of store-bought bars the same way. Packed with creamy peanut butter, oats, and almonds, these bars have the necessary fuel to keep you going for hours.
This cake was created by accident, when the recipe's creator added chia seeds to the already creamy filling and was left with a light and fluffy texture that resembled marshmallows exactly! Although this dessert is fluffy like marshmallows, it's not nearly as sweet, making it easy to sit back and indulge.
Does it get any better than this? Chewy chocolate cookies sandwich a rich peppermint vanilla cream filling. The cookies are dipped in a decadent chocolate coating, transforming them from amazing to irresistibly delicious.
These brownies are three layers of dessert heaven. A brownie base made of healthy nuts and dried fruit, a rich layer of date caramel, and a smooth frosting-like chocolate topping come together in a decadent treat that nobody would ever guess is also raw.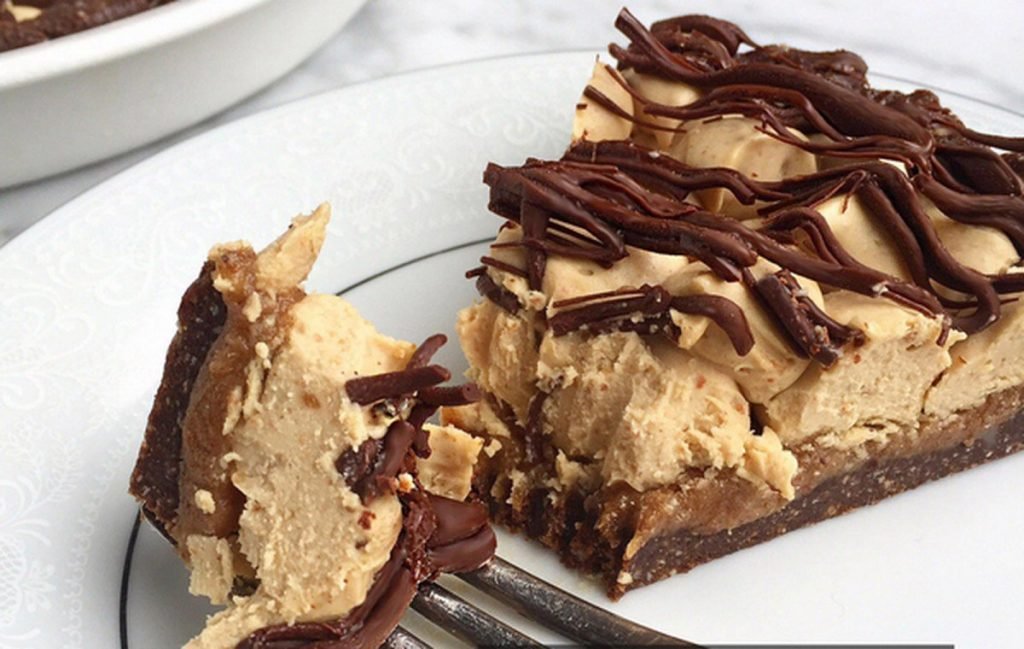 The dessert of your dreams is finally here! This raw no-bake delight is packed with nothing but the good stuff: rich chocolate, creamy peanut butter, and ooey-gooey caramel making it reminiscent of its famous namesake candy bar.
Find even more recipes here Top raw vegan recipes
Here are even more Recipes > Yummy, Low Fat, Low Sugar Raw Vegan Dessert Recipes