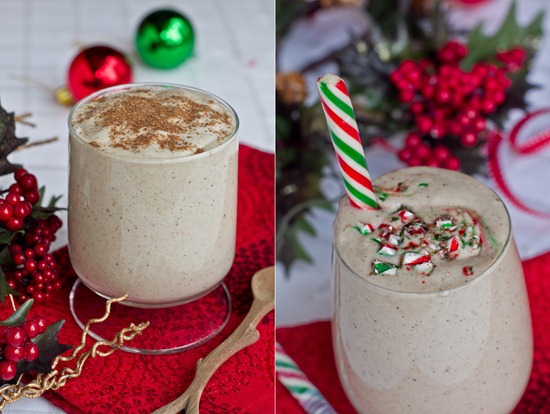 Today, I am sharing my all-time favourite holiday drink…Egg Nog, Only there are no eggs or cream in it so it is technically Egg and Dairy-free Nog. It contains some kick-butt ingredients like avocado, banana, and coconut milk that blend together to create a creamy and rich indulgent drink. This Vegan Nog is highly addictive and fairly sweet, so less is more in this case. Or if you are feeling down in the dumps, more is more.
It's your call. Read more: Vegan Nog: Classic and Peppermint
Mocha & Black Bean Mousse Cake
If you're looking for the perfect creamy cake, then Green Kitchen Stories has got the recipe for you.
Vegan Apple Gingerbread Cake
Minimalist Baker's apple gingerbread cake looks impressive, but it can be made in just one hour
CHEWY PEANUT BUTTER AND CHOCOLATE CEREAL BARS
These bars are my heaven.

If you're a fan of Rice Krispie treats, chocolate, and peanut butter, you'll be a fan of Averie Cooks' vegan cereal bars.
No-Bake Recipe: Coconut Snowballs (Gluten-Free, Nut-Free & Vegan!)
<

These coconut snowballs by The Kitchn are as cute as they are easy to make
No-Cook Fudge
Peanut butter and bananas make a perfectly creamy no-cook fudge in Cookie and Kate's recipe
For even more, look here >16 Vegan Holiday Dessert Recipes
More recipes Delightful Dinner Recipes You Can Fall In Love With