Stay Cool With This 9 Fruity Cooling Drinks
|
9 fruity cooling drinks
The secret for successful summer evenings is fruity cooling drinks. The cool drinks are now also an important part of a party and true trendsetters. With the many different mixed drinks, the creativity and the skills are put to the test. At home, one can always score with his guests with creative cooling drinks and juices. Especially in summer: the main thing is refreshing.
If its a weekend and the thermometer goes beyond the 30 ° C limit. This is the perfect time for a refreshing pool or garden party with friends and acquaintances. In addition to cool water, there should also be really fruity cooling drinks.
We need fruity cooling drinks when the weather gets warmer. Here are cooling drinks from a hot country where the people know how to stay cool with fruity drinks Try these recipes and enjoy them in the warmer time ahead to stay cool, hydrated, and healthy. All these drinks are prepared from fruits spices and herbs which keep us vital and alert in the summertime and also in cooler times we can enjoy them.
Good to be prepared and try them.
Fruity Cooling Drinks
Summer is the best way to take refreshing drinks to avoid the effects of the heat in our health. We should drink and eat fruits to avoid dehydration and other illnesses and for us to stay healthy. Fruits like strawberries and bananas are packed with potassium, vitamin C, and antioxidants that are needed by our body.
Triple Berry consists of raspberries, blueberries, and blackberries (some of my absolute favorite berries!). This is one of my favorite tasting smoothies, it's sweet from the bananas, tangy from the raspberries, and the texture is thick and smooth.
A ripe and juicy mango is delicious just sliced up but it's even better in a squash. Homemade squashes are easy to make and are free from artificial colours and preservatives. Also, they are so tasty that your friends and family drinking carbonated drinks will envy you.
A beautiful yellow colored drink that you can make yourself with just 2 ingredients. This one goes down great in parties. Serve the sweet, fruity squash in a highball glass over some ice cubes and you can also garnish them with mint leaves.
A very powerful drink with the goodness of beetroot and carrot and I have added jaggery and coconut to enhance its taste. Very refreshing juice for our mind and body. You can add either more carrots or beetroots as per your taste. One of the best vegetable juices,besides being healthy they are delicious too. A super healthy drink that's much fresher, safer and cheaper than the store-bought ones
Fresh Watermelon Mint Lemonade is incredibly a refreshing summer drink on a hot day. Watermelon is a classic summer fruit and with the addition of lemon, mint makes the combination all the more refreshing.
Great alternatives to sodas and sugary carbonated drinks.Calorie-free thirst quencher with no added colour or preservatives. Beat the season's rising temperature with this simple, refreshing drink with full of antioxidants.
Making juices at home is such an easy process, more hygienic and healthy too. Homemade juices are free from artificial colours and preservatives. Their nutritional values are also high when compared to packed drinks.
But still, we rely on packed fruit drinks for we don't have the time or might be lazy to make them at home.
Today I have posted a Detox juice using mint and coriander leaves with honey and lime. It helps to remove the toxins from our body and cleanses our system totally.
Mint and Coriander leaves are readily available in the market. They have anti-oxidant property, disease removing property and health-promoting property. They are rich in dietary fiber helps to ease constipation condition and weight loss.
Refreshing Strawberry Limeade with a kick. These easy limeades can be easily made in a blender and enjoyed in no time!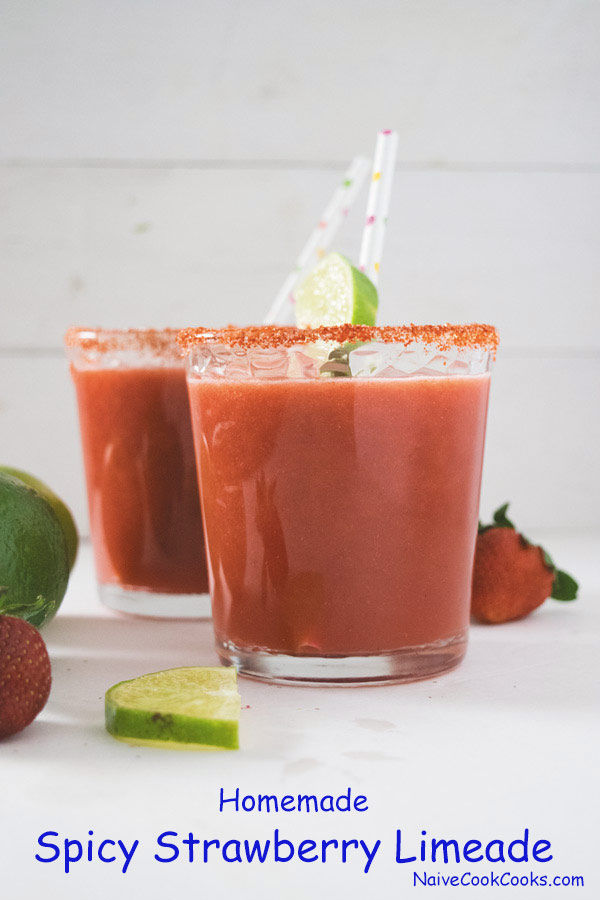 Friday and drinks always go hand in hand but what if you are not the type who enjoys alcohol and you are way too bored drinking soda?! Let's make something fun, refreshing and perfect for every age group! This lime & strawberry limeade is everything hot weather demands. Made in a blender in just a few minutes with very few basic ingredients, these are great for evenings with family, for a picnic with kids or just about anytime.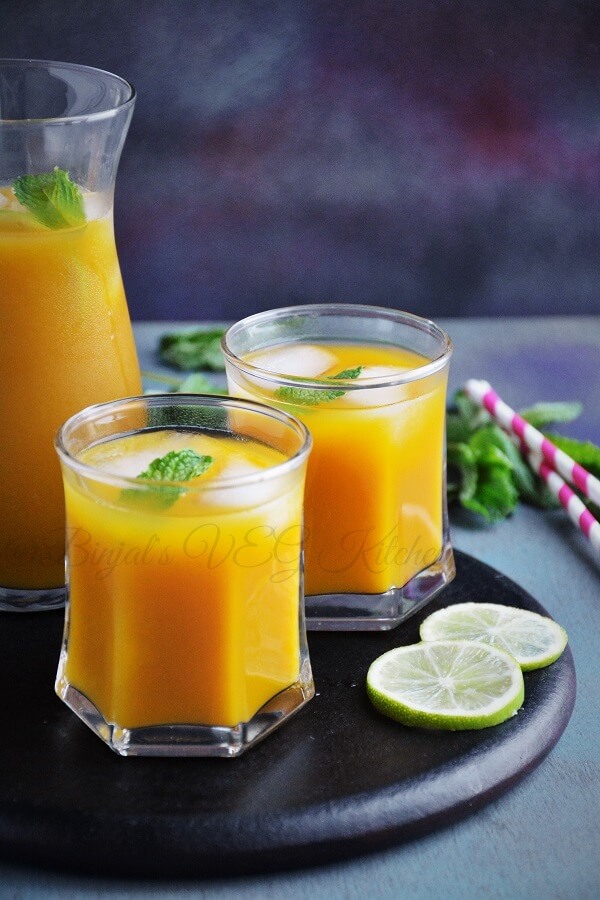 Mango Iced Tea is a delicious, sweet and tangy refreshing beverage that is the most perfect in the heat of summer. Homemade Mango Iced Tea is very similar to making hot tea, however, there are a few differences. Follow these simple steps on how to make great tasty iced tea. Here is my recipe, which is the perfect complement to a hot day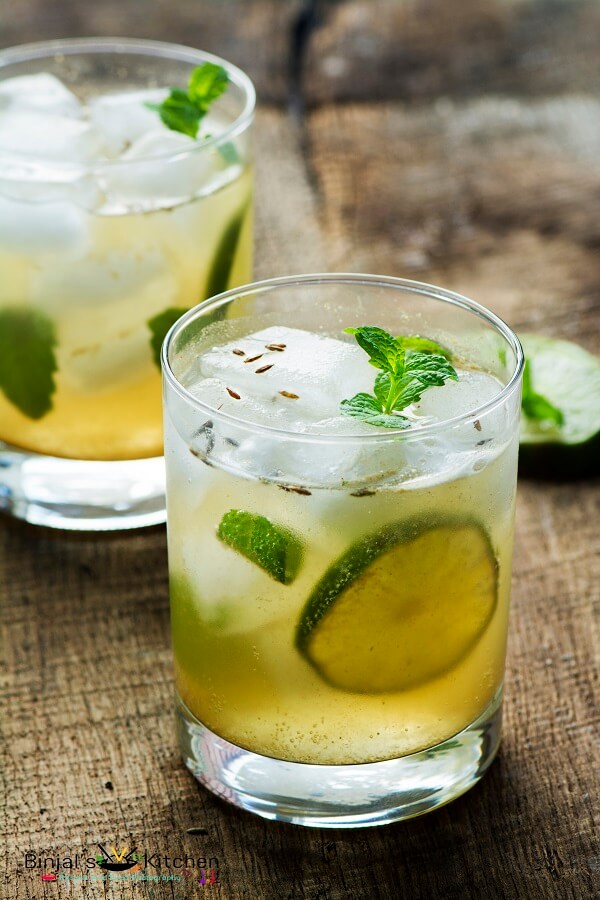 Nimbu Masala Soda also known as Banta, Batli Soda, Goli Soda or Goti Soda (Goti means small marble ball) lots of other name. The name Nimbu Masala Soda is an informal term for a carbonated lemon-flavored soft drink. It is very popular in India. Even it is popular across North India and especially the capital Delhi. In fact, it is known as "Delhi's Local Drink", Nimbu (Lemon) soda or Kanchay Waali Drink.
The drink is often sold mixed with lemon juice, crushed ice, chaat masala, and kalanamak (black salt) as a carbonated variant of popular lemonades Shikanjvi or Jal-Jeera. It is available at street-sellers known as Bantawala.
If you are grown up in India, then I am sure that you have been taken baraf Ka Gola, Pani Puri, street food, etc…and NimbuMasal Soda is one of them. And it is also easily available on each and every corner, street of India.
by Radha Natarajan
This lime and ginger drink will revive your energy levels and your taste buds.  A  very refreshing, coolant as well .that has a unique flavor.  If you love ginger and lime you'll love this tasty lemonade.
Although some may find  the  taste of ginger overpowering, it's health benefits are well worth including in your regular diet
Especially recommended for morning sickness.  Ginger has also been shown to relieve inflammation, migraines, menstrual pains and improve your immune system.  A powerhouse of benefits from this ginger drink. Get recipe here
See also Plant-Based Recipes For Picnic To Make It A Beautiful Day