Tips to Make Healthy And Tasty Drinks and Smoothies
|
Tips to Make Healthy And Tasty Drinks and Smoothies
Making your own fruit and vegetable juice diet at home is an inexpensive way to stay healthy and have all the nutrition you need. These tips will help you make the best tasting and healthiest juices and smoothies possible, whether you are making healthy vegetable juices or tasty fruit juices and smoothies.
Juice Diet – Smoothie
Add chopped ice to your juice to make it a cool treat in the summer! It's like drinking a smoothie while actually knowing what ingredients are in it and where they came from (and how clean they were when they went into the juicer!  What a tasty way to chill out.
Kids will like your juice diet adventures and will join you. Start with smoothies, and you may add honey or even fruit sherbet to it. Start with one vegetable or fruit in the smoothie; when you try to add different items, it won't taste much different from the first smoothie you've given to them.
Add some vanilla if you want to have juice that tastes like a commercial smoothie! Or go for the real thing – scrape a vanilla pod and enjoy the smooth, creamy flavor of the final product. Fulfill the smoothie experience by adding a little bit of unsweetened almond milk to your drink.
Regarding juicing, you can simply drink the juice by itself, or you can use it in either a frozen beverage or a smoothie. This will help keep things interesting and tasty when mixing them up.
It is a good idea to remember that children will more eagerly consume the juice if it is in the form of a smoothie. They will also generally enjoy sweeter-tasting juices. One fantastic mixture that many children will love is a strawberry and apple smoothie.
Tips to Make Healthy And Tasty Drinks and Smoothies
Are you out of ideas for new, fresh smoothies? A lot of wonderful recipes can be found. Here I recommend an exceptional book. Without any variations, you will quickly get tired of them, change your recipe and try new variations.
Your juicer can provide delicious juice to add to a healthy smoothie. Juice the fruits you desire, add ice and bananas or herbs and spices, and place in a blender. Blend until smooth. This is a way to expand the uses of your juicer.
To get children to drink fruit juices, turn the juice into a smoothie. Kids will love it if you add ice or soy milk to a fruit juice; you can make a good-tasting, healthy drink.
With the tips above, you can make great tasting and healthy fruit and vegetable juices for your juice diet, Replace snacks and sugary beverages with pure fruit and vegetable juices; you will feel much better, more vital, and healthy. Prepare fruit and vegetable juices and smoothies for a high-energy meal.
For great recipes, Click here for Healing Tonics, Juices, and Smoothies: 100+ Elixirs to Nurture Body and Soul .
Chia Fruit Water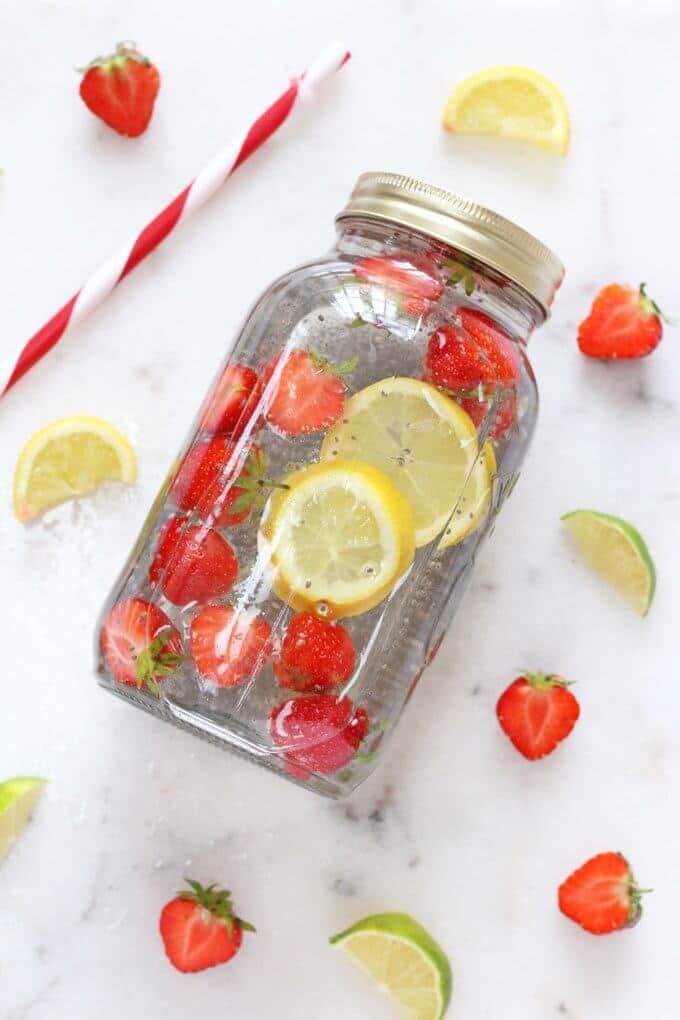 High in omega-3 fatty acids, fiber, and protein, chia seeds make a surprisingly awesome addition to your infused water.
Sprinkle in a tablespoon with your fruit of choice and give your water a nutritious twist.
Find the recipe here: My Fussy Eater
Green Juice Goodness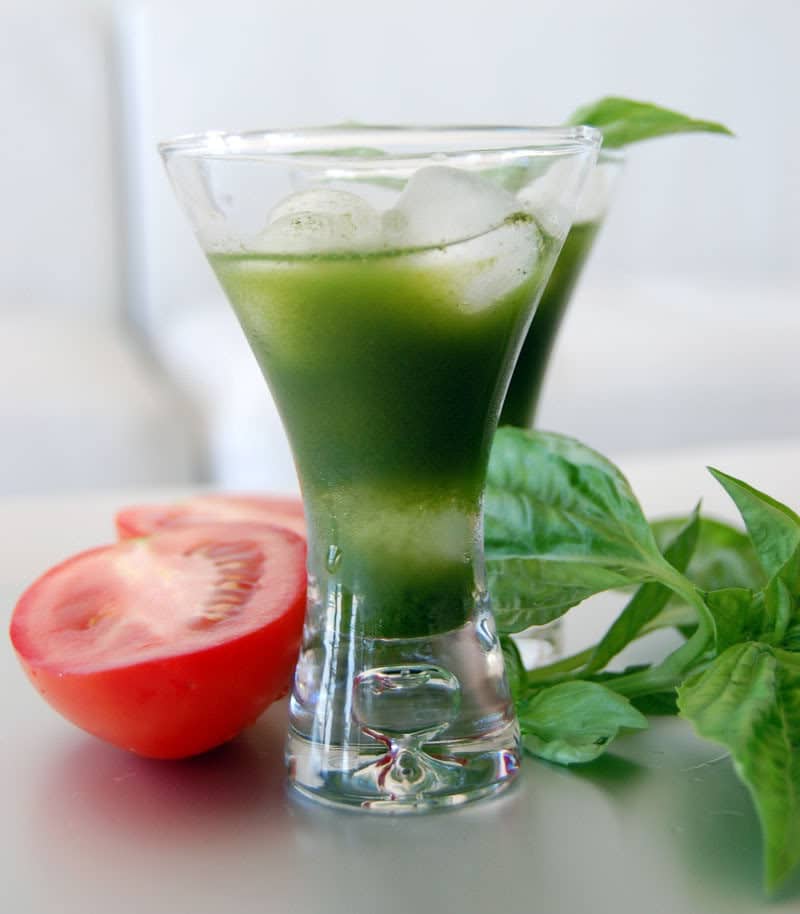 Hitting the right combination and proportions of greens makes a world of difference in how your juice tastes. With tomato and cucumber – a mild combination – as your base for this recipe and fresh, fragrant herbs hanging in the backdrop, getting your greens down will be a cinch. Find this revitalizing juice at Global Girl.
Creamy Cashew, Banana, and Spirulina Smoothie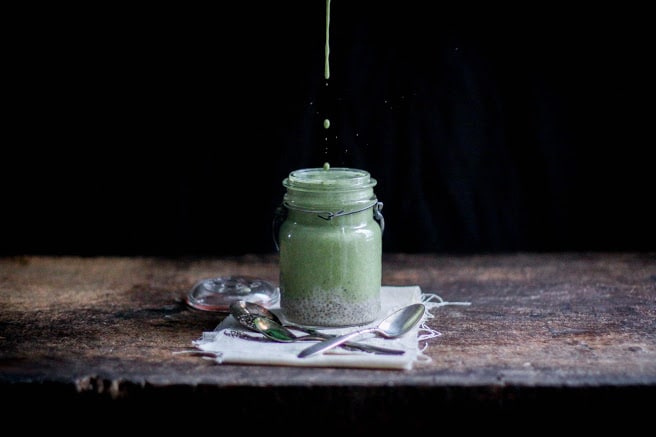 Did you know how easy it was to make your own cashew milk? Steering away from the minty flavors in the recipes above, this one uses mango and orange to take you on a tropical journey. Try it with or without the chia pudding and enjoy it.
Find the recipe here: This Rawsome Vegan Life
Energizing Spirulina Smoothie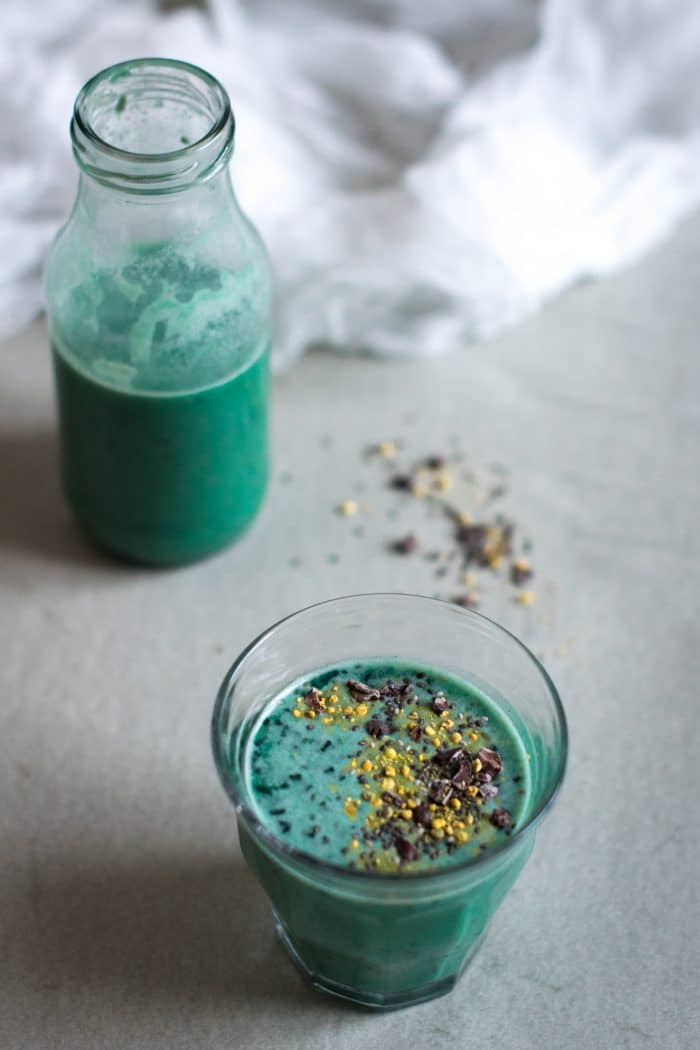 With flavors similar to a nutty cinnamon banana bread, this superfood smoothie is for certain a pleaser to those with a picky palate.
Find the recipe here: In The Mood For Food
Vegan Mint Chip Smoothie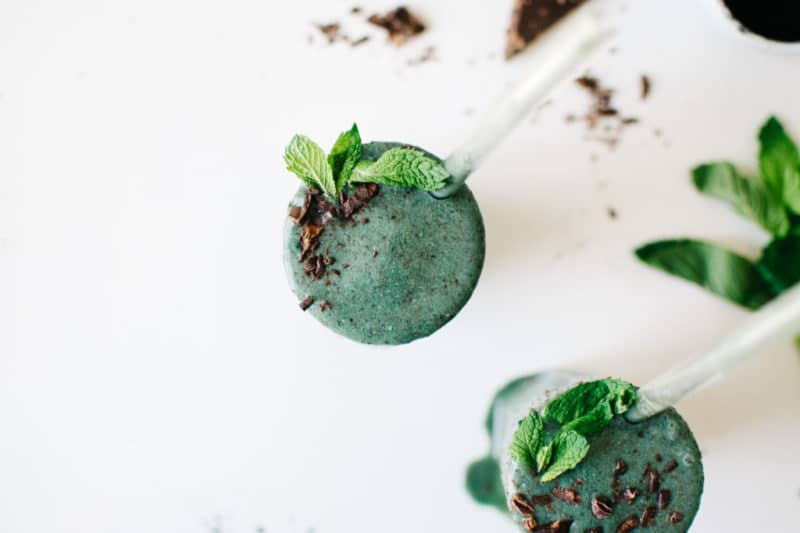 Shredded coconut, non-dairy milk, and frozen banana all round out this fantastic smoothie that is all about soothing the soul with a classic mint chip flavor without filling your body with junk. Talk about a win-win.
Find the recipe here: Kale and Caramel.
See also A Smoothie With Mango, Carrots, And Kiwi For Your Wellbeing.
And > How to Make Healthy Smoothie Recipes That Are Nutritious & Delicious!
Protect  Yourself and Your Family from the most common chronic vegan deficiencies — without taking a bunch of supplements.  Click here to Get it now for a special low price use coupon code veglove