Can Veganism Save the World ? Lets Go Vegan And Help
|
Is veganism going to be a global movement ?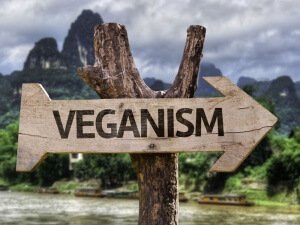 Can veganism save us ? More and more people are getting aware of the terrible way the animals are treated.
But many still believe in the myth that we need to eat meat to get enough protein .
Will the start of a movement and education change this?
There are also the environmental and health issues.
Maybe there will  be no other way ?
Can a vegan diet save the world? According to a new report from the UN, the answer is "yes." The Guardian writes that "a global shift towards a vegan diet is vital to save the world from hunger, fuel poverty, and the worst impacts of climate change." The report notes that the Western preference for meat- and dairy-heavy diets is "unsustainable," especially as the population is expected to grow to 9.1 billion by 2050.
The UN isn't the only one advocating a more plant-focused diet. A couple from the United Kingdom are working hard to make "Veganuary" a global movement.
Read more about here
UN Says It Can Save the World From Destruction
Read also >A Vegan Food Revolution is going on – Is Germany Leading ?