Delicious Dairy-Free Ice Cream Recipes For Vegans
|
Dairy-free ice cream for vegan
Do you love ice cream but want to avoid animal products? Then you are exactly right here! Vegan ice cream recipes are in no way inferior to milk or cream ice cream and are at least as creamy. Scoop your way through classic vanilla ice cream made with plant-based ingredients. With these 13 plant-based, frosty creations, ice cream dreams come true!
The best thing about making your own ice cream is that you can choose your own ingredients. Certainly, ice cream has a reputation for being rather unhealthy and containing a lot of sugar. But there are healthy alternatives with, for example, 100% fruit. Let yourself be surprised.
Vegans can have their ice cream recipes dairy-free and even more delicious than the real thing.
See these amazing recipes and know there are healthy and can be enjoyed without regret.
Do you crave ice cream? Here you can find the ice recipes for a really delicious treat.
Creamy Mint Brownie, Chocolate, Caramel, Green Tea Coconut, Vanilla, Peanut Butter, Peach Ice Cream, what is your heart's desire?
You can have it!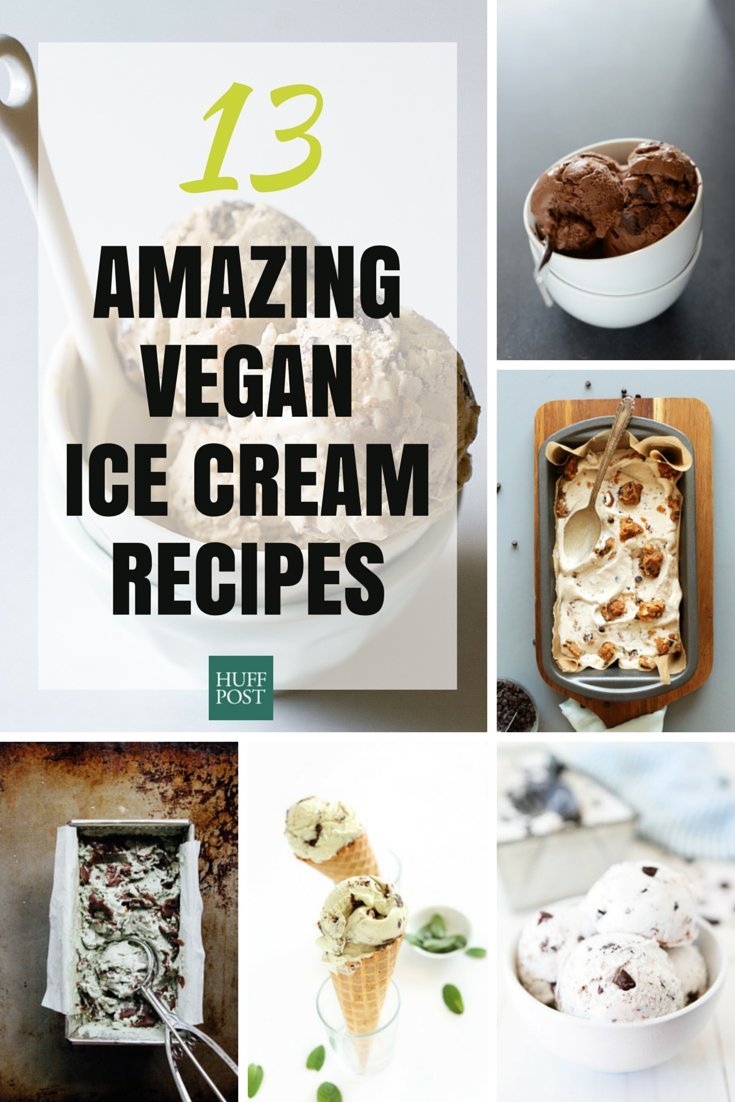 Photo credit: Edible Perspective, Minimalist Baker, Two Peas and Their Pod, This Rawsome Life
We're not talking about ice cream made with banana substitutes here, either. While those simple recipes do have their time and place, they don't quite hit the spot when a real craving for ice cream hits. Nope, we found recipes out there that won't make you miss the dairy for a second. These vegan ice creams are sometimes even better than the real thing. Seriously.
For the recipes, click the link below
More Recipes > THE ULTIMATE VEGAN ICE CREAM RECIPES TO ENJOY THE SUMMER