The Most Delicious Vegan Biscuit and Gravy Recipes Ever
|
Delicious Vegan Biscuit and Gravy Recipes
These delicious vegan biscuits and Gravy Recipes will make your day. A popular dish everybody likes no matter where you live and if you are familiar with this dish, it will satisfy you and make you feel cozy.
These recipes are right for this time of the year, especially in the holiday time when all is about eating, feeling good, and visiting friends and family.
Here are some tasty and delicious vegan biscuit and gravy recipes and you can try them all. Find the best one for yourself and add it to your menu.
Prepare and enjoy.
 The Most Delicious Vegan Biscuit and Gravy Recipes Ever
We have biscuit recipes that will appeal to everyone including gluten-free. Whether you prefer your gravy white or brown, we have recipes for that as well. So get ready to soak up the goodness of these 15 biscuits and gravy recipes.
1. Flaky Vegan White Bean Biscuits with Rosemary Butter
If you like sweet potato biscuits, you'll love these Flaky Vegan White Bean Biscuits with Rosemary Butter. The biscuits are light and tender and the compound butter mixed with fresh rosemary makes these extra special and delicious.
2. Vegan Thanksgiving Gravy
In this Vegan Thanksgiving Gravy, pureed roasted shallots, garlic, and marsala wine add tons of flavor. Since it's low in fat, you can pour this gravy over everything and feel good about it.
3. Vegan Buttermilk Biscuits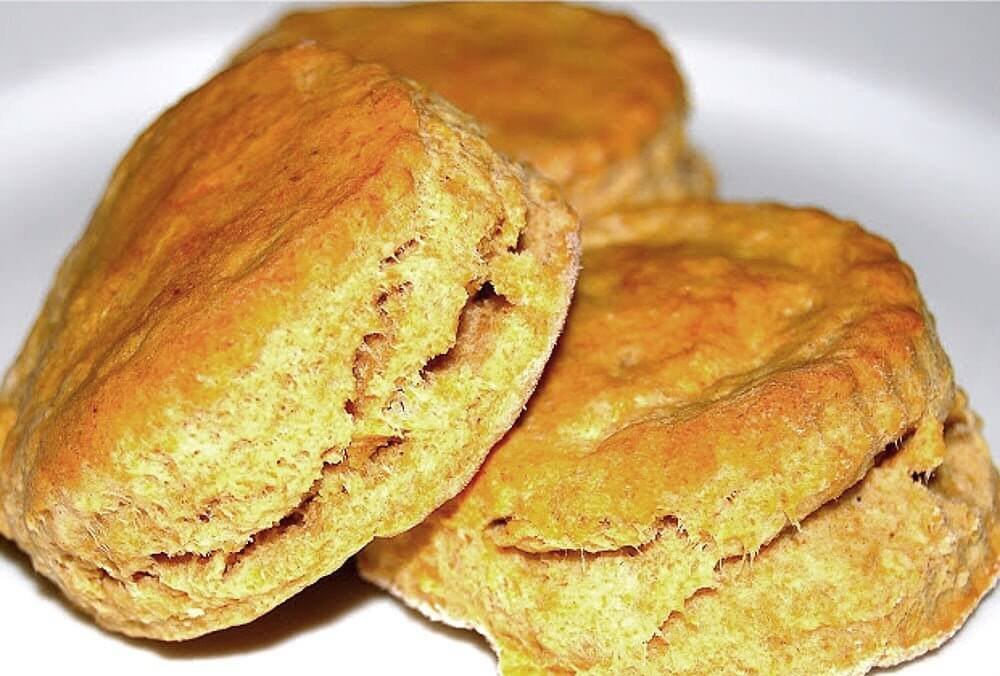 Buttermilk makes biscuits extra tender and delicious. These Vegan Buttermilk Biscuits have the vegan version of buttermilk – non-dairy milk with a little vinegar. The biscuits are light and fluffy and just waiting to dive into a big pool of gravy.
4. Vegan Biscuits and Sausage Gravy
When you need comforting, turn to these Vegan Biscuits and Sausage Gravy. The biscuits are light and fluffy with a hint of pumpkin pie spice. The thick, white gravy has vegan sausage running through it. If this doesn't bring you comfort, we don't know what will.
5. Savory Mushroom Gravy
These mushrooms give a rich, meaty taste to this dish. This Savory Mushroom Gravy uses cremini mushrooms along with thyme, sage, and a little white wine to make a flavorful gravy that will be delicious on everything.
6. Gluten-Free Biscuits and Mushroom Gravy
These Gluten-Free Biscuits and Mushroom Gravy are the ultimate comfort food. The biscuits are so soft and fluffy; you would never guess they're gluten-free. They are perfect for dunking into herb-filled mushroom gravy.
7. Butternut Squash Biscuits
These Butternut Squash Biscuits add nutmeg and squash to make colorful and delicious biscuits. They have lots of flaky layers and have that classic biscuit taste that will have you reaching for the butter or gravy.
Find even more recipes here> 15 Recipes for Vegan Biscuits and Gravy
GLUTEN-FREE RECIPES THAT ARE POWERFUL AND HEALTHY
DELIGHTFUL DINNER RECIPES YOU CAN FALL IN LOVE WITH
3 STEPS TO YOUR BEST SKIN
HOLIDAY LIMITED-TIME OFFER Don't miss out!