Your Vegan Cooking Adventure Begins Right Here!
|
Start your vegan cooking Adventure with these recipes
Vegan cooking with these recipes is easy.
Unless you do not want to spend a lot of money every day or search for a place where you can eat plant-based food, it is better to start with these easy-to-prepare recipes. Here are recipes everyone should be able to cook.
Even beginners can do it. Here are 10 recipes; you will surely find the ones you like most. There are a few things to learn, which are all provided for you here. Even the people who cook often can learn here some new things about the art of cooking vegan.
Why not start the cooking Adventure and prepare some awesome meals which make you proud
of yourself? There are even some recipes you can make and take food with you to work or school or to the beach, to a picnic.
Get started and enjoy the adventure.
Your Vegan Cooking Adventure Begins Here!
Before I became vegan, I knew how to cook a few basic dishes, mostly ones I had picked up from watching my mother. Most of my meals, however, involved a take-out menu and a phone or reservations. When I went veg, my options for eating out all but disappeared. There weren't any healthy places to eat, let alone vegetarian or vegan. I had no choice but to learn how to cook vegan dishes for myself. You don't have to learn to be a chef, but unless you live in a very vegan-friendly city and have the money to eat out all the time, there are some dishes every vegan should learn to cook for themselves. The list of dishes is probably different for each person, as we all have different likes and dislikes, but there are some go-to recipes that should be in your arsenal.
Here are 10 easy plant-based recipes every vegan should know how to cook.
Tofu scrambles are one of the first dishes I learned to cook because I really missed scrambled eggs. Now tofu scrambles are my easy, go-to, comfort food meals. One of the things I love about scrambles, besides how easy they are to make, is that they are a blank canvas for whatever flavors you like. Sometimes I make a plain scramble with a few herbs and spices but other times I go global. To date, I have made Italian, Mexican, Southwestern, Chinese, Greek and Jamaican scrambles.
One of the most useful and versatile recipes you can know is how to make crispy, tender baked tofu. Why? Because once you know how to make this, a million recipes are at your fingertips. I like to bake a few blocks of tofu at a time and keep it in an airtight container in the fridge for different meals all week.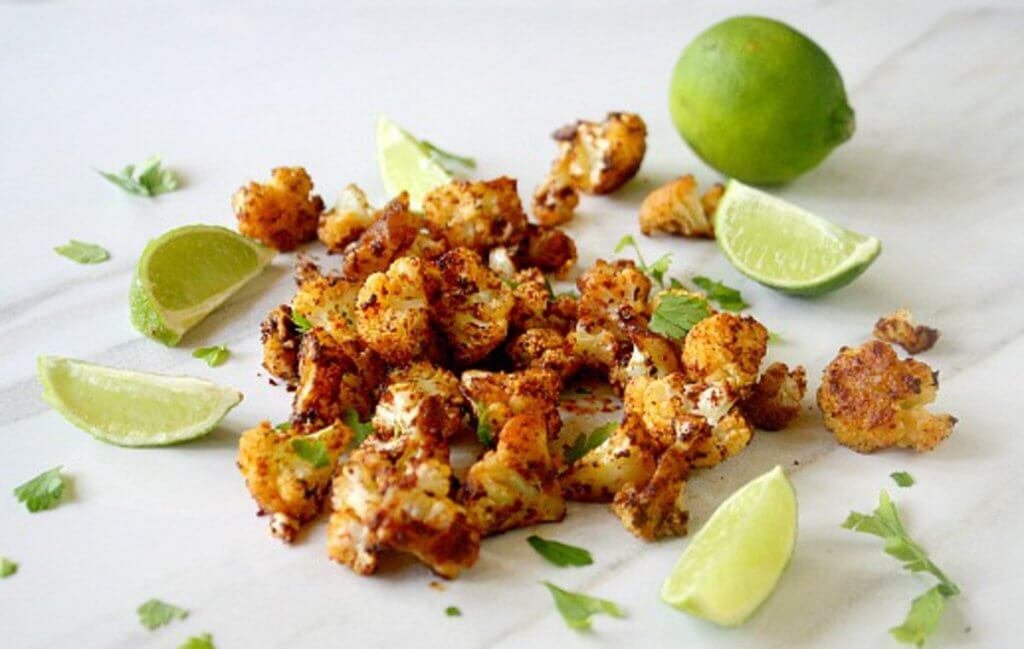 To make Perfectly Roasted Veggies: preheat the oven to 450 degrees. Cut your veggies into equally-sized pieces. Place the vegetables on a large baking sheet in a single layer. Drizzle with 1 or 2 tablespoons of olive oil and season with salt and pepper. Add 4 cloves of chopped garlic and ½ tsp. dried oregano or your favorite herb. Toss the vegetables so that they are all covered with oil and the seasoning is distributed. Roast for 20 minutes, toss vegetables and continue cooking for about 20 more minutes or until they are tender. For specific veggie cooking times and recipe ideas, see The Ultimate Guide to Roasting Veggies and How to Make 7 Delicious Roasted Veggie Dishes for Fall.
Grilled cheese is probably most people's favorite sandwich. It brings us back to childhood and is so comforting. Grilled cheese can also be very grown-up with specialty cheeses and other additions like tomato, spinach, and vegan bacon. If you think being vegan means no more grilled cheese, think again. With all the delicious, melty vegan cheeses out there, this favorite sandwich can be yours any time you crave it. Buy any of the great vegan brands or see 10 Homemade Vegan Cheeses to Add to Your Epic Grilled Cheese Sandwich if you want to make your own cheese.
To make a luxurious Grilled Cheese Sandwich with Spinach and Tomatoes: heat a skillet (non-stick or cast iron) over medium heat. Apply a light layer of vegan butter to one side of 2 slices of bread. Add some fresh baby spinach and 2 thin slices of tomato on the buttered side of one slice of bread. Lay 2 vegan cheese slices or ¼ cup shreds over the spinach and tomatoes and cover with the other slice of bread, buttered side down. Press the sandwiches together. Apply a layer of vegan butter to one outer bread slice of the sandwich. Gently lay the sandwich, buttered side down, in the hot pan. Keep pressing down with a spatula so that the ingredients melt together. When the bottom of the sandwich has browned, put butter on the top layer of bread and flip the sandwich over. Keep pressing down on the sandwich until the bottom side browns.
If you're going to enjoy a vegan grilled cheese, you need to have a warm bowl of soup to go with it; it's the classic combination. Even if you aren't having a sandwich, knowing how to make a big pot of soup is essential.
Each of these dishes is fast and easy to make but is healthy, satisfying, and delicious. If you learn to make even half of these recipes, I guarantee you will never feel deprived. It gets easier with practice, so get in the kitchen and create your own amazing vegan dishes.
Get all the Recipes here >10 Easy Vegan Recipes Everyone Should Know…Yes, EVERYONE!
See also > 7 Plant-Based Dinner Recipes That are Easy Enough for Beginners
Lead ImageSource: Photo by Rhea Parsons
More recipes Start To Cook Here Are Super Easy Recipes You Will Love.