Exciting Vegan Recipes To Try For Sriracha Lovers
|
Vegan recipes for Sriracha lovers, you will be excited about
If you love  Sriracha here are some excitingly good vegan Recipes for Sriracha lovers. The pictures of the dishes alone are mouth-watering. The hot sauce made of red jalapeno pepper has a high level of capsaicin much higher than in the same young and green pepper.
The Sriracha sauce was invented by the Chinese David Tran, who relocated to the United States in 1974 as an immigrant. From then on, his passion was the development of hot sauces, which he loved so much from his homeland, but unfortunately did not get to buy in the USA.
In 1980, he was finally recognized in the US and built shortly thereafter in Chinatown his first small production site of today's Sriracha sauce. The Sriracha Sauce by Huy Fong Foods is both vegan, gluten-free and even kosher.
Not only in Asian and Chinese cuisine, but it is also a popular ingredient, everywhere the Sriracha sauce was discovered as a finishing touch to many different foods.
Sriracha tastes hotter than other normal hot sauces because of this the right combination of garlic, salt, sugar, and vinegar, make it tasty. Whose palate is very sensitive and who does not know the product and its intensity, should slowly approach the desired sharpness and does the addition of Sriracha sauce to eat well.
Who likes hotness not only in his life but also in the food, will be delighted with this chili sauce.
Here are some beautiful food compositions which make really excitingly vegan recipes for Sriracha lovers. 
Give it a try
Exciting Vegan Recipes To Try For Sriracha Lovers
Ready to have your mind blown with one of the easiest and tastiest dinner recipes that you've ever?
Baked Mango Sriracha Cauliflower Wings

Sweet and spicy! Recipe here.
 Carrot Rice Noodle Bowl With Tahini-Sriracha Sauce
 Buffalo Sriracha Hummus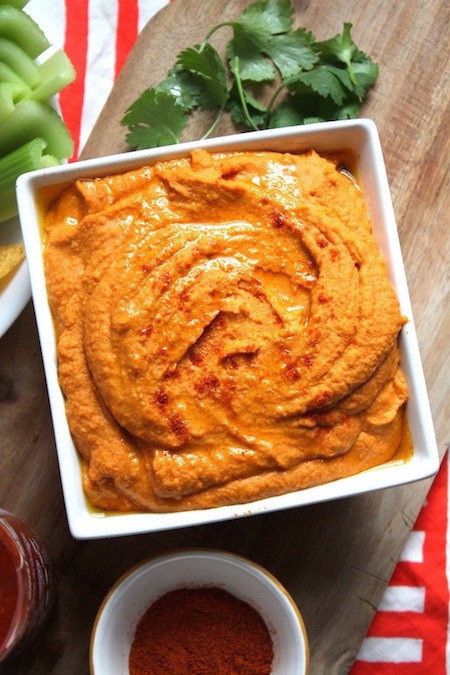 Sriracha BBQ Tofu With Pepper Jack on Spelt Crust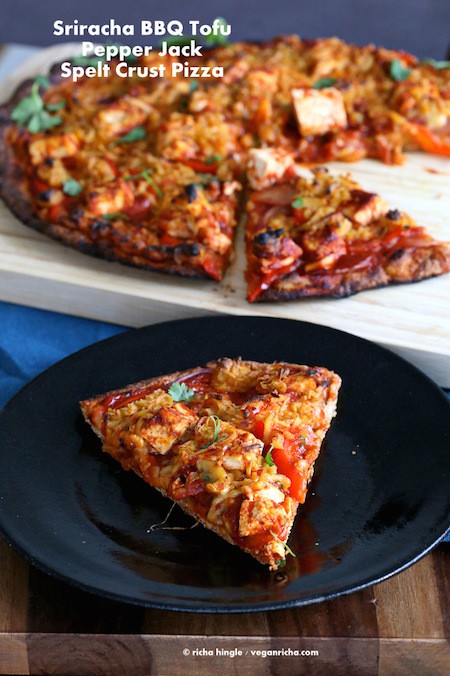 Find  even more here >Spicy Sriracha Recipes
More about spices > You Really Need The Spice Guide for Vegan Cooking