How To Turn Your Vegan Recipes Into Exotic Delicatessen
|
Exotic Vegan Recipes a Spicy Delight
Cook exotic vegan recipes with tropical spices. You can turn flavorless meals into something delicious with the original spices of Sri Lanka. Cha's Organics is a Fair Trade Company. The Company brings the naturally grown gourmet spices from the farms and gardens of Sri Lanka into our kitchen. Watch this video below, and you will see how the Spices and Tea grow and where they come from. You may be astounded to see the original places and how they are harvested.
Turmeric, Coconut, Nutmeg, Pepper, Ginger, Lemongrass, and so many more.  These spices give our food the exotic taste of the east.  Spice mix like Masala, Curry Powder will make our vegan recipes more flavorful. Here you can see how it is produced and packaged to bring it into our kitchen. Cha's organics is a Canadian Company, and you can see where you can buy or order the spices and tea here: Where To Buy. Below are some original Vegan Recipes from the kitchen of Sri Lanka.  The ingredients for this curry below may be unusual for us. Did you ever cook Cashew Curry? You should try it! Enjoy these exotic vegan recipes.
Cha's Organics spices and coconuts are all grown on biodiverse, small, and medium-scale family-owned organic farms. Visit the website of Cha's Organics.
Exotic Recipes a Spicy Delight
See where do Cha's Organics Products come from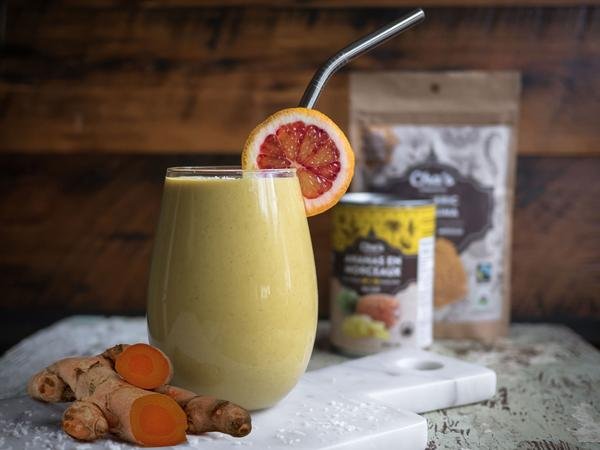 Smoothies are so easy to make, versatile, filling, and delicious, all the more so with the creamy goodness of coconut milk. Did you know that good quality coconut milk is naturally high in MCTs? These easy to burn fats are a perfect source of pre-workout energy that won't raise blood sugar the way that carbs do. So go ahead and replace your dairy, soy, or other milk with coconut milk for a delicious and nutritious fruity coconut treat.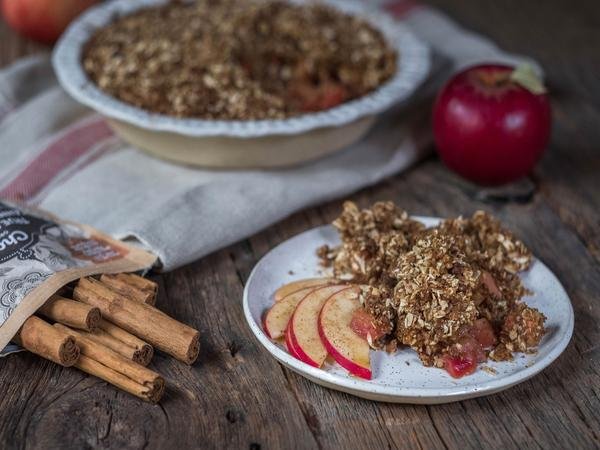 As summer comes to an end and the crisp days of autumn begin to appear, one of our favorite family activities is going apple picking in Quebec's Eastern Townships. Here is a favorite seasonal recipe that we like to make with our little ones, hope you and your family will enjoy it too 🙂
More Recipes here >Cha's Organics
More recipes 5 Must-Try Delightful Exotic Vegan Recipes