For Festive Vegan Cooking Everybody Will Adore You
|
Festive vegan cooking for your guests
With this festive vegan cooking and delicious recipes, you will make your family and friends adore you. See these awesome recipes below and get ready. We know, the best part of a festive gathering is always the food, especially if there is something new to taste and explore.
No other festival is so marked by childhood memories and family traditions as the Feast of Love. Many people are used to a Roast for the festive meal. That's how you grew up. And that's why many people are skeptical about the idea of a festive vegan cooking. You can handle that, after all, you are a vegan cook.
A few years ago, you still may have believed that such a festive vegan menu would be complete only with an unavoidable seitan or soy roast. After all, most people want a steaming piece of roast on their plate during the holidays. In the meantime, however, you no longer need to try to recreate traditional products with substitute products. In the meantime, you can create taste and celebrate it with spices and herbal ingredients. Enjoy festive vegan cooking with the recipes below.  Happy Holidays!
For Festive Vegan Cooking Everybody Will Adore You
Momo: South Asian Dumplings With Apple Chutney
Momo: South Asian Dumplings With Apple Chutney are native to countries like Nepal and Tibet. Similar to Japanese gyoza, they are traditionally filled with a mixture of meat and vegetables, but this version replaces meat with hearty beluga lentils, cabbage, and other vegetables. If you prefer crispy dumplings, try pan-frying them after they've been steamed and serve with the spiced apple chutney!
Maultauschen: German Spinach and Mushroom Ravioli
Maultauschen are German pasta pockets similar to ravioli that are traditionally filled with meat but can easily be made vegan! These ones are stuffed with the very traditional flavors of spinach and nutmeg. Pasta making made easy.
Oyster Mushroom Steaks With Miso Gravy
These Oyster Mushroom Steaks With Miso Gravy is an easy yet very delicious vegan-friendly main course. And, if you're still trying to make plans for what you're making for the holidays, we've got you covered. These meaty mushrooms are served over warm polenta and drizzled with a miso gravy that adds a unique and nostalgic
Eggplant Potato Tartlets
These savory little Eggplant Potato Tarts are filled with a mix of tender eggplant, potato, fresh parsley, and spices. They are made using kourou dough, a Greek type of short crust pastry dough. They are the perfect balance of comfort food and elegant appetizer for parties
See also GLUTEN-FREE RECIPES THAT ARE POWERFUL AND HEALTHY
CREAMY PUMPKIN SOUP VARIATIONS A AUTUMN PLEASURE
For Festive Vegan Cooking Everybody Will Adore You
Wild Rice Pilaf With Butternut Squash, Cranberries, and Pecans
 
This colorful and delicious cranberry recipe is perfect as a side-dish or even on its own. It's sweet enough to eat for breakfast but also hearty enough for a lunch or dinner. This Wild Rice Pilaf With Butternut Squash, Cranberries, and Pecans recipe is healthy and delicious!
Hazelnut and Orange Nut Roast With Cranberry Sauce 
Who needs regular meatloaf when this Hazelnut and Orange Nut Roast With Cranberry Saucemakes a unique, beautiful, and most importantly delicious centerpiece for any occasion. It is made with fluffy quinoa, hearty lentils, and a rich assortment of vegetables including leeks, mushrooms, onion, and celery. The citrusy notes from the orange and the fruity flavor from the cranberries are a wonderful contrast to the otherwise savory profile of this loaf.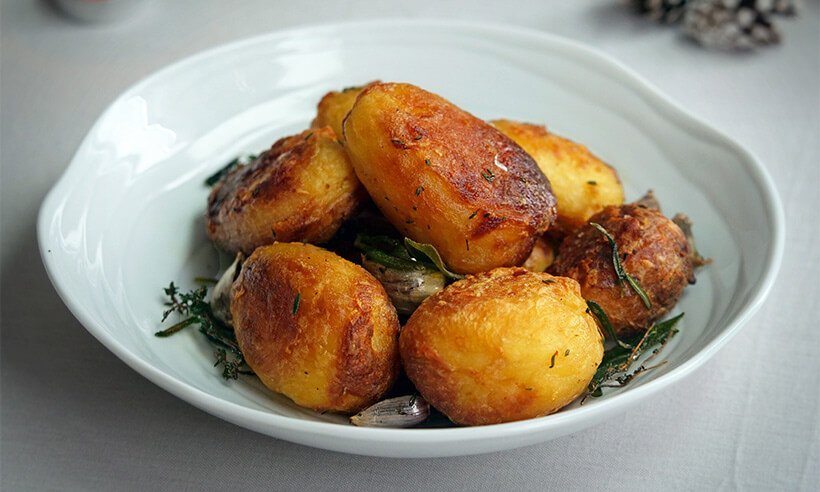 An essential addition to any roast or Christmas dinner, these crispy and fluffy roast potatoes are not only delicious, but vegan too, making them ideal for everyone to tuck into.
EPIC CHRISTMAS ROAST WELLINGTON | @avantgardevegan #GazsVeganChristmas
The first is the most epic ultimate vegan Christmas roast wellington. Gone are the boring nut roasts, this recipe is game changing!! The flavours are incredible & it has a really meaty texture whilst being packed with Christmassy flavours. I hope you all try it because its literally FIRE!!
ULTIMATE GF CHRISTMAS ROAST | @avantgardevegan #GazsVeganChristmas

Gluten & Oil free alternative Christmas roast to the roast I posted a few days ago. I teamed up with @organicuk – who promote eating organic produce. The reason why I often choose to cook & eat organic produce is because the produce is tastier! Organic farming is much better for the environment too, reducing pollution & harm to the natural habitat & wildlife
You may have the question 'What is a tigernut?'. Well, it isn't a nut, as the name implies. It is a small root vegetable that grows in Northern Africa and the Mediterranean. Tigernut flour is naturally gluten free and Paleo. And it offers those allergic to nuts an option for adding protein when baking .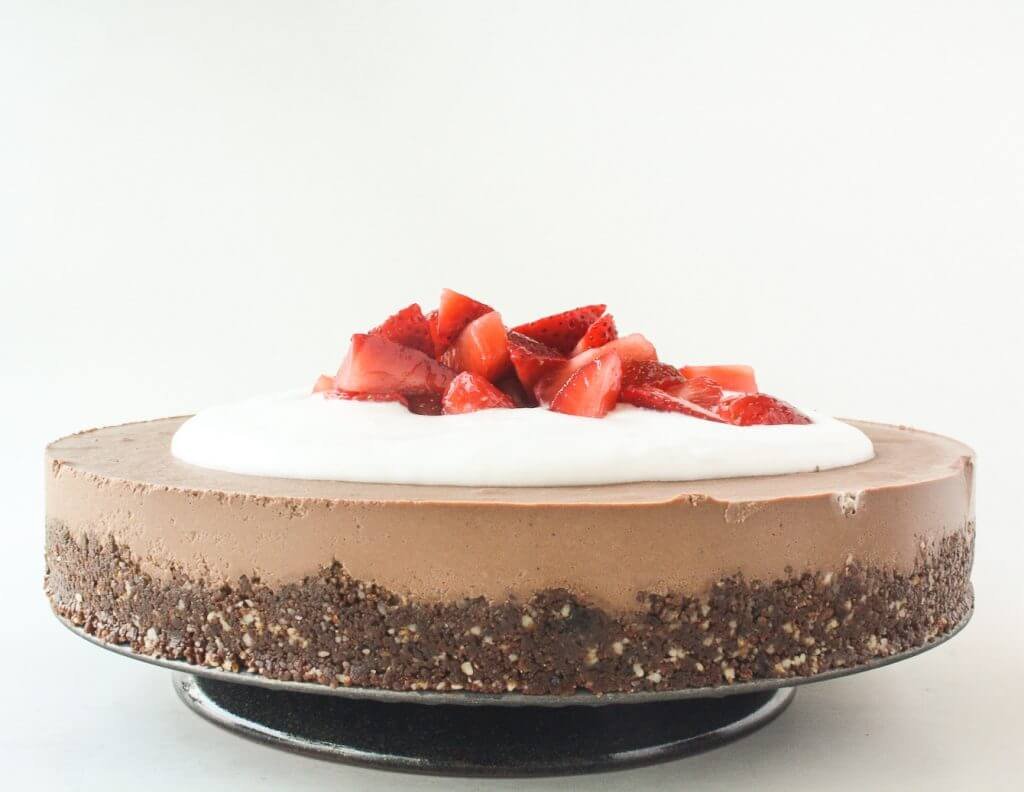 The festive season is usually an unavoidable time of binging and guilt-tripping buuuuut what if I told you that you could have your cake and (happily) eat it too? With a crust made of dates and almonds, a filling made with cashews and dark chocolate, all of it sweetened only with honey, then topped with lightly whipped coconut cream and fresh strawberries, this is a divine, rich, but guilt-free cake. We need this
Raw Tiramisu Mini Tarts 
Creamy and cool, with a hint of coffee flavor and the best of both chocolate and vanilla worlds, these Raw Tiramisu Mini Tarts make for an indulgent evening treat that anyone will enjoy! Their creamy layers are made from cashews infused with coffee, vanilla, and rich flavors perched upon a chocolatey crust made from dates and nuts.
More recipes Impress Your Friends With Festive Vegan Recipes