Astounding Gluten-Free Vegan Grain Replacement Dishes
|
Gluten-Free Vegan Grain Replacement Dishes
Some Gluten-free vegan grain replacement dishes you may never have thought of. It is astounding what we can do with healthy and nutritious Cauliflower. It is a member of the cruciferous vegetable family- along with broccoli, cabbage, kale, Brussel sprouts. They are an excellent source of natural antioxidants. Also has essential vitamins, carotenoids, fiber, soluble sugars, minerals, and phenolic compounds.
Here you can use Cauliflower as a gluten-free grain replacement. You can use Cauliflower instead of rice, grain, wheat and blend it in a Food Processor to make it crumbly. It is really amazing what you can do with Cauliflower to make gluten-free vegan grain replacement dishes.
Low carb, good for people allergic to gluten, and healthy. Astounding ways to use Cauliflower like Cauliflower Rice Stir-Fry, Pizza Crust, Flat Bread, Samosas, dishes.Couscous. Uses of Cauliflower you may never have thought of. Even people who usually do not like Cauliflower will want to try these delicious gluten-free vegan grain dishes. Have fun discovering and experimenting!
Astounding Gluten-Free Vegan Grain Replacement Dishes
Cauliflower Couscous
Often mistaken for a grain, couscous is actually pasta made from small semolina seeds. ThisCauliflower Couscous ditches the carbs by recreating the texture of couscous using cauliflower. Enjoy this as a side dish or a large entrée, and feel free to skip the baking part to cut the cooking time in half. Cauliflower is equally delicious served raw!
Cauliflower Crust Pizza
This Cauliflower Crust Pizza is reminiscent of the traditional Italian dish while also cutting down on carbs and providing a sneaky way to get veggies into your diet. The crust is soft and crumbly, and the herbs and toppings are light and fresh. Try this pizza the next time you desire a fun, vegetable-centric dinner.
Cauliflower Rice Stir-Fry
Colorful, crunchy, and jam-packed with veggies, this Cauliflower Rice Stir-Fry is the perfect 20-minute dinner when you want something healthy and hearty. This dish is colorful and an easy way to make sure you're eating a rainbow of foods. The sauce, a gingery and peanut butter concoction, ties the whole dish together.
Cauliflower Flatbread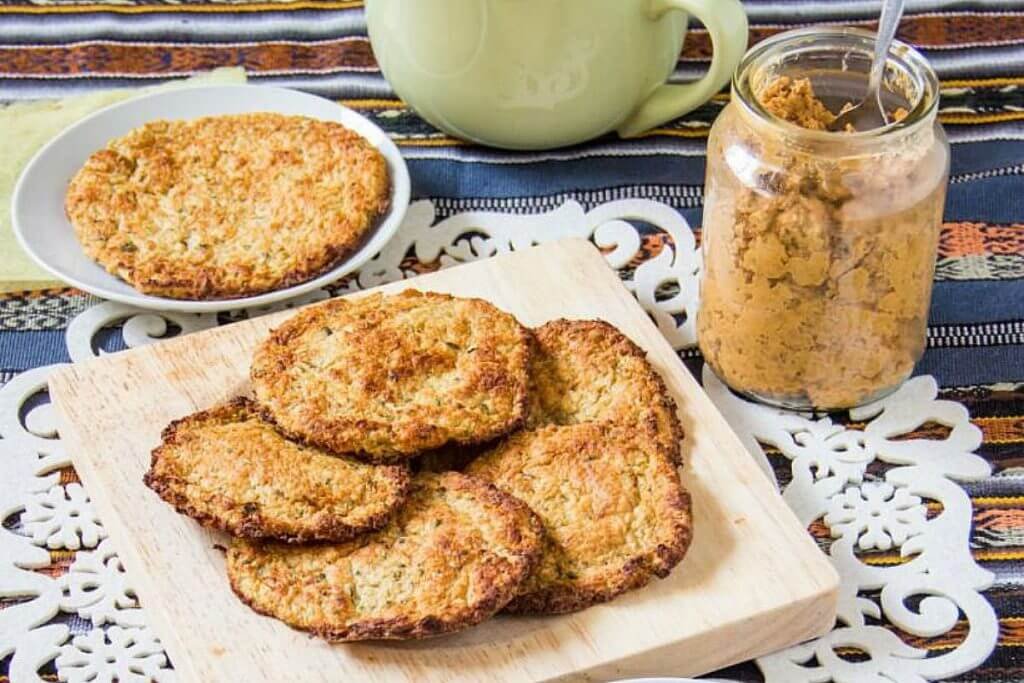 Cauliflower is such a versatile ingredient; it seems there's nothing you can't make with it, like these Cauliflower Flatbreads. They're flourless, easy, and made with the magic of aquafaba. You'll want to always have these around for munching.
Baked Crispy Cauliflower Rice Bites
The ultimate game-day snack — baked, not fried! Skip the pre-packed fried snacks and make this crispy Baked Cauliflower Rice Bites at your next event, where they're sure to be a huge hit. Serve with a side of cool vegan ranch dressing for dipping.
Cauliflower Rice Paper Samosas With Tangy Mint Chutney
Move over deep-fried, potato-laden samosas – Cauliflower Rice Paper Samosas With Tangy Mint Chutney is here to stay! Rice paper bakes up like a dream – it's crisp, thin, light, and definitely samosa-worthy. The traditional starchy potato filling you can replace with cauliflower, which is a uniquely lighter alternative. Dipping them in tangy mint chutney really seals the deal!
Sweet Coconut Cauliflower Rice
This Sweet Coconut Cauliflower Rice has a naturally sweet flavor from coconut oil, turmeric, and paprika without added sugar. It's a great recipe for anybody grain-free who wants a side that they can serve with practically anything. This pairs perfectly with Middle Eastern dishes, hot and spicy curries, or any fragrant dish.
Cauliflower Rice Biryani
This Cauliflower Rice Biryani may be grain-free, but it's just as filling as the original! Riced cauliflower you can cook with warm spices, carrots, and peas until tender, fragrant, and flavorful. This can be served as a main course or as a side with plenty of other veggies for sharing.
See also >The Benefits of Cauliflower
More recipes Best Vegan Lasagna Recipes For The Love Of Italian Food
If you need help with losing weight and keeping on track, the Bright Line Eating program is a great program to support. It is based on cutting-edge psychology and neuroscience. Susan Peirce Thompson, Ph.D. It is focused on establishing healthier eating habits and is also compatible with a vegan diet.