How To Use Amaranth A Powerful Gluten Free Ancient Grain
|
Recipes and Benefits of Amaranth the Power Grain
Amaranth the power grain is wonderful, but not really a grain, because it belongs to the group of so-called pseudo-cereals. The small grains of amaranth hold a sheer unbelievable abundance of easily digestible nutrients and vital substances. This makes Amaranth not only for the elderly, children and athletes so valuable because this power grain is a blessing for all people. Much to the delight of all those who have problems with gluten in cereals, Amaranth is absolutely gluten-free. Allow yourself to experience its fine, nutty taste and its diverse preparation options.
Amaranth is one of the oldest cultivated plants in the world
Amaranth has a concentrated load of nutrients.  The body can absorb them easier than of other conventional grains. Already 3,000 years ago, the seeds and leaves of the plant counted as the staple foods of the Incas and Aztecs. So it is not surprising that these peoples were known for their excellent health.
Amaranth the Power Grain is easy to grow 
It grows around the world. Amaranth is easy to grow in your own garden. In terms of soil quality, the plant is fairly undemanding. However, they like a sunny spot. The leaves you can use for spinach-like vegetable dishes. It is best to pick the young leaves. The tiny Amaranth grains are smaller than mustard seeds, so it is possible that a single Amaranth plant has up to 50,000 grains
Since the plant forms many roots and also regenerates the soil, the cultivation of amaranth also fulfills useful ecological aspects.
Amaranth provides less carbohydrates than other grains
This is particularly interesting for those people who pay attention to a carbohydrate-reduced diet.
The contained carbohydrates are extremely easy to use and are available to the body very quickly in the form of long-lasting energy. In addition, the amount of fiber in amaranth is high, which makes it satisfying and has a positive effect on gut health.
Amaranth provides essential fatty acids
Omega 3 fatty acids and omega 6 fatty acids, two essential fatty acids that the body can not produce itself and has to absorb through the diet Furthermore, amaranth contains lecithin, which plays an important role in fat digestion and also in the construction of the brain and nervous tissue.
Amaranth the Power Grain is high in Protein
Amaranth contains all the essential amino acids and has a total protein content of about 15 to 18 percent. Therefore, amaranth is not only an excellent source of protein for vegetarians and vegans but for everyone.
Amaranth is now considered a true superfood because it offers young and old valuable vital nutrients. The proteins contribute to the maintenance of normal bones, to the maintenance of muscle mass and their increase. Athletes also benefit from the wholesomeness of the Power grain.
Amaranth is rich in lysine
Lysine is an Amino acid which are the building blocks of proteins. The body can produce only a limited amount of proteins if there is little of one or the other amino acid. Unlike conventional cereals, amaranth has very large amounts of lysine and can very well compensate for the lysine deficiency sometimes observed in vegan diets. Lysine is good for healthy skin and strong bones. Also helps the body to fight against cancer.
Amaranth supplies with magnesium, calcium, and iron
Noteworthy is its extremely high magnesium and its high calcium content. Also, the iron richness and zinc values should not be left unmentioned.
The high iron content is particularly important in pregnancy and lactation, as well as in diseases that are based on iron deficiency. Iron deficiency may also be a cause of hair loss.
Amaranth the Power Grain for Beauty and Wellness
If you pay attention, want to stay slim or want to lose weight, you should definitely put amaranth on the menu.
Amaranth, with its high nutritional content, also promotes well-being, especially in the dark season, when the body does not produce enough serotonin. The Power Grain namely push its production in the body and thus contribute to the dumping of happiness hormones.
Even when it comes to beautiful and smooth skin, Amaranth can do wonders. Many massage and conditioning oils rely on amaranth oil for dry skin. It supports the functioning of the skin, makes it supple and soft and also finds use as an anti-aging ingredient.
Tips for the preparation:
First, place the grains in a strainer and rinse thoroughly under running hot water before adding the Amaranth to a pot with twice the amount of water and boil briefly. Then simmer over low heat for about 25 minutes. After switching off the stove, the amaranth should swell for about 5 to 10 minutes.
You also can soak amaranth before preparation, preferably about 10 hours, which is best done overnight. This way the content of tannin and phytane decreases, which gives the power grain a milder taste.
Furthermore, ground amaranth can be a part of the flour when baking bread. Use 1 part amaranth to 2 parts flour.
The leaves of the amaranth plant are also used in the kitchen. They can be prepared exactly like spinach.  They taste like a mixture of Arugula and chard. Use only the young, fine leaves.
Medical use of  the Amaranth Plant
The amaranth plant has hematopoietic, hemostatic, blood purifying and anti-inflammatory properties. The American Natives primarily treated anemic (low blood) women with an amaranth plant tea and were able to achieve amazing results with this therapy. This success is probably due to the high iron content of the plant.
Amaranth the power Grain in the kitchen 
With Amaranth, you can cook many delicious dishes. This ancient grain was a staple of the Aztecs and Incas. In Mexico, amaranth is used in a candy called "Alegría". These tiny grains are very absorbent. When cooked, amaranth is a bit soggy. Add this protein-rich and gluten-free ingredient to cereal mixes, soups, and stews. Use in a vegetable casserole, as a patty, or as a filling salad base. The nutty taste of amaranth the power grain goes well with a lot of recipes.
See the recipes with Amaranth the Power Grain below.
Recipes with Amaranth the Power Grain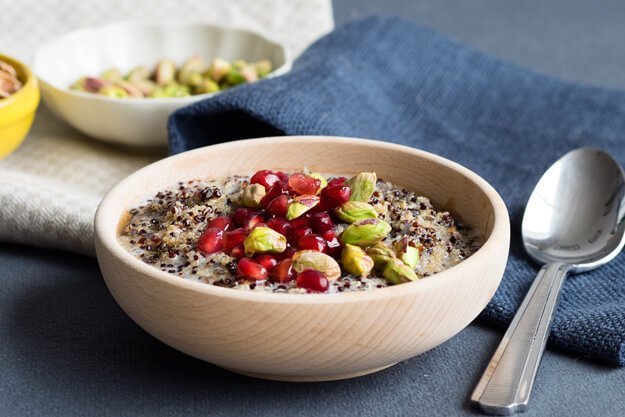 In the dead of winter, I always look forward to cozying up in the morning with a hot bowl of porridge. There's something special about sitting in the warmth, looking out at the cold buildings and frosted roofs. It makes me thankful for my home and family.
These amaranth patties are healthy, easy to make and delicious! You'll love this vegan amaranth recipe with a crispy texture and perfect blend of flavors! They're rich in proteins too!
If you give cooked amaranth a good rinse, the end result is less porridge, slightly more quinoa-like texture. Perfect for grain bowls, pilafs, and even this amaranth salad
Baked instead of fried, this healthy baked vegan falafel combines protein-rich chickpeas with crunchy amaranth for a nutritious and delicious sandwich filling or topping to your salad!
Amaranth is a grain I've used on occasion in a cereal capacity, but for this bowl I took a savory route, pairing the mildly earthy grain with garam masala butternut squash, garlicky collards, and crisp apple slices. It's a porridge suitable for dinner.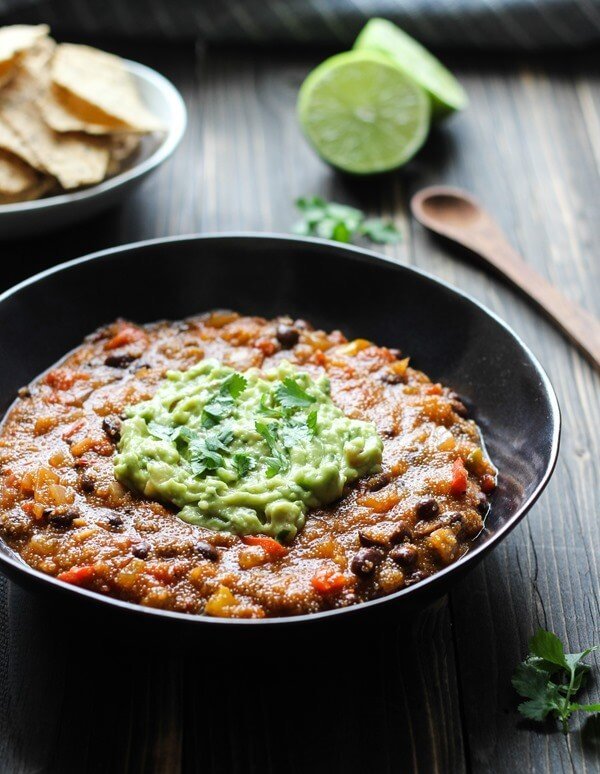 A flavorful one pot Mexican stew made with protein-packed amaranth. Vegan and gluten-free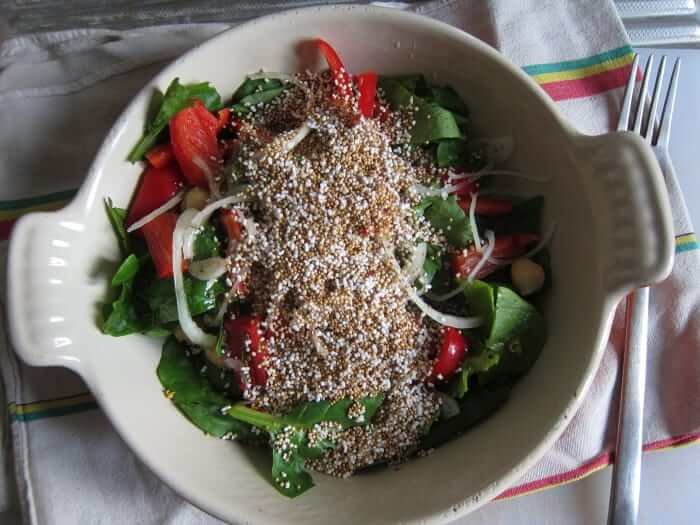 Amaranth is one of those superfoods that, along with quinoa and brown rice, ought to be a staple in every cook's pantry.When popped, amaranth can even be tossed into your homemade muesli or sprinkled over your morning yogurt-and-fruit compote.
Rajgeera also knows by other names as Ramdana, Amaranth or Cholai is a grain containing a good source of iron, fiber, calcium, amino acids, and mother micronutrients. Amaranth ladoo recipe is not only highly nutritious but also deliciously tasty to eat. Now enjoy this tasty and healthy snack anytime with your family!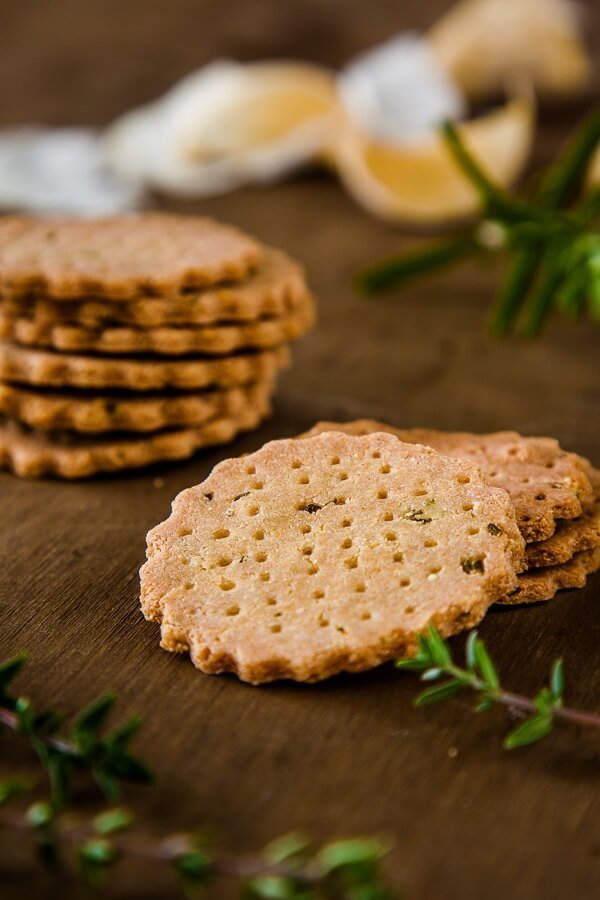 I quickly settled on some simple savoury crackers infused with garlic and herbs, to go with the batch of hummus I'd just made. The crackers are really simple to throw together, and the resulting dough is beautiful soft and easy to handle, and when rolled between two sheets of baking paper, doesn't even need flour for rolling. And as they bake they fill the kitchen with a beautiful aroma of herbs and garlic, making you want to eat them right of the baking tray the moment they come out of the oven.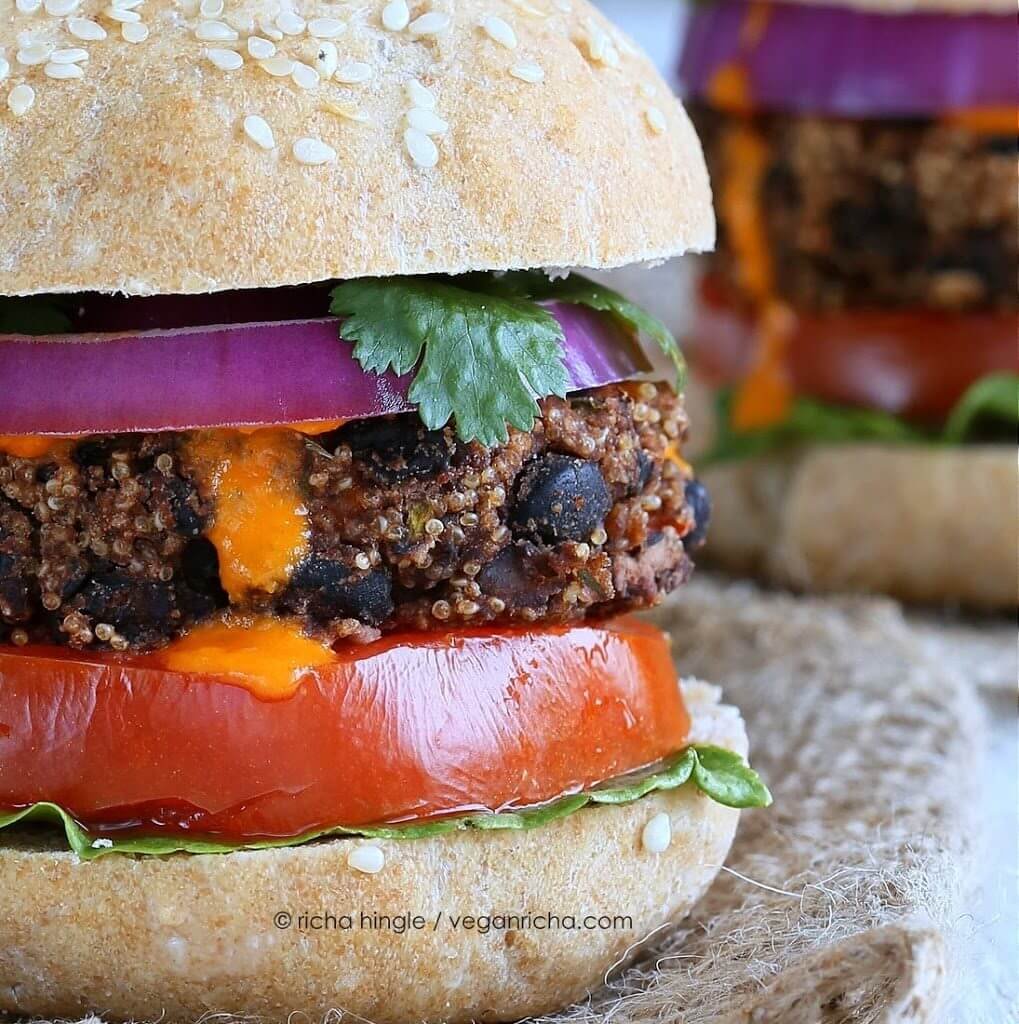 The patties are gluten-free, soy-free, corn-free and can be made oil-free. Serve them wih gf buns or without for a gluten-free meal. They have Amaranth toasted and cooked with just enough water, added to black beans, red bell pepper and mashed up with taco spices. The patties are 2 inches, hence the taller looking burgers. You can make larger patties.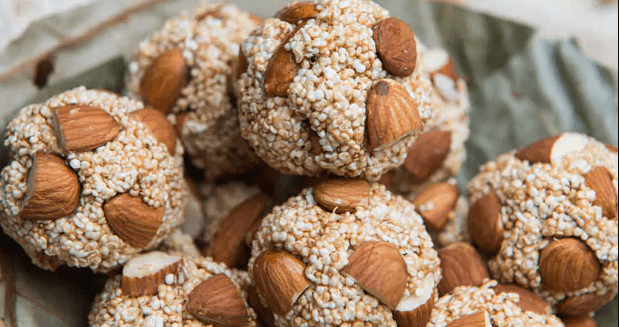 Amaranth, also known as Ramdana, is one of the oldest grains that are cultivated in India. Amaranth is power-packed with various healthy properties, including proteins, minerals, vitamins and antioxidants and is full of fibre. Therefore, adding amaranth to your daily diet will improve your health and keep you active.
An easy and quick, 3 ingredient ladoo recipe! Almond and Amaranth Ladoos are a healthy snack option to binge on when you crave something sweet
I am sure you will love these cookies because they are soft, chewy, has prominent taste of banana and peanut butter. Even though Amaranth flour has its own strong taste but the combination of all the ingredients make these cookies absolutely desirable.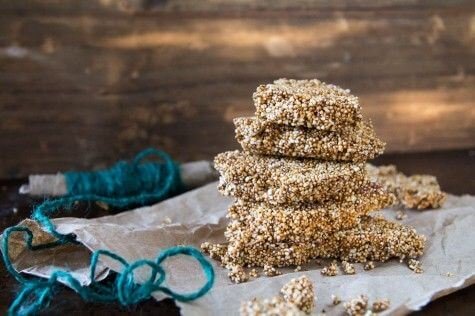 Amaranth brittle is made with popped amaranth and has a very fine but fluffy texture, it's like eating tiny popcorn. The other big difference between popcorn and amaranth is that amaranth has a much more mild flavor so you can really taste the jaggery (cane sugar) in the recipe.
Amaranth is a tiny little seed with a long and interesting history. There are many different varieties of Amaranth. It is grown in both the Himalayas and coastal regions of India. It is also native to the Andes.
Tambdi Bhaji (Amaranth Leaves) Recipe is a tasty and super delicious dish. It is easy to prepare and takes just about 30 minutes to make it.
See also Ancient Grain Recipes That Make You Fall In Love With Them
See also the History, Benefits, and Uses of the Plant